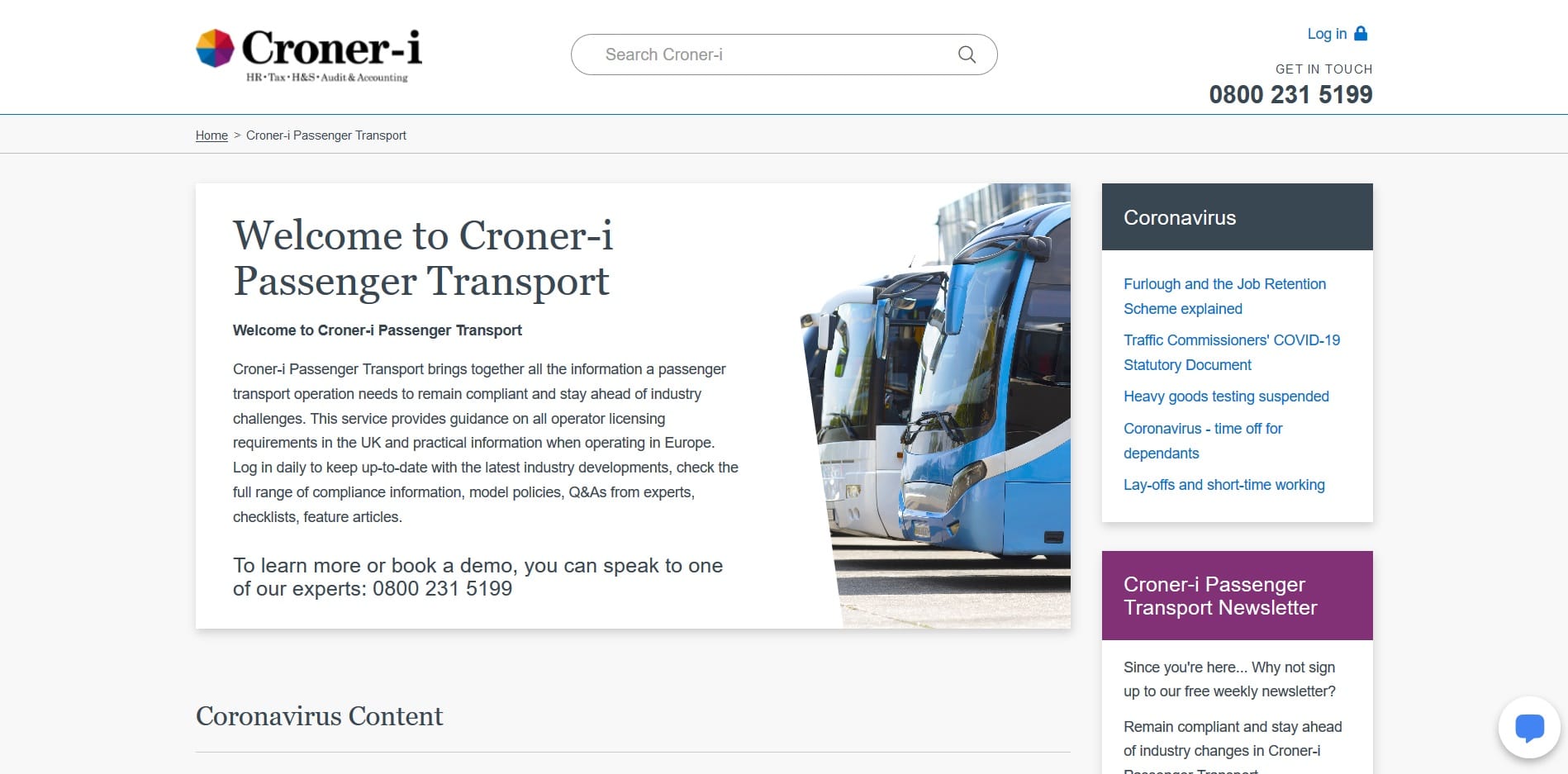 Readers of routeone can take advantage of an exclusive offer in conjunction with Croner-i that will enable them to gain a discount on access to all the information they need to stay compliant.
Croner-i is the acknowledged 'go to' source for guidance on all O-Licencing requirements in the UK, and for practical information when operating in Europe.
It is offering readers of routeone a 10% discount on the purchase price of an annual Croner-i package to access its online, member-only portal. That holds all the above information in an easy-to-access and understandable style. It is updated regularly to ensure that all the latest developments in legislation that impact the road passenger transport sector are included.
To access the discount, you should submit your details via the Croner-i website and a product specialist will take your order.
Additionally, Croner-i will provide a monthly column in routeone updating readers on relevant changes to legislation. An expanded version of that text will be available on the routeone website.
This month, Croner-i starts by looking at some employment questions around the impact of the coronavirus COVID-19 pandemic on businesses in the coach and bus industry.
The expertise of Croner-i also extends to many other areas. It includes industry controls and standards, management and employment, how to run a road passenger transport business in a compliant way, law and guidance and how to operate overseas.
routeone readers taking advantage of the offer of a discounted annual membership will be able to access all the above.
Full terms and conditions can be found here.