Hundreds of coaches from all over the UK joined Honk for Hope in London for its sixth demonstration in two months. Ian Jones reflects on the latest rally.
On Sunday 1 September 1666 it was all quiet in old London Town. It was the day before the Great Fire of London roared and gutted the medieval city.
Last Tuesday (1 September) it was similarly quiet in Parliament Square but only because the Metropolitan Police withdrew permission – freely given weeks earlier – an hour before 200 coaches were due to honk through Parliament Square noisily but peacefully. As with previous Honk for Hope rallies, it had been professionally and meticulously planned by Jenna Rush of North East Coach Travel.
The police only withdrew their support as they were preparing Parliament Square for the arrival of Extinction Rebellion protesters. Perhaps the Extinction Rebellion protesters would see the coincidence and welcome the arrival of 200 coaches that are fuel- and emission-efficient, and between them take thousands of cars off congested roads.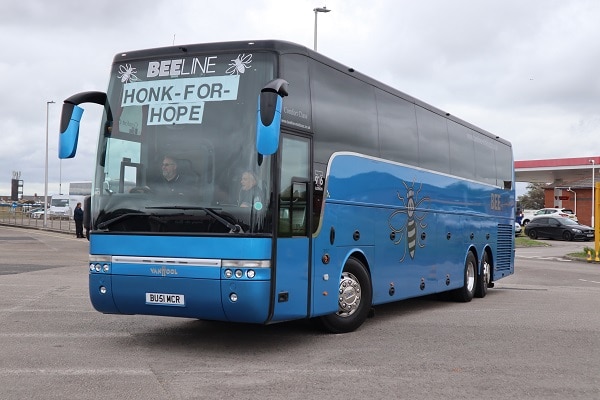 An angel's mission
Honk for Hope UK was devised by "The Angel of the North", Jenna Rush, as spring turned to summer to highlight the 18-month winter facing the nation's coach operators.
Many operators went overnight from having full order books to having to manage a business during the COVID-19 lockdown where winter started in 2019 and will – hopefully – only end in 2021.
Rallies have been successfully held at Lightwater Park, Blackpool, London, Edinburgh and Cardiff. 500 coaches attended the first London rally.
The £6bn coach tourism contributes to the UK economy was highlighted by Tyrers Coaches in Blackpool. The operator observed that it brought 14,552 people to Blackpool in June and July 2019, whereas in June and July it had brought none. If each passenger had spent £40 during their visit this added £580,880 to the town's economy.
In her mission to save the coach industry, Jenna told routeone: "42,000 people are employed within the coaching industry and without government assistance, 40% of coach companies are facing administration as 98% of UK coaches have been parked up and not turned a wheel since March."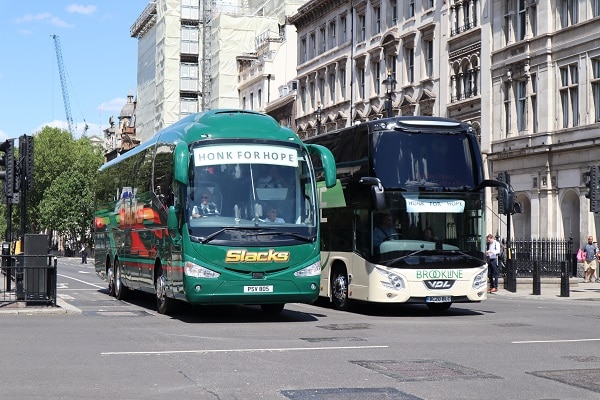 Ascot Racecourse meet
Disappointed, but not disheartened, the Honk for Hope coach operators mustered at Ascot Racecourse.
The irony of the location is that it's a gamble whether long-established companies will survive the final furlong after the final furlough. The Great Fire of London destroyed 13,200 houses, 87 churches and St Paul's Cathedral. The Daily Telegraph on the day of the rally speculated that twice that number of jobs will be lost in the forthcoming year without targeted government assistance.
At Ascot Racecourse, there were speeches from CPT President Steve Whiteway and operators who painfully and candidly revealed they are facing financial ruin through no fault of their own.
Jones. Ian Jones
I also took the microphone and observed that two things of note had happened in the preceding week. Sean Connery turned 90 years old and one of his clients, with a heritage dating back 90 years, had gone into liquidation. This was a client that had survived The Great Depression, the Second World War, various recessions and business downturns but it only succumbed to the cruelty of coronavirus COVID-19.
In a Daniel Craig 007 inspired speech, I observed that the 'Spectre' of bankruptcy hung over too many operators and it was a 'Casino Royale' to secure discretionary grants from local government.
The government has – without great publicity – written to councils to say it will shut three funding schemes – the Small Business Grant Fund, the Retail, Hospitality and Leisure Business Grant Fund, and the Discretionary Grant Fund. Any unclaimed funds will be returned to the Government notwithstanding there is an underspend of £1.37bn.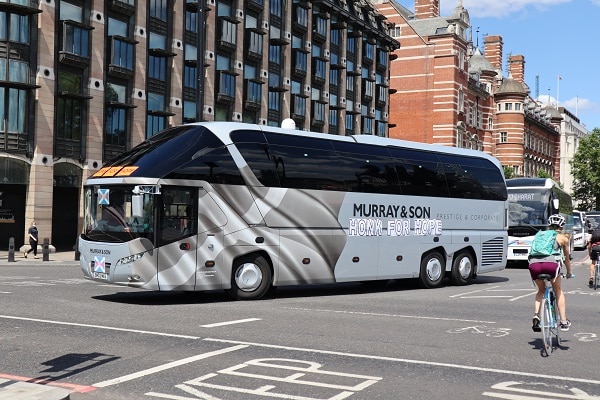 Potential solution
I offered a 'Quantum of Solace' but, alas, Backhouse Jones cannot provide a 'Goldfinger'. All Backhouse Jones can offer are free webinars on how to deal with finance companies.
One potential solution is that some finance companies are borrowing through the Coronavirus Business Interruption Loan Scheme (CBILS) and, in turn, refinancing operators meaning operators have a 12-month grace period before a first payment is required.
Coronavirus COVID-19 has delayed the release of the next Bond movie – No Time to Die. At a time when tragedy has befallen so many, it is to be hoped that this phrase will apply to the personal health of the coaching community and for otherwise viable companies.
Government policy needed
The Great Fire of London was only stopped by co-ordinated firefighting efforts when Whitehall was threatened.
The battle to quench the fire was won by two factors: The strong east winds died down and the Tower of London garrison used gunpowder to create effective firebreaks to hold back the further spread of the fire.
It was luck that changed the direction of the wind, but the effective firebreaks were due to government policy. The coach industry needs co-ordinated government policy to create holiday breaks for operators to avoid a successful industry being razed to the ground for want of a winter of support.
The government should heed the advice of the greatest of all firefighters, Red Adair, who said: "If you think it's expensive to hire a professional to do the job, wait until you hire an amateur."