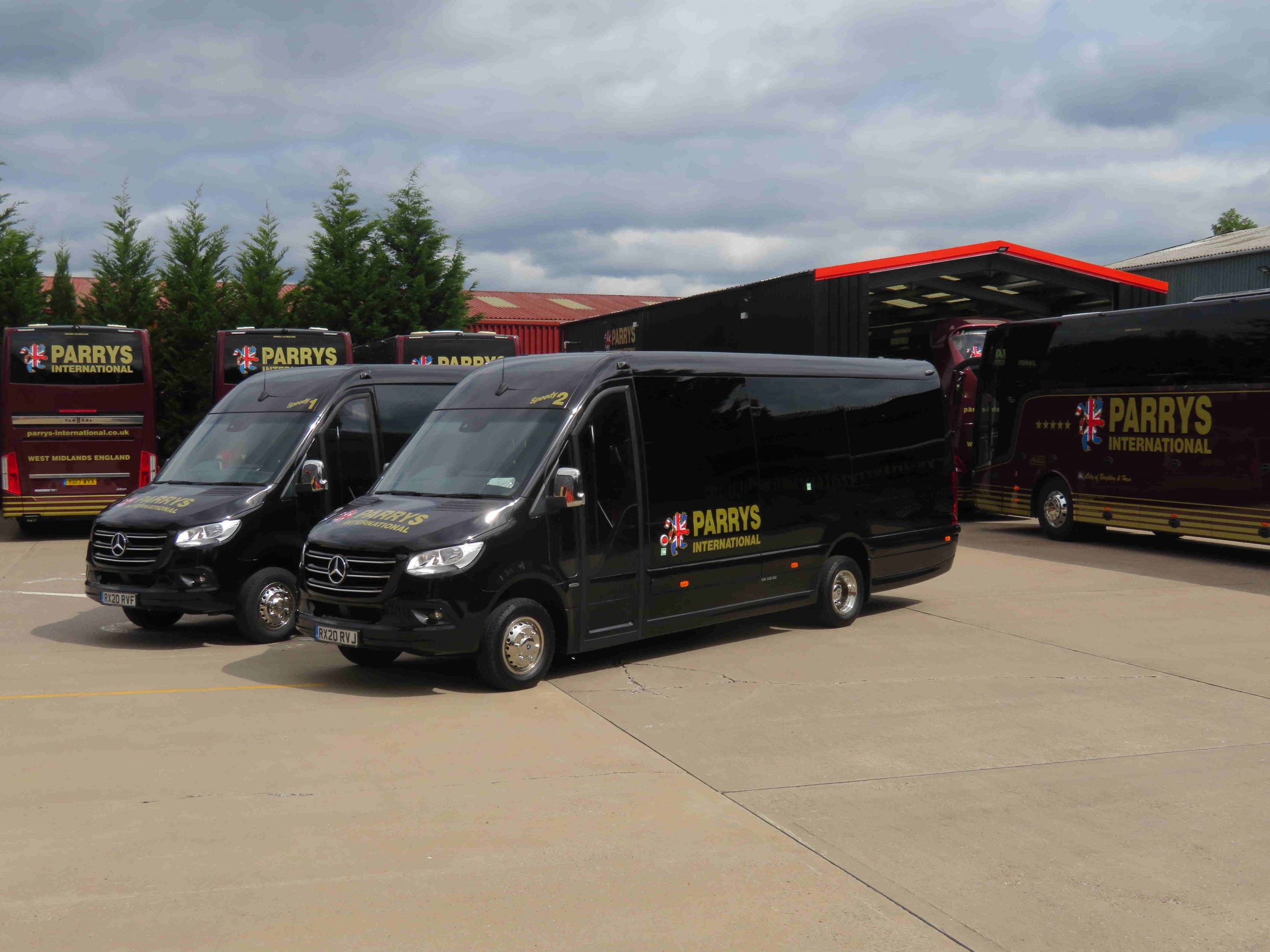 Parrys International has taken delivery of two new Mercedes-Benz Sprinters with Avantgarde conversions, supplied by EVM Direct/0845 520 5160.
The vehicles each have 19 Executive Class 110 seats that are finished in real leather with diamond stitching. Tarabus non-slip flooring is fitted throughout with the centre aisle covered with carpet. Saloon air conditioning is ducted through the luggage racks, exiting through passenger service units, into which are integrated saloon speakers.
A full depth drop boot is accessed via the OEM rear doors. Panoramic double-glazed windows in privacy grey are fitted and passenger access is via a new Masats plug door. Colour coded bumpers, side moulding and EVM side skirts are complimented with a chrome styling package.