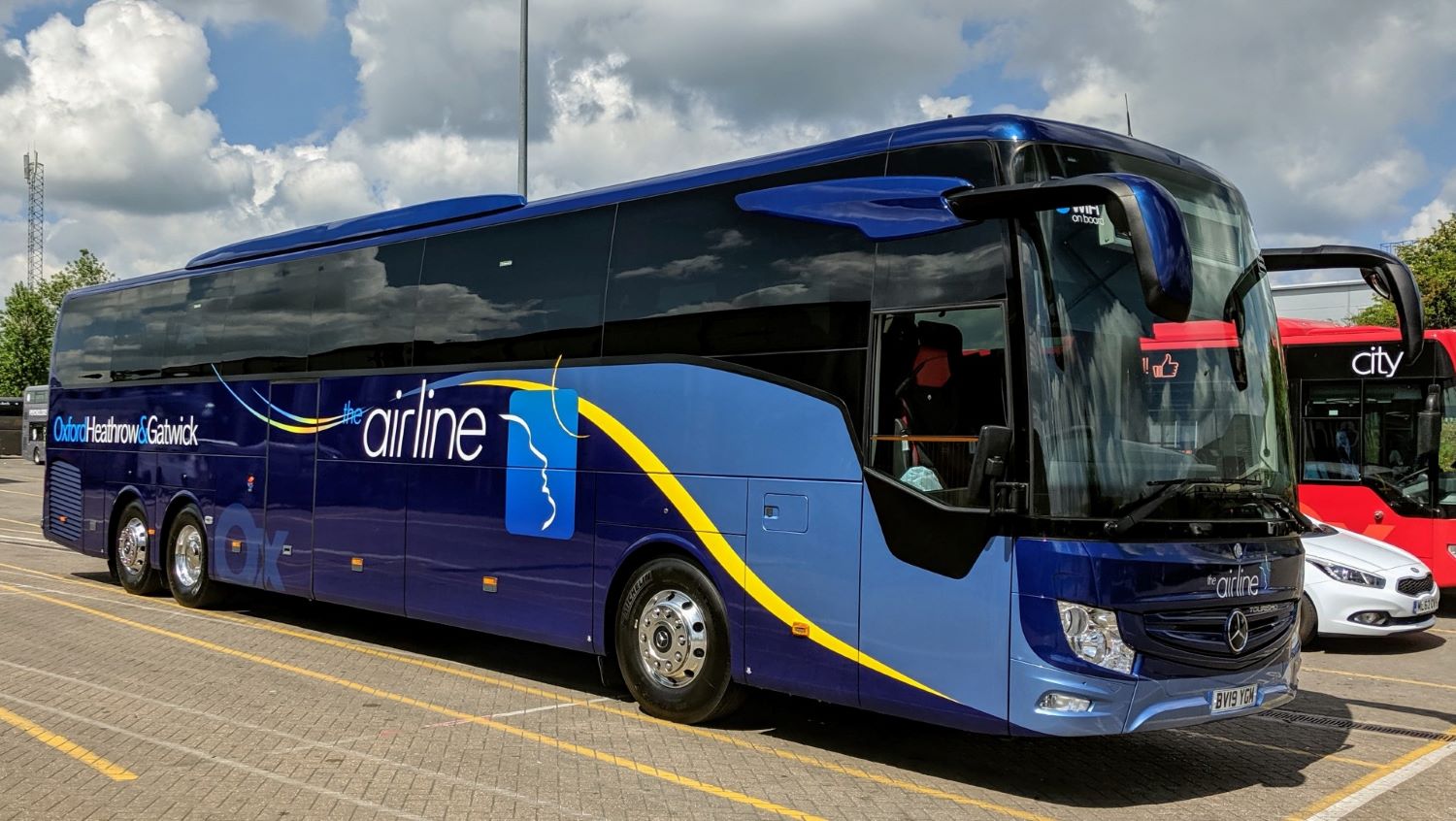 Oxford Bus Company has upgraded its fleet with seven new Mercedes Tourismo coaches as it prepares to enhance its Heathrow Airport services.
The new coaches will replace the five existing vehicles which run between Oxford city centre and the airport, while the service will be expanded from every 30 minutes to every 20 minutes to meet increasing demand from 28 May onwards. An extra 12 departures per day will go between Oxford and Heathrow Airport, offering an extra 4,536 seats weekly.
The Euro VI-compliant coaches, costing £2 million in total, provide wheelchair access, toilets and electronic sat-nav displays, and offer free wi-fi and USB charging points.
The move comes as the operator benefits from international air travel continuing to bounce back after the pandemic.
Luke Marion, Oxford Bus Company Managing Director, says: "It's fantastic to see the levels of international travel fully return, which has resulted in increased demand for our airline services.
"Our airline services provide crucial connectivity between Oxford, High Wycombe and Heathrow Airport and Gatwick Airport. The latest investment in our fleet and increasing our services further underpins our commitment to the service and providing our passengers with a first-class service."
Services on "the airline" route take 83 minutes to go from Oxford to Heathrow Terminal 5, compared to more than two hours for the quickest equivalent train journeys.
Matthew Wooll, Route Development Lead in Heathrow's Surface Access Team, says: "Travelling more sustainably to Heathrow is very important, and our partnership with Oxford Bus Company is delivering some great improvements to the bus and coach network.
"We want to see many more passengers and colleagues choosing to use public transport to the airport, which takes cars off the road and reduces emissions and congestion, in line with our sustainability goals."