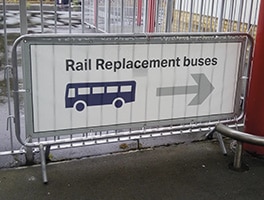 A group of operators that disagree with exemptions to PSVAR issued by the government and which are threatening legal action are "at the stage of seeking legal advice" on how to take their claim for damages forward.
The group, led by James Cosgrove, Director of Dundee-based Fishers Tours, seeks compensation for their investment in PSVAR compliant vehicles that they say has been left worthless by exemptions for home-to-school and rail replacement services.
In a response to Mr Cosgrove's initial letter earlier this year, the Department for Transport (DfT)says that Fishers Tours' £800,000 investment in compliant vehicles "has not been wasted." But it does not address his quest for compensation.
In subsequent correspondence with DfT, Mr Cosgrove acknowledges that the Department agrees with his point that non-compliance by other operators has saved them money.
But he also says that the advantage that Fishers' investment should have delivered has not materialised because of exemptions. Instead, it represents "a lot of money that we did not need to spend." That is the reason for the threatened legal action against PSVAR exemptions.
DfT's reply suggests that some operators decided for themselves that PSVAR, and thus the law, would not apply to home-to-school and rail replacement services.
It adds that the impetus for exemptions for home-to-school services came from local authorities. They approached DfT in spring 2019 and advised it that many operators would be unable to comply as required by 1 January.
The exemptions were issued "simply to safeguard essential services such as home-to-school transport," says DfT. It adds that all operators will be expected to comply with PSVAR where it is mandated.