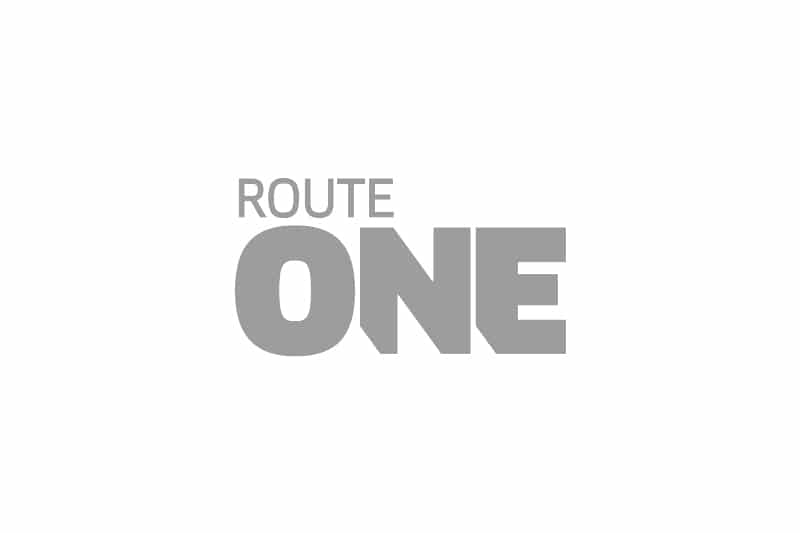 Lucketts Group is having a growth spurt. The first of its recent acquisitions was Solent Coaches in Hampshire late in 2017, and since then, the small family business has grown, moved, and thrived
Succession planning can be one of the hardest elements of coach operation. The question of whose hands you should leave your hard-worked-for business in when you're ready to move on or retire can be a difficult one.
Fortunately, for a few such operators on the south coast, Fareham-based Lucketts Group has stepped in and offered to buy – and it's hard to imagine a safer pair of hands for a business.
That's the case for Solent Coaches, formerly of Ringwood, Hampshire. Acquired by Lucketts in November 2017, it has already grown from 12 vehicles to 17, improved the profile of its fleet and taken on a new basket of high-profile work, still while retaining its own identity and its family feel.
Profile of work
While there was a big difference in size, Lucketts could see a clear fit between the two businesses. "We could see a lot of similarities in our visions and values," says Paul Barringer, Group Sales and Marketing Director at Lucketts. "A family firm has a certain feel to it, so we knew what we'd be getting. And judging by its size and performance, it was an ideal fit."
Its previous owners, John and Paul Skew, have moved away from running coaches, but still run a maintenance garage at the Ringwood site.
With very little room for growth there, it was always Lucketts' intention to move the Solent operation – and Bournemouth, 12 miles away, was a natural choice.
Although for any coach operator, being at the seaside means half of your catchment area is in the sea, it was a no-brainer for Lucketts.
"Ringwood is a small market town in the middle of New Forest," says Paul. "There were limited opportunities for us there, with us wanting to grow the business.
"Yes, Bournemouth only has a 180-degree catchment area, but it offers much more commercial opportunity."
Solent's main work before the takeover was in school contracts, but with large corporate firms based in Bournemouth, and plenty of holidays and excursion work from the hotels, it has truly diversified its portfolio. It's currently in the final stages of agreeing a major contract with a significant local sports club.
Mark Pitter, Commercial and Operations Manager for Solent Coaches, says: "The profile of Solent's work now is much closer to the profile of work we have at Lucketts in Fareham."
New depot
At the same time, it hasn't lost loyal customers from Ringwood.
Mark says: "We've retained a significant number of old customers. We're still not that far from Ringwood, so our ability to cover that area is much the same."
In fact, the site chosen for the new depot is at Bournemouth Airport, on the outskirts of the town – eight miles from Ringwood. A purpose-built depot is in the works, with the operation currently based in a temporary depot on the same site.
When it's open, the new depot will offer purpose-built office space, facilities for drivers, washdown facilities and fuelling, with space to park about 50 coaches – not that Solent is aiming for that many vehicles, at least not in the near future.
"We can't wait, it'll be fantastic," says Mark.
"There's a great atmosphere of excitement here at the moment – the staff can see we're going places, and they can see the investment from Lucketts."
The only thing it won't have is a workshop – vehicle maintenance is still contracted to Solent Commercials, Paul and John Skew's garage in Ringwood, and that will continue. "They're good people, they do a good job, and we're happy with it," says Mark. "That continues."
Retaining and recruiting
Solent Coaches hasn't lost staff through the move, either. For many of them, Bournemouth is closer to their homes.
"There's a guy who is local to the old yard and he used to walk to work," says Mark. "He did say he wouldn't like to move. But in the end he went and bought a car so he could drive to work and keep working for us.
"I was pleasantly surprised – it told me we must be doing something right."
Since Lucketts bought it, Solent has increased the number of drivers to 26.
"It's not been difficult getting new drivers," says Mark. "When we took over, we had nine drivers, so not even enough to man the vehicles.
"But we recruited quite easily." He gives several reasons, including an employee referral scheme, a strong offering of employee benefits through Perkbox and the Transport Benevolent Fund, having the website linked to recruitment site Indeed, Lucketts' "absolutely fantastic" and efficient HR team, and the in-house driver training school.
The training centre has been running for 10 years, with three dedicated trainers carrying out new driver training, refresher courses and CPC.
"Over the years we've made a significant investment in recruiting drivers, and retaining them," says Paul. "With industry driver shortages, the obvious route is to recruit and train."
"We've also done a couple of driver recruitment roadshows in Bournemouth town centre, which attract a lot of attention," adds Mark.
"And interestingly, since we took over, ex-drivers have reapplied. We've taken them back on, and they're doing a good job."
Fleet upgrades
As for the vehicles, a fleet replacement programme has seen most of Solent's coaches upgraded.
"When we bought it the coaches were typically older vehicles – still well maintained and in good nick, but they were quite old," says Mark. "With the opportunity for more private hire and corporate work, we had to raise the profile of fleet. We've renewed most of them."
The fleet is now made up of Irizar i6s, MAN Tourliners and a brand new double-deck Ayats Eclipse. "Next year we'll get some more newer vehicles, and keep it going," says Mark.
Paul adds: "As we push the holidays side of the business further west, we'll probably place new touring vehicles at Solent."
New technology used by Lucketts – including walk-round drivers' apps, TruTac tacho compliance software and an employee benefits app from Perkbox – has been rolled out to Solent, and in due course all of Lucketts' businesses will benefit from more new innovations under development.
Local identity
Lucketts now has a strong, successful history of acquisitions. Since it bought Worthing Coaches in 2006, it has moved west along the coast acquiring strong family businesses – Coliseum Coaches of Southampton in 2012, Solent in 2017, and then Mortons Travel of Basingstoke in April 2018.
As a family operator itself, still owned by the Luckett family, it was important to keep each operator's own name and colours, though with a family look for the branding and liveries.
"There's a look and feel to livery that tells you they're part of the same family, but we do want them to retain their local identity," says Paul.
"We believe in that, because all these businesses are successful in their own right and have a strong local following.
"The staff like that they can still trace their history back to the business they originally joined, the business they've grown with. And from a commercial point of view, if you have a good, successful business with a strong local following, there's no reason to change."
Buying Solent and Mortons were part of Lucketts' current five-year growth plan, spearheaded by Managing Director Tony Lawman, which is built around acquisitions.
Mortons has 35 vehicles, and apart from the size, its story is very similar to Solent's – a family-run operator based in Hampshire.
"The principles with the Mortons acquisition are all the same as with Solent," says Paul. "We're introducing the technology, and renewing the fleet – in fact, we've got closer to where we want to be in a quicker time, because we've learned from the Solent acquisition."
It's definitely a possibility that Lucketts will buy more coach operators, but there is no rush – a period of consolidation followed the Worthing and Coliseum acquisitions. "You can stretch yourself too thin," says Paul. "You've got to have the infrastructure in place – we're very conscious of that.
"But we're confident that we've built a solid blueprint for our acquisition process, and have what it takes to grow any other coach firms that we take on in the future."