Expanding into coaches was the natural next step for the private hire firm. We

talk

to the

Ipswich

operator about the move and his

growth plans in the coach industry
For 32-year-old Elite Travel Managing Director Chris Shadbolt, a career in transport was in the cards. However, life had other ideas initially.  
After graduating from university with a degree in transport management, Chris secured a place on a supermarket graduate programme and worked as a store manager for almost 10 years. What started out as driving for extra income has turned into fully-fledged private hire business, which Chris established in 2018.  
He explains: "I was working in Tesco stores part-time while I was at university. I enjoyed it, so I went onto Tesco's management programme rather than the transport one after I left university as that was the opportunity at the time. 
"I started driving on the side for a bit of extra money for a local company. I was listening to the feedback from customers and felt that maybe I could do it myself and do it better. 
"I'd always wanted to get back into transport. So, I've slowly made my way back." 
Chris had one car and was driving himself in the early days. However, as demand picked up and Chris' partner, Samantha, came on board to help with the day-to-day operations, the business grew naturally.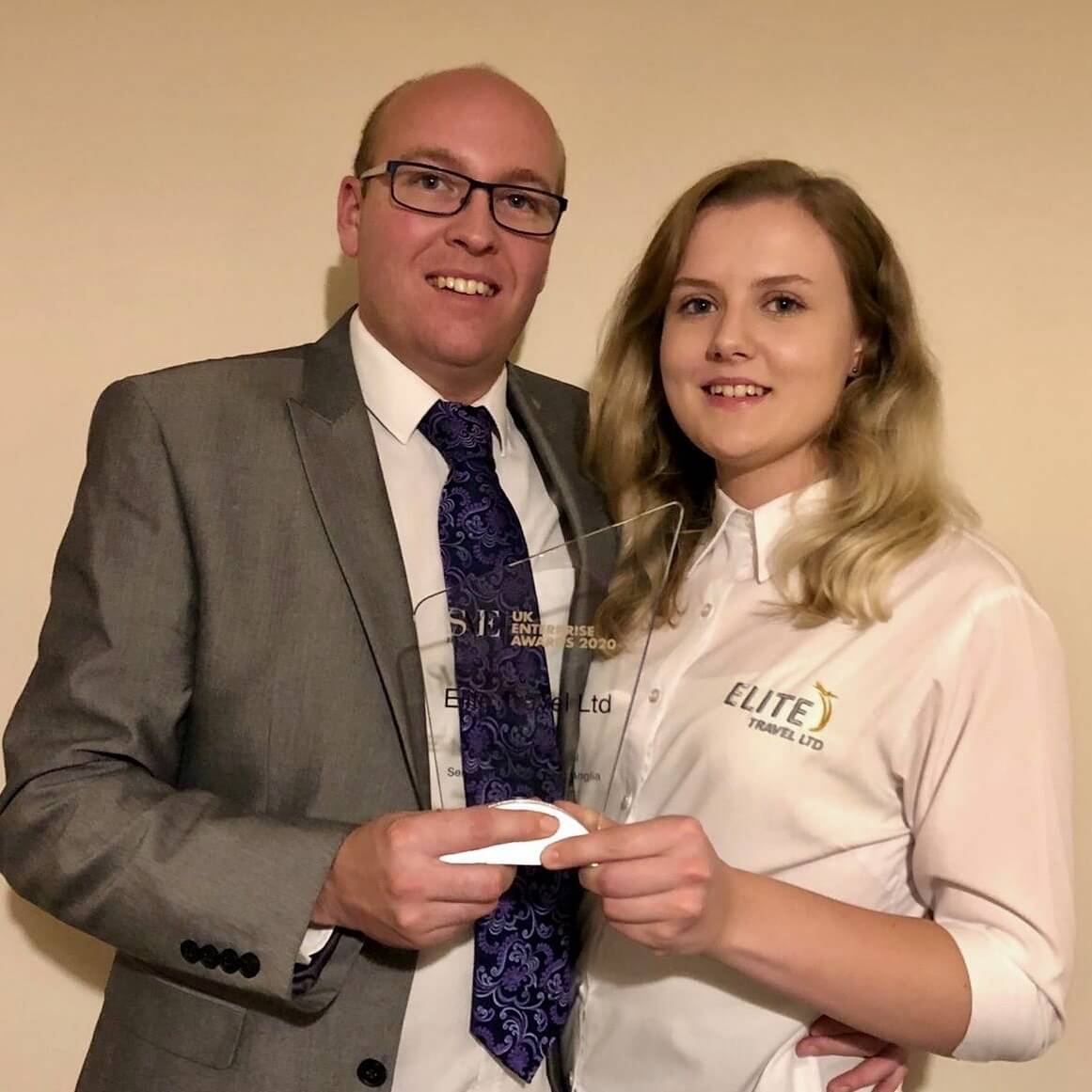 Diversifying the business
The Ipswich-based operator now runs a fleet of four executive private hire vehicles and has entered the coach world with the delivery of two 19-seater Mercedes-Benz Sprinter EVM Grand Tourers and a 39-seater Temsa MD9 midicoach last September. 
"That growth is within the space of a few years, which is quite good considering what's happened with COVID-19 over the last two years." 
Elite runs all types of private hire work from corporate and event transport to airport and seaport transfers. However, an increase in home-to-school contracts during the pandemic spurred his decision to diversify the business and invest in higher-capacity vehicles. 
"We moved into a different area of Ipswich and struck up a relationship with a school. We started providing them with an MPV on a small route. Then they invited us to tender for bigger routes with coaches because they were impressed by our service.  
"The vehicles are always immaculate, and I think that's what got us noticed. So, now we're doing two or three routes into the school with coaches." 
The home-to-school contract has been a lifeline during the COVID-19 pandemic as private hire work "dropped dramatically overnight", Chris adds. 
"It became quite a big piece of work for us and allowed us to carry on trading and growing during COVID-19." 
Cars versus coaches
The difference in cost of operating private hire vehicles versus coaches has been "a real eye-opener", says Chris. 
"If you buy cars brand new, you don't have to spend much money on them apart from new tyres and windscreen wipers and things like that.  
"We inspect our coaches every six weeks, and they're a lot more expensive. But it's all part and parcel of everything. For anyone who thinks you can jump in and make money overnight, it's certainly not the case." 
Recruiting drivers has also been one of the biggest challenges of establishing the coach side of the business. However, Chris says ensuring they pay drivers "accordingly" has secured them some of the best drivers. 
"We're in a fortunate position where we're we have got drivers, but it is hard to attract them. We've found if you make sure they're well looked after financially, it's easier to recruit them, and you're more likely to get the right people as well. 
"We've got drivers from really good backgrounds, including ex-police and army. We spend time talking to them about the service and what we would want. I think that really shows in the feedback we get." 
A strong team
Elite now has a team of 10 drivers, including Samantha's father, Reno, who left the HGV industry after 30 years to join the business.  
"He's an absolute diamond," says Chris. "If he's not doing the school run, he'll be outside and looking for things to do and cleaning the vehicles. 
"That's why I'm so fortunate that everything goes out looking so good. I've got someone who wants the best for the business, which you can't put a price on." 
Chris is also ably assisted by Samantha, who helps run the business alongside an additional full-time job. She's also about to start working towards getting the Transport Manager CPC. 
"It's great to have someone young and passionate about the business as well." 
Chris' age or lack of experience in the coach industry does not deter him because of this strong support network. 
"We are new to the coach industry, so every day is a learning curve. But my Transport Manager has been in it for a very long time and Reno is a fantastic help with his background in transport." 
He also sees his age as an advantage by bringing a "modern approach to things".  
"I'm probably one of the youngest holders of a private hire licence. I don't know how it compares with PSV, but I would suggest I'm the youngest in the area and one of the youngest in the country.  
"I think it's good because we try to bring a modern feel to what should be in the industry. And we're not averse to technology or doing things a bit differently."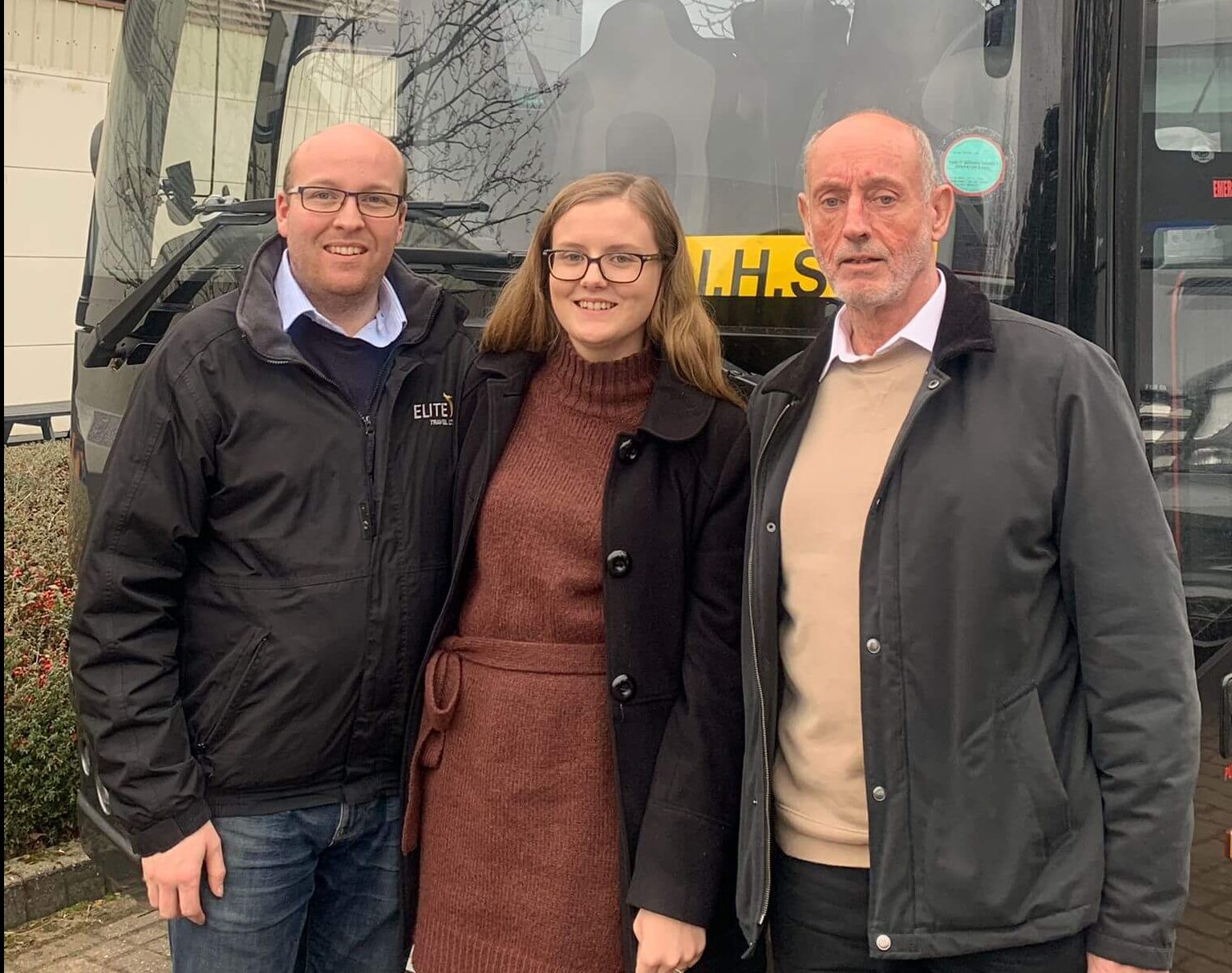 The right formula
The business carries a professional feel throughout with a consistent colour palette of black, silver or grey from its uniforms to vehicles. 
Elite's Temsa has been sprayed "Land Rover grey" to match the two Grand Tourers, and any coaches in the future will be sprayed the same "because I think it looks good when you have uniformity in the fleet", says Chris. 
"There's no point calling yourself an executive travel company if you don't mean it," says Chris. "Sometimes the phrase gets thrown around. But when we say it, that's what we mean." 
The firm also prides itself on family-run ethos and delivering a high-quality service, reflected by its glowing online reviews. This is down to listening to customers and going above and beyond, no matter how big or small a job is. 
Says Chris: "I think we're doing well because we understand what our customers want. They want a modern vehicle, a presentable driver and an excellent service. And I think as long as you can provide all of those things, you've got the right formula, and that's why we've done quite well. 
"We're always looking for the next thing to improve on too. You can never be complacent, and you can never think you've made it. That's the key thing."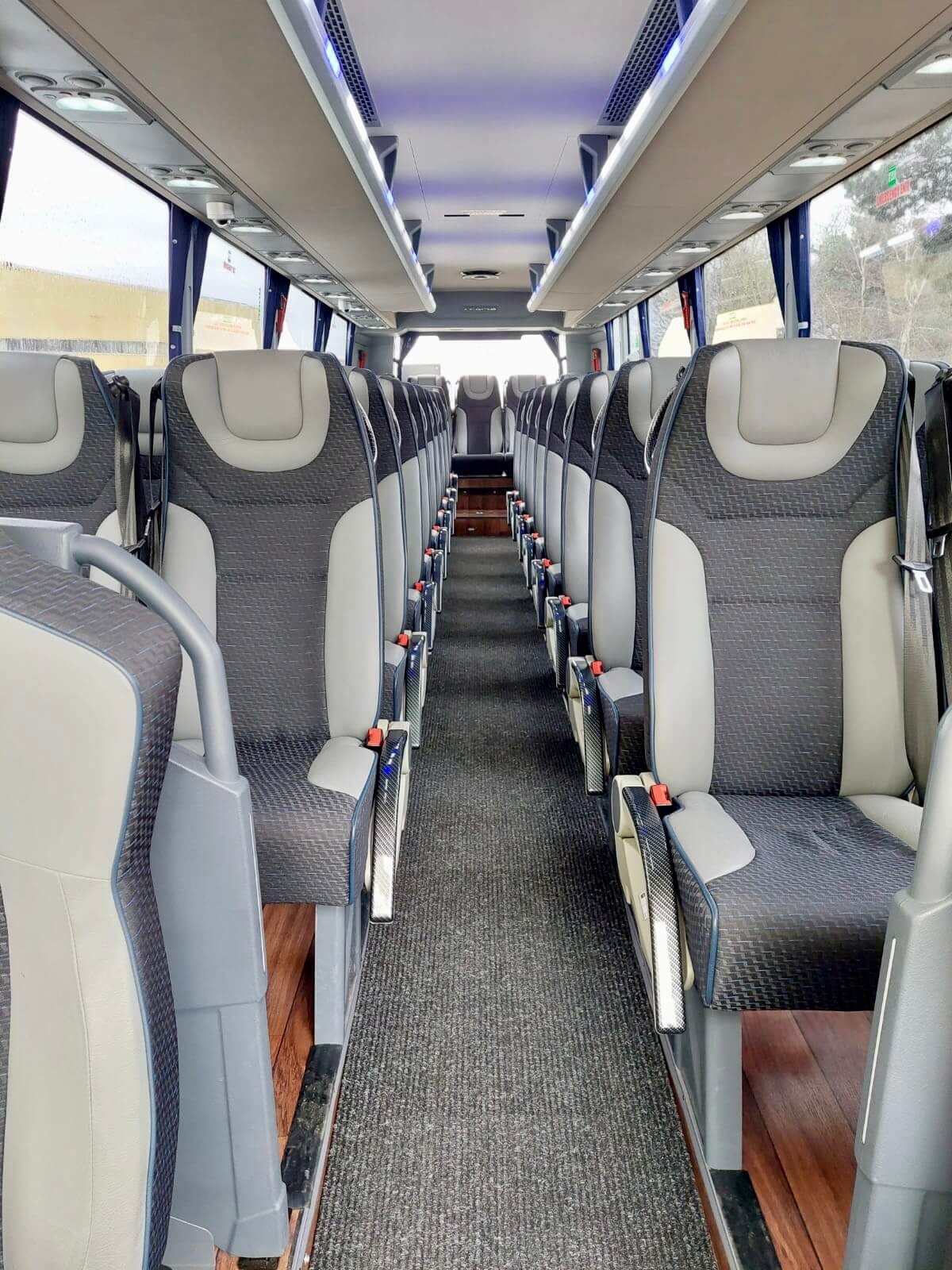 Tours on the horizon 
What's next for the coach side of the business? Chris hopes to add tour work to its offering in the not-so-distant future. 
"We're looking to get into tour work as soon as we can. I think the time is right as there'll be a lot of people who want to get out there and start enjoying themselves again. 
"We're more likely to partner with a tour provider that has a lot more experience to start with. But eventually, we'd like to provide our own tours." 
With the success of the home-to-school transport, Chris hopes to increase the number of school contracts too. Of course, all this means more coaches will eventually be needed.  
"We work to what the demand is and what people need, so if there's a need for more coaches, we'll buy more coaches. 
"We're quite open and going to roll with it, and I'm quite happy to grow my business to whatever it can be."