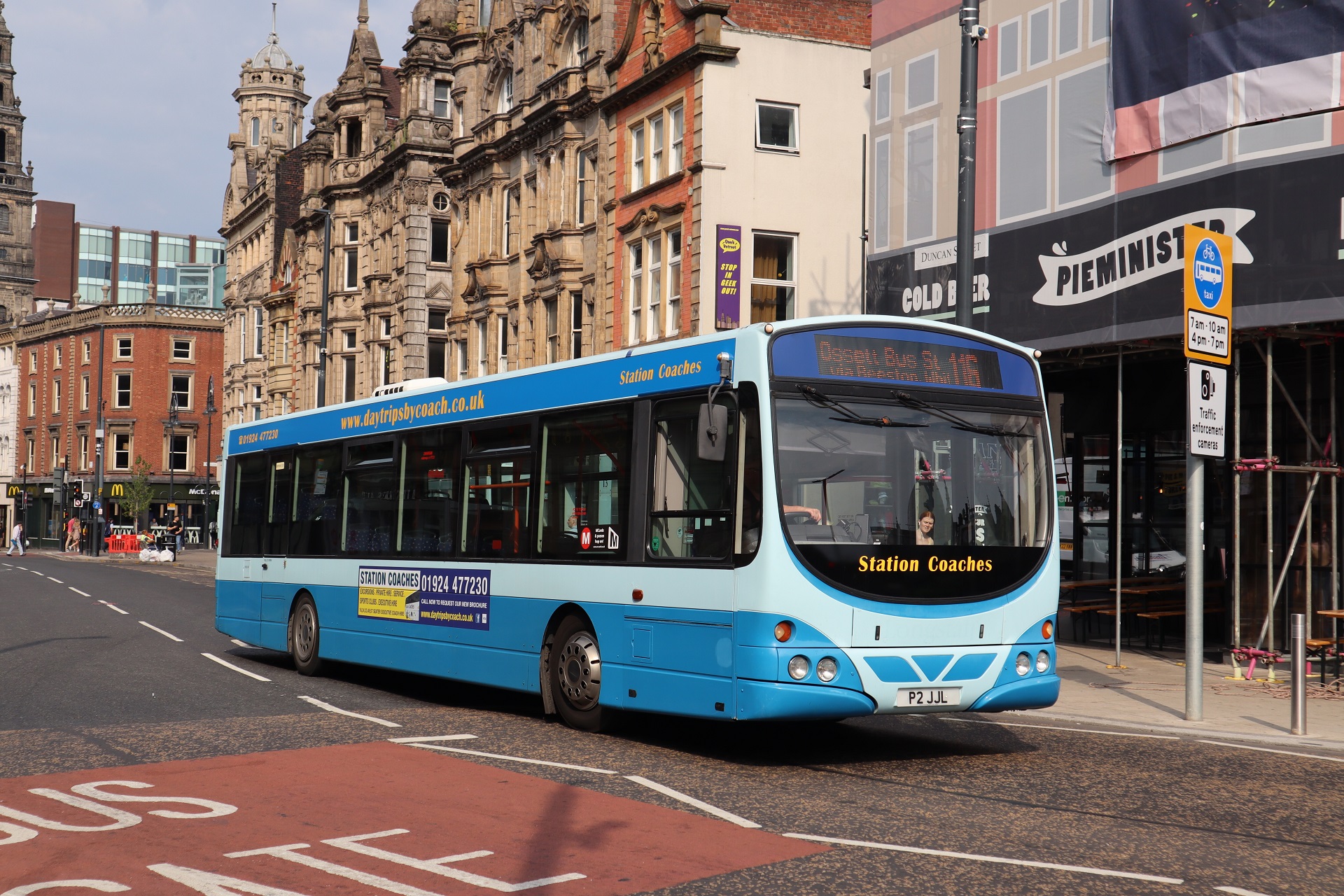 The Confederation of Passenger Transport (CPT) recently commissioned WPI Economics to analyse the role that modal shift of car journeys to coach and bus could have in achieving net zero. It is a really interesting report, and I commend CPT for commissioning it.
But it is also a very sobering report, as it highlights the scale of the challenge, and indeed the huge cost, in delivering the quantum of modal shift to coach and bus that is necessary.
Among the tsunami of facts and figures, a few stood out. The report tells us that to meet the UK's net zero target by 2050, we will need to see an 82% increase in bus journeys – but that the modal shift that would be delivered from existing policy interventions will only deliver one eighth of that. So current policy would get nowhere close to delivering the scale of modal shift to coach and bus that is required.
Intervention needed for modal shift to bus
The report has helpfully identified a range of new policy interventions – 33 in all – that could deliver the scale of modal shift required. It is a long list as no one single policy intervention does the trick.
I won't list them all here, but there are, again, some interesting facts and figures. Increasing the relative cost of motoring is an obvious option, but if that was the only policy intervention made, the cost of motoring would have to rise by 137% in real terms by 2050. The report is right to say that this is not an option politically.
Making buses free at the point of use is anther option, but we are told that this would cost £110 billion by 2050 and deliver just an 11% increase in bus use!
Report analyses costs of policy interventions
Other options range from a significant increase in bus infrastructure investment to improved onboard experience and subsidised fares, right through to road pricing and congestion charging in urban areas.
But the report also concludes that just three interventions – ambitious investment in infrastructure and services, a £2 fare cap and congestion charging in urban areas – would deliver three quarters of the modal shift required while also raising additional revenue for the Treasury.
The cost is huge, at not far short of £2 billion per year at 2021 prices, but a comprehensive scheme of urban congestion charging could, it seems, generate £17 billion per year in additional revenue for the Treasury, while the socioeconomic benefits are estimated at a whopping £27 billion arising from environmental positives, a significant increase in employment, and so on.
When you look at this in the round, the major financial and socioeconomic benefits for the government claimed by the report appear to materially outstrip the costs. So you have to ask the question: Why would the government not make the policy interventions that the report identifies? It feels like a total 'no brainer'.
But it also suggests that the National Bus Strategy for England, which was described as ambitious when it was published in 2021, is no such thing, and actually is nothing like as ambitious as it should be.
Does government have the courage to force bus modal shift?
I am not holding my breath, as I fear that the government simply won't have the courage to grasp the nettle on the scale that appears to be required, especially if road pricing or individual urban congestion charging schemes are part of the policy mix – and with public finances so tight, it won't have the cash, either.
It is also clear from this report that private sector coach and bus companies cannot deliver the scale of modal shift that the net zero agenda requires, and I don't think anybody would expect them to.
But in years gone by, and certainly when the government was bringing forward the legislation that is now the Bus Services Act 2017, I recall most of the major bus operators saying that they simply wanted the government to leave them alone, and that they would deliver the improvements to services that would encourage more people to use the bus.
COVID-19 has bowled a serious curveball at the industry of course, but the report, commissioned by the industry itself, clearly tells us that the private sector alone cannot deliver if wider government policy agendas are to be achieved.
Changed priorities at the Department for Transport?
Meanwhile, our new Secretary of State for Transport, Mark Harper, made his first appearance before the Transport Select Committee last week.
When his predecessor Anne-Marie Trevelyan appeared before the Committee during her brief tenure, she told us that the Department for Transport (DfT) was "pitching" for a narrow Transport Bill in this parliamentary session covering issues around future transport technologies such as autonomous vehicles and e-scooters, but that the Bill would not include the provisions required to create Great British Railways. Mr Harper has now told us that there won't even be a narrow "future transport" Bill in this parliamentary session.
That is disappointing. When Ms Trevelyan was Secretary of State and Liz Truss was Prime Minister, there seemed to be some confidence that DfT would at least be allowed parliamentary time for a "narrow" Transport Bill.
Now it seems that with a new Prime Minister, there are different priorities in Number 10. This is doubly disappointing because the legislation is urgently required – especially to strengthen the regulatory environment around the use of e-scooters.
It is worth pointing out that parliament is hardly awash with Bills at the moment, so any claim that there is a lack of parliamentary time does not really wash. And it has been quite a while since DfT had a Bill in parliament anyway, so it is hardly testing the patience of parliamentary business managers!
This is my last column for 2022. It has been quite a year. When it started, I don't think anybody would have predicted the political turmoil that engulfed us in the summer. Three Prime Ministers and three Transport Secretaries – but no Transport Bill! It only remains for me to wish you all a very happy Christmas. Sadly, something tells me it may not be a prosperous New Year!