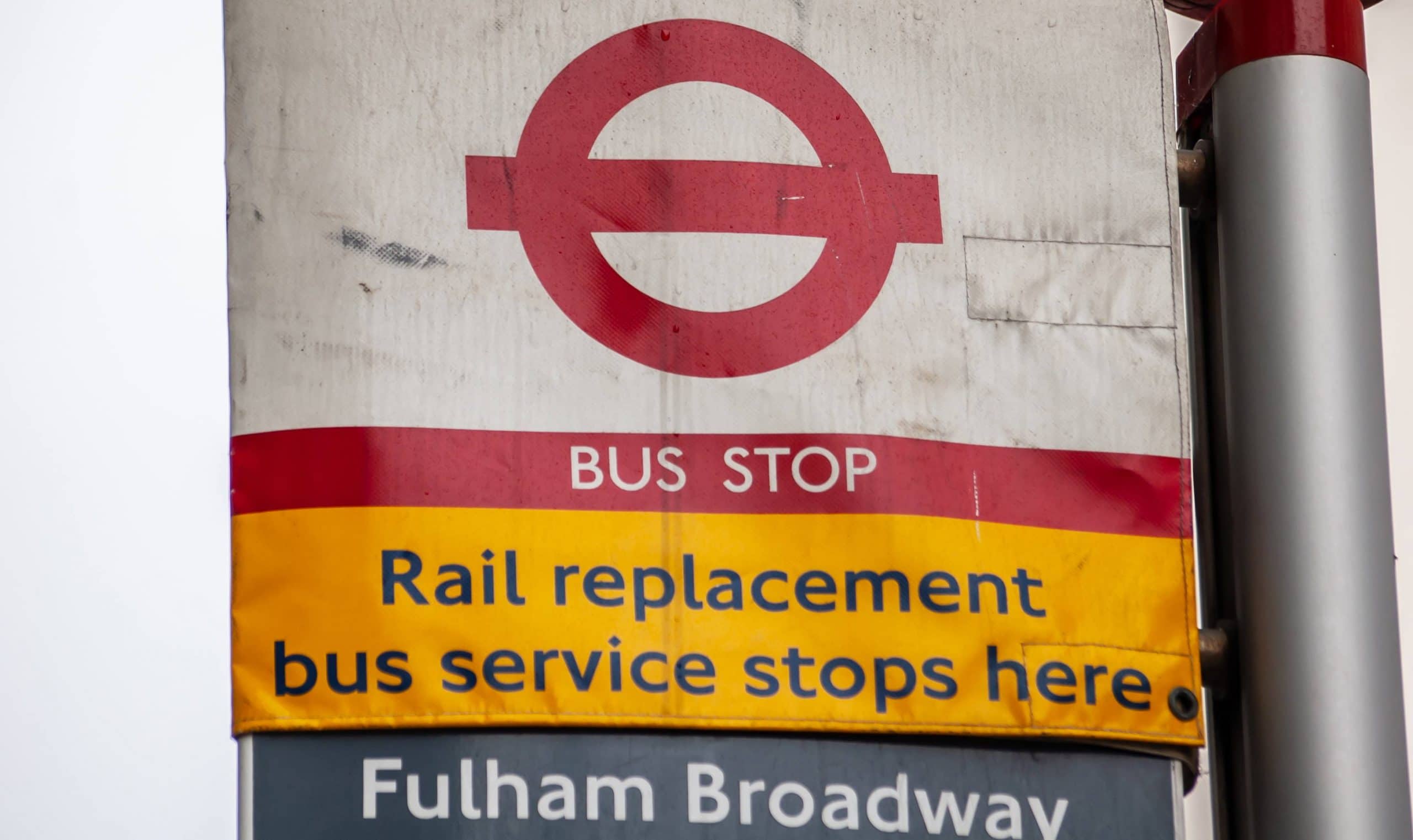 As we repeatedly hear from three main trade associations that PSVAR continues to be one of the top issues that coach operators report as concerning, I no longer support the notion that PSVAR applies to rail replacement (RR) services.
Let me explain my reasoning, the practical application, and more importantly the 23-year-old case law decision that I feel clarifies the legal position that PSVAR does not apply to RR and a number of other services.
There are a number of areas where PSVAR exemptions could apply. However, these become logistically difficult to manage. For the purposes of this letter, I shall exclude them. The remaining issue, that as far as I can determine applies to every single RR service (with possibly the exception of, say, London Underground services) is that relating to specified routing of vehicles. I will explain what that legally means later.
Before I go further let me ask these simple questions.
1. When you or your driver are covering a RR or possibly other type of service, who decides the route the driver is to take?
2. Is the route information published in advance to the travelling public?
Before you answer these questions, remember: Whatever route information is discussed between you, the train operator, and the agent engaging you, has not been disclosed to the public.
Let me give you an example using a service in my own area – Reading to Newbury direct. As the operator/driver, how I route my vehicles is my decision. There are numerous routes leaving Reading, and a choice whether to use the M4 or A4. The decision is mine to make. The route is not predetermined.
The fact that there may be some commonality to a route used by drivers is irrelevant. The agent provides me with some route guidance, but I am not obligated to follow that guidance nor has that route guidance been advertised in advance to the travelling public.
In the case of a stopping service between Reading and Newbury, the same applies in regard to the route being predetermined. There are countless ways to make such a journey. So, what does specified route actually mean? To obtain a clear concise understanding, we have to go back to a case law decision made in a European court in Luxembourg in 1998.
On 9 July 1995, a coach driver was involved in an activity we shall call a private hire. The journey took him from Heathrow to Hampton Court then to a London hotel. During that journey, the driver had an interaction with the then titled Vehicle Inspectorate (VI) and was unable to produce tachograph records in accordance with Articles 13 to 15 of Regulation No 3821/85. The driver and company relied upon an exemption contained in Article 4(3) of Regulation No 3820/85 under which it is not mandatory to operate a tachograph on regular services. These regulation references have of course been updated, however the requirement remains the same. To be clear, Brexit has no impact on the ruling and the phrase "private hire" actually means occasional service.
Criminal charges were brought against the driver and company at Richmond Magistrates Court. Under Article 177 of the EC Treaty an application was made to the European Courts for a preliminary ruling.
The then Advocate General delivered an opinion on 29 January 1998 where he provided a number of key statements which, alongside subsequent agreement by European judges, is at odds with the interpretation provided in the legal advice provided to the Office of Rail and Road*. Case law takes precedence. Let me take you back to the Reading Newbury scenario. If I decide to take the Jet Black bus service from Reading to Newbury, I know exactly when the bus is due and the exact route it will take. Even if I do not know such information, it has been published in advance when the operator registered the service. Such a scenario meets the requirement of specified route and the route never (unless exceptional circumstances dictate) changes. The same cannot be said for RR services and possibly some other services. The EU court ruling makes it clear the route means roads to be travelled.
The EU court ruled the following: "A passenger transport service, supplied on a number of occasions pursuant to a block reservation made by a tour operator and providing for a single journey from an airport to a hotel with a stop, on occasions, at a tourist attraction, where the precise route to be taken is not predetermined, does not constitute a regular service within the meaning of Article 4(3) of Regulation No 3820/85 of 20 December 1985 on the harmonisation of certain social legislation relating to road transport."
In other words, if the answer to question one is the operator or driver, then the route is not specified. If the answer to question two is 'no', then the route has not been provided to passengers prior to the journey commencing.
You might be wondering what all the above has to do with RR services. There are limited circumstances where the non-use of a tachograph is permitted, one of these is the activity we call a 'local' bus service. For a moment, let us assume RR is a local or scheduled service, and PSVAR does apply.
From my two route examples above only the stopping service between Reading and Newbury would be classed as a local service and only this activity would be tachograph exempt and operated under domestic rules.
The direct service, due to exceeding the 15 miles embark/disembark rule, would be a scheduled service and therefore could only ever be operated under EU driver's hours rules in a vehicle fitted with a tachograph. Why is this important? Well, it clearly identifies that where one or more of the requirements of an activity change, the classification of the activity is affected.
This is not some obscure rule from yesteryear, it is in force today. Try to register a local service with the Traffic Commissioner without specifying a clear predetermined route, ensuring you provide a detailed map – it is not possible. Some of the intercity coach service operators have stops a few miles apart, however those sections cannot be used for local travel, therefore removing the service from the need to be registered. The point being made is: Where a requirement changes, the classification of the activity changes.
It is now my opinion as the route is not specified RR and some other services have never been anything other than occasional services that PSVAR does not apply to.
Gary Clark
Wokingham
*The Advocate General Opinion and case law decision can be found on the Curia website at case number C-47/97