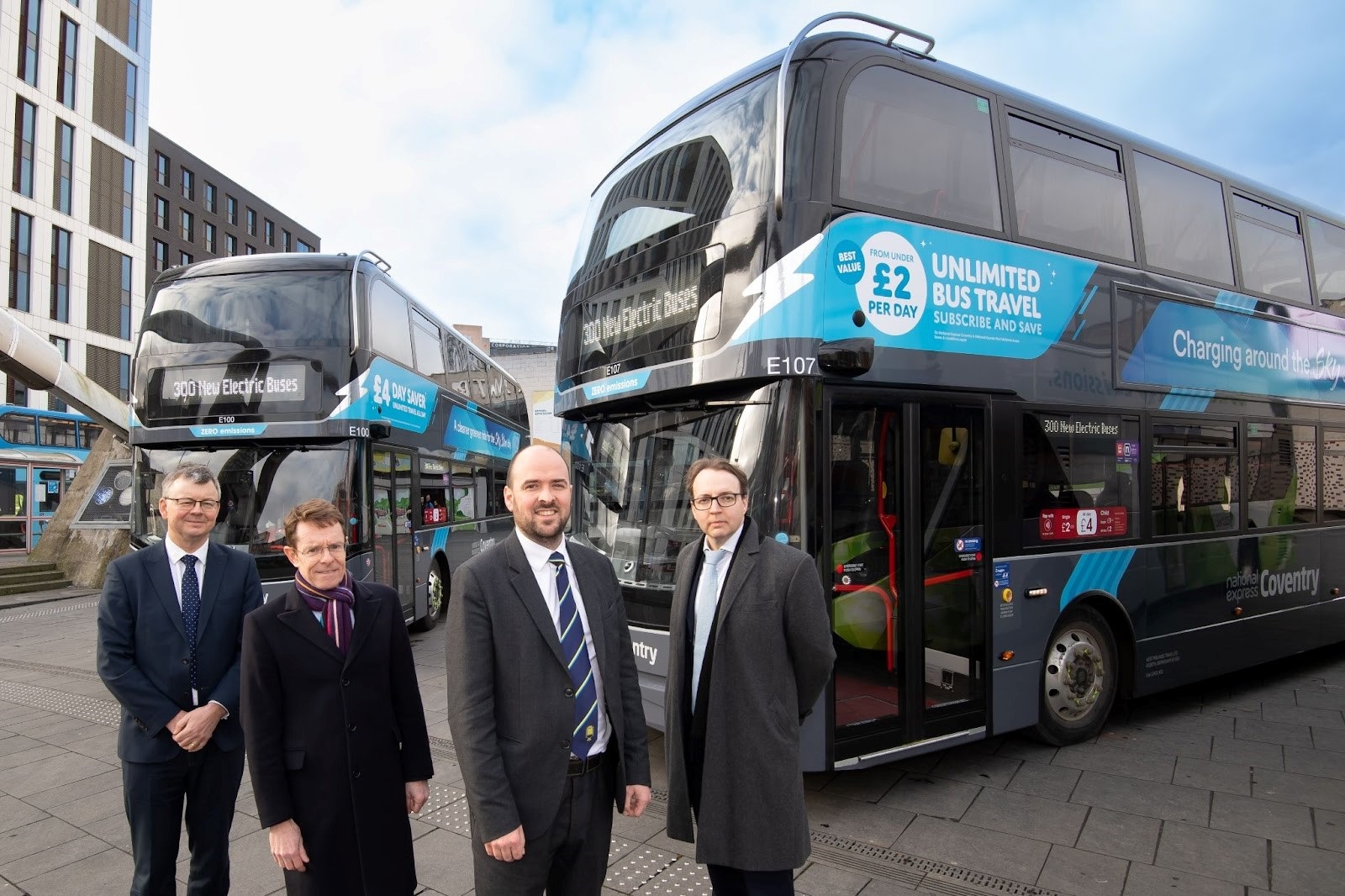 The recent news that National Express West Midlands (NXWM) will order 300 battery-electric buses worth a staggering £150 million is a significant step in the transition to a fully zero-emission bus fleet.
The purchase will be the largest single order for battery-electric buses placed in England, and it shows that, for one operator at least, a viable business model has been achieved. While we await further details about what support, if any, is being provided by the local authority towards this deal, it is a significant move from the operator, particularly considering the current level of energy costs.
This order demonstrates that battery-electric buses can deliver a payback on a par with diesels over the next 15 years, at least for NXWM. What is also significant is that we are now seeing the major bus groups ordering large numbers of EVs. A flurry of announcements in the last few weeks has seen orders of 50s and 100s, and all for markets outside London.
That could be a sign that the Department for Transport's 22p per kilometre incentive for zero-emission buses in England through BSOG is making a serious difference to operators' calculations.
Another significant policy change – set to kick in from April – is the removal of the upfront costs of grid upgrades. Under the Access Significant Code Review, Ofgem is now socialising those costs – dividing them between all electricity bill payers – so that operators will no longer have to pay for works on the DNO network (as non-contestable works).
This means that operators will no longer be penalised for being first movers in the region where the grid is constrained. That could really make a difference for those with smaller fleets, where the cost of infrastructure is a much higher proportion of the investment needed for fleet electrification.
Coach operators that are thinking about battery-electric vehicles for local home-to-school and back-to-base services should seriously consider how this may change the total cost of ownership of an EV, even if situated in a more rural depot.
These changes might also open more opportunities for sharing grid connections when vehicles are out in service, supporting the local community to electrify other vehicle fleets and providing a secondary income for operators.
Zemo Partnership estimates that around 50% of all new buses in 2022 were zero-emission, demonstrating that they are making continued progress in the market despite an increasing number of diesel sales last year. We have now had two consecutive years in which zero-emission buses have taken nearly 50% of all sales.
While the industry was no doubt hoping for more zero-emission bus funding to come from the Department for Transport and Transport Scotland this new year to maintain momentum, there are nevertheless a range of new players offering attractive financing solutions towards vehicle purchase.
The hiatus in funding rounds also gives time for manufacturers to continue to develop more efficient vehicles, and it also allows supply chains to stabilise. Now is the time for operators to put intensive time and effort into detailed planning for the future conversion of their fleets, exploring as many different solutions as possible and fully understanding the steps required for decarbonisation.