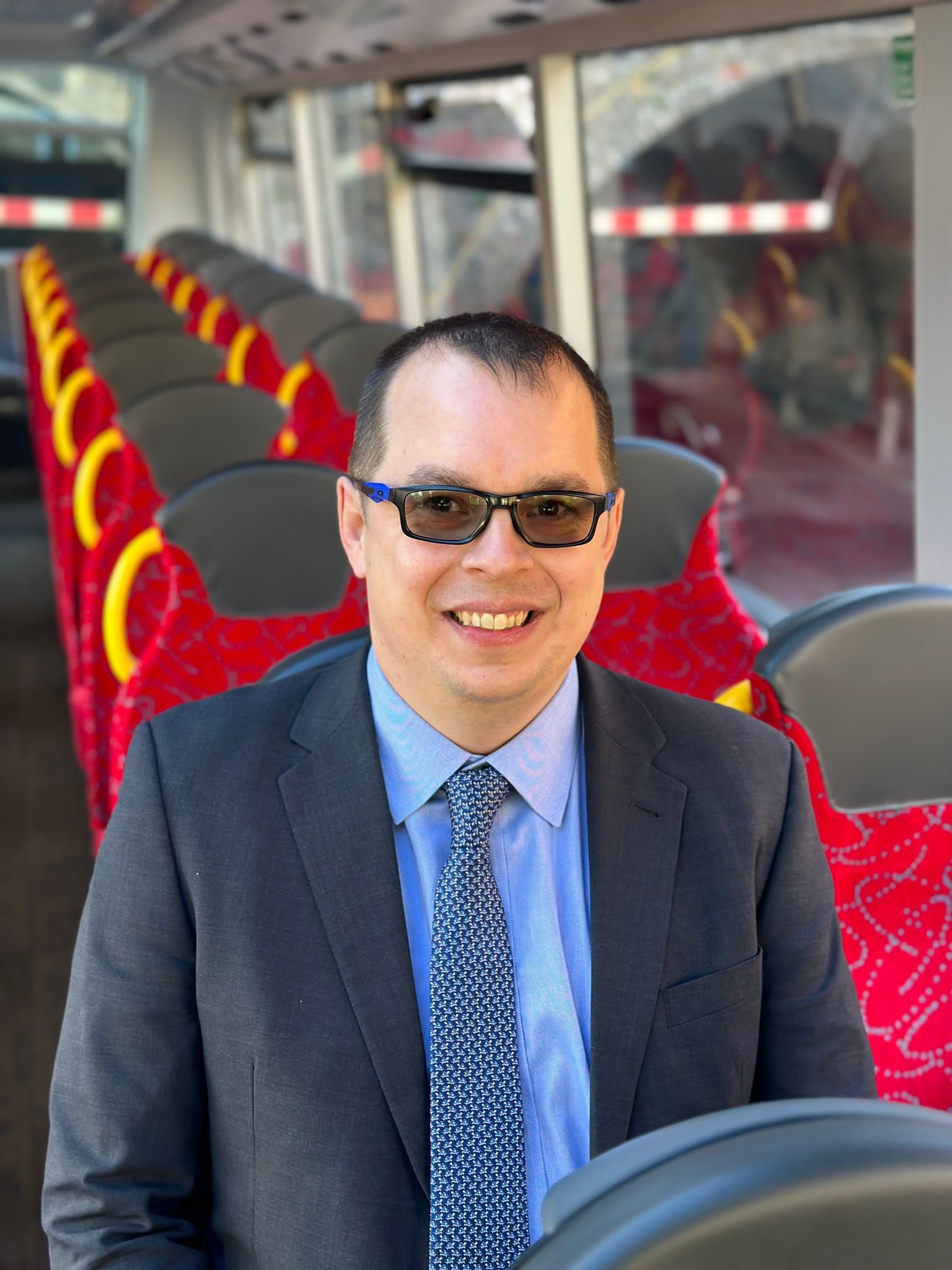 Adam Shellard-Dedman (pictured) has been appointed by Abellio London Bus in its role of Head of Operations.
Adam, who had previously acted as Operation Safety Manager at Abellio, returns to the operator to manage teams across six London depots and cover 53 routes with 2500 employees.
Reporting to Operations Director Lorna Murphy, he rejoins the company as it continues to grow its electric infrastructure and fleet.
Adam, who is from Camberley, Surrey, worked in the police force for 16 years, and also was Operational Safety Manager with autonomous vehicle AI company Wayve.
He says: "I am excited to join Abellio and support the vision that the business has to grow a sustainable fleet and provide cleaner and safer transport for Londoners.
"I am delighted to return to this genuinely diverse company in a leadership role; Abellio's dedicated people are what makes this business special. I'm looking forward to working with the skilled teams across our London depots who keep our wheels moving."
Managing Director Jon Eardley adds: "We're delighted to welcome Adam back to Abellio; he joins us in a vital role as we build our electric fleet and continue to grow our operations within London."