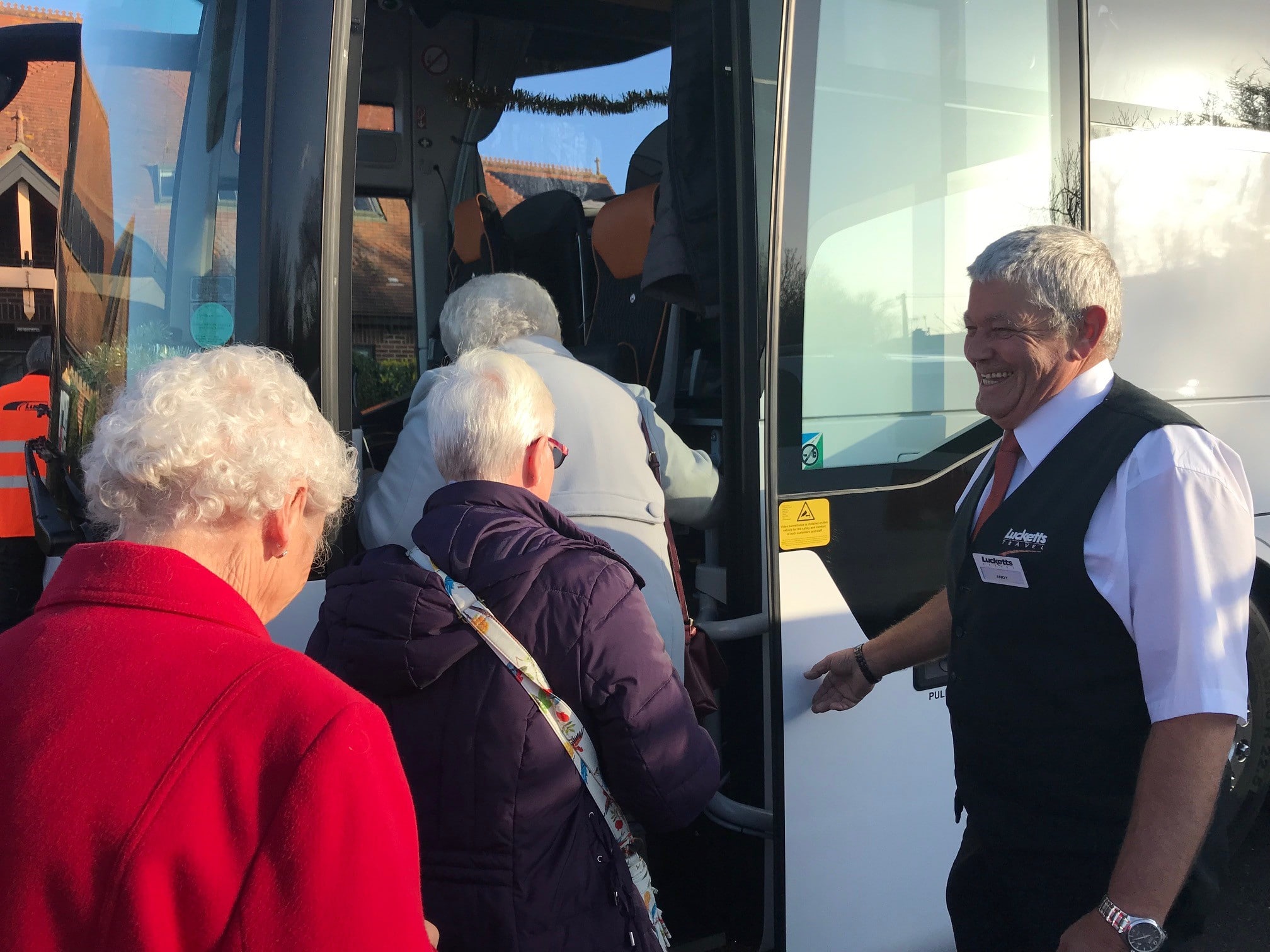 routeone talks to long-standing Lucketts Travel coach driver Andy Hinks about winning Coach Tour Driver of the Year, what has kept him driving for over 30 years and why he considers himself lucky
What makes a great coach driver? Excellent driving skills and geographical knowledge are a given. But there is no denying that it takes a certain type of person to be a coach driver.  
A positive attitude, friendly personality and good communication skills are also essential qualities. After all, you can teach a person to drive, but teaching the necessary people skills is not always as simple.  
"I'm not just a coach driver. I'm an agony aunt, social carer and medic," says Fareham-based Lucketts Travel tour driver Andy Hinks. 
A self-confessed "old school" coach driver, Andy has been working for Lucketts for 15 years. His commitment and hard work have been recognised at the British Coach Tourism Awards, where he was named Coach Tour Driver of the Year last month. 
Nominated by his employer for "effortlessly creating an environment where people enjoy themselves", Andy's "professionalism, dedication and outstanding positive attitude are just some of his many attributes that make him worthy of this award," says Lucketts.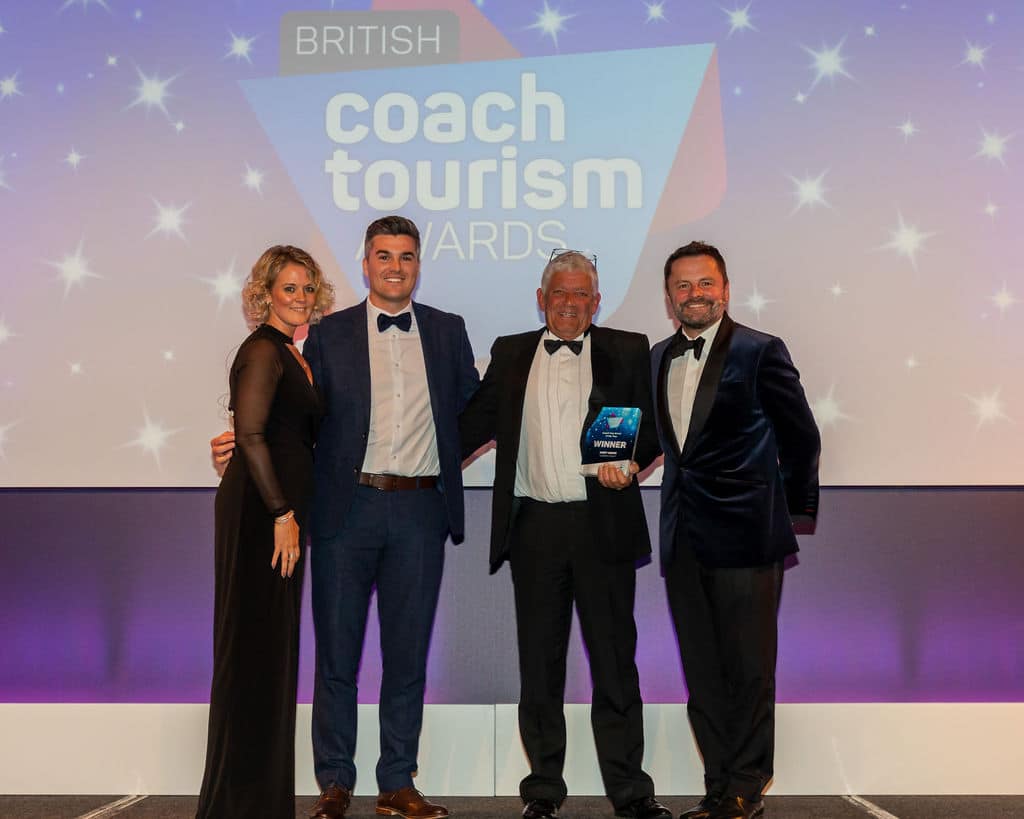 Award-winning driver
Andy was parked up in his coach when he got the call to say he had been nominated for the award.  
"It was a surprise – a nice surprise. It was great to be recognised and appreciated," he says. "I was shocked when I actually won the award because I thought I was just in the running, so that was a big bonus.  
"I was very fortunate to be nominated and to win, but I'm sure there are plenty of drivers out there who are as good or deserve the same sort of recognition I got. I'm just the lucky one." 
Andy began his career as a full-time coach driver in 1992 with Hellyers of Fareham before Lucketts bought the firm in 2006. However, he admits he never intended on becoming e a coach driver.  
After leaving school, he became a radar technician and moved on to other jobs, including time as a fabricator welder and a kitchen and bathroom fitter before coach driving. An injury from an industrial accident in the mid-80s made Andy rethink his career options.  
"My knees were playing up from where I had my accident, so I thought, 'let me try something different'. 
"Coach driving was just a gap fill, and then suddenly I thought, 'I like this'. I liked meeting all these different people every day, so I started with a little bit of casual work, then I went full time." 
A 'people person' 
Meeting new people is one of the aspects of the job Andy says he enjoys the most, adding: "I'm a people person. If I've got an audience to play to, I'll play all day long." 
Tackling any challenges and solving problems is something Andy also enjoys.  
"To me, it's a challenge to get a grumpy passenger and say, 'I will make you smile by the end of the day'. Or if we have difficulty with a place or hotel, then it's a challenge to me. We sort it, and every day is different.  
"I can't ever say 'I know everything' because I don't. I'm still going to new places now after all these years of doing this tour work. Every day is a learning curve." 
When a driver stays with a coach firm for 15 years, you wonder what encourages them to stay. For Andy, the work he gets and the chance to travel play a significant factor. 
"I get a nice variety of work, and I meet some lovely people," he says. "I'm not interested in going to different companies and looking for the grass to be greener.  
"I've been very lucky both with Hellyers and Lucketts. I've had the opportunity to travel all over Europe and go to places I'd never really go to on holiday or any other time. I've had the pleasure of seeing different places and the pleasure of being paid to see them."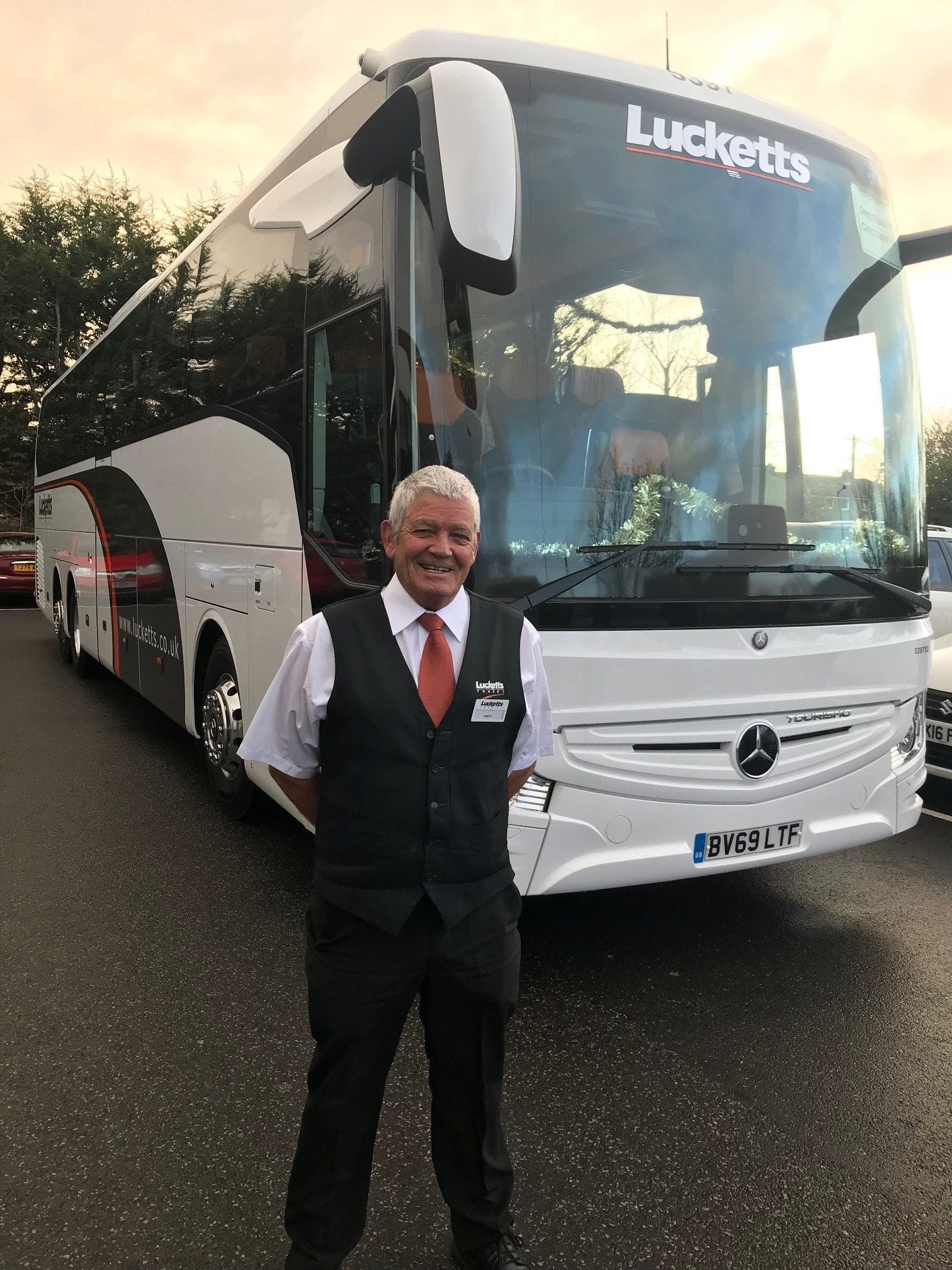 Upsides versus downsides 
With driver recruitment and retention a hot industry topic, what does Andy think puts people off becoming coach drivers? He believes one of the "biggest drawbacks" for people coming into the industry could be the salary.  
"You look at the HGV shortage now and the high rates of pay you can get compared to coach driving," says Andy. "People's attitudes change from generation to generation too.  
"We have young drivers at Lucketts, and they are good. But I think for youngsters nowadays, when you're suddenly working 15-hour days and your friends are going out to parties and you can't because you're working, it's difficult." 
However, for Andy, the social side of coach driving and seeing new places far outweigh any downsides.  
"It's not all about the money. I like people, so I would never be any good as a lorry driver because of the solitude. 
"The biggest part for me is the job satisfaction. I appreciate the places I get to go to, and if I'm lucky enough to work for a company that give me the tools to do a good job, then I'm happy."