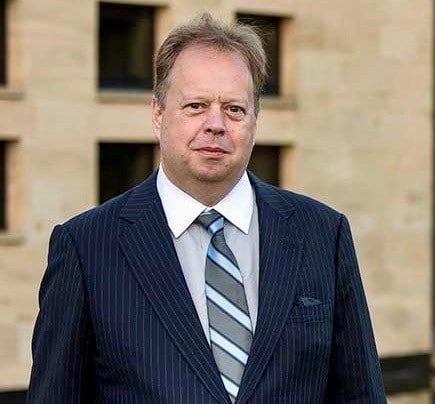 Dr Andrew Palmer has taken up the role of Non-Executive Chairman of Optare. He succeeds John Fickling, who stepped down as Chairman due to personal reasons.
Dr Palmer (pictured) has previously led transformation at global vehicle brands Aston Martin and Nissan. His role with Optare builds on his established relationship with Optare's parent Ashok Leyland. There, Dr Palmer has been a non-executive board member since 2015.
Ashok Leyland Chairman Dheeraj Hinduja has thanked Mr Fickling for his service to the Sherburn in Elmet-based bus manufacturer. Mr Hinduja adds that the appointment of Dr Andrew Palmer is central to the next phase of growth at Optare. That will centre on the expansion its sales of zero-emission buses both in the UK and in "many new markets."
"John has played an anchor role in the stability of Optare during crucial periods as Chairman. I thank him for his support and guidance over the last 10 years and I wish him the best in his future endeavours," says Mr Hinduja.
Adds Dr Palmer: "I am excited to be joining Optare at a pivotal moment in its development. We have ambitious plans to leverage the company's technological leadership in building a global zero-emission solutions platform that will bring long-term value to all stakeholders."
Besides its established range of battery-electric single- and double-deck buses, Optare announced earlier in 2020 that it is collaborating with Arcola Energy to develop and deliver the Metrodecker H2 hydrogen fuel cell-electric double-decker. The manufacturer has not ruled out subsequently extending hydrogen fuel cell technology to its single-decker platforms.