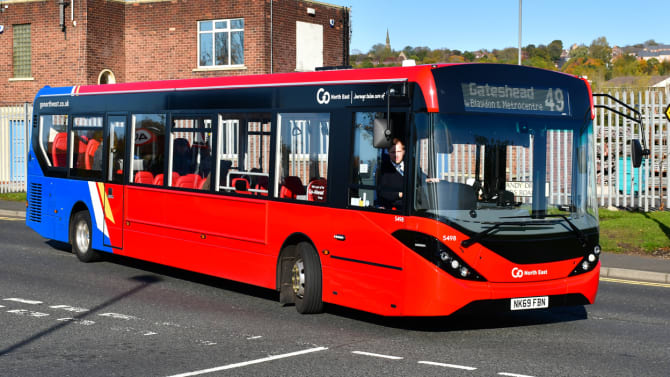 Five mechanics have had their jobs saved by Go North East (GNE) after the collapse of operator National Holidays.
All five workers will now join GNE's 250-strong engineering team, which is responsible for a fleet of around 700 coaches and buses.
The five men, including one fourth year apprentice mechanic, were responsible for a three-year long 100% MoT pass rate at National Holidays.
Colin Barnes, Engineering Director at Go North East, says: "It's very unfortunate to see companies in our industry collapse, so from the moment we heard the news we wanted to do everything we could to help save some jobs.
"We've acted quickly, interviewing for these roles and the five men have all impressed us. We've offered them positions and we can't wait to see them working with our award-winning team in the weeks, months and years ahead."