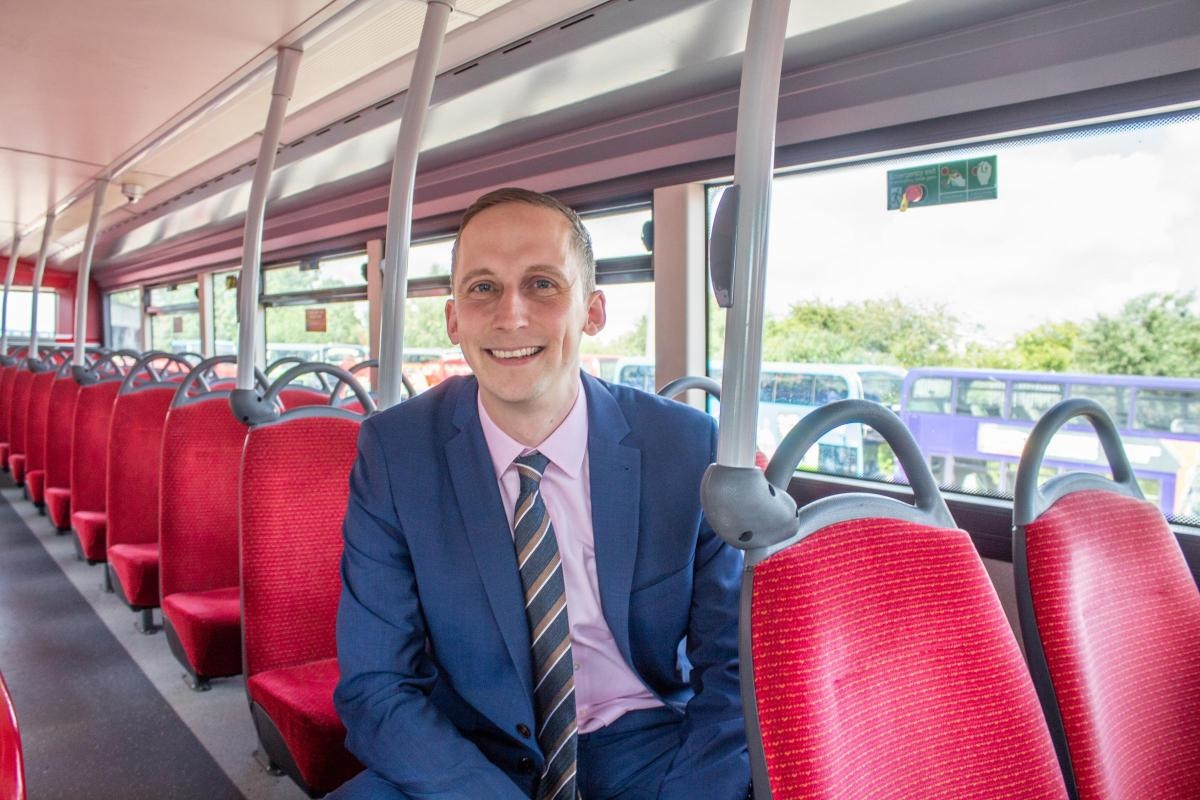 Luke Marion (pictured) has been appointed Managing Director on a permanent basis of Oxford Bus Company, including the Carousel Buses, City Sightseeing Oxford and Thames Travel businesses.
Mr Marion held the position on an interim basis since April 2022 following former MD Phil Southall's secondment to parent company the Go-Ahead Group. Mr Southall's move has now been made permanent, the group has confirmed.
Prior to becoming Interim MD, Mr Marion had been Finance Director for 10 years. He is a chartered accountant by trade, having qualified at Ernst and Young, and worked at Reckitt Benckiser before joining the bus industry. Mr Marion is also Director of Oxfordshire's Low Carbon Hub. As MD he is responsible for 600 employees.
Speaking about the appointment, Go-Ahead Managing Director, Regional Bus, Martin Dean says: "I am delighted that Luke Marion will be taking on the role of MD permanently in Oxford. He has done a great job steering the commercial aspects of the business and he is the ideal person to take the company forward.
"I would like to thank Phil for his outstanding leadership in Oxford and wish him well in his group role."