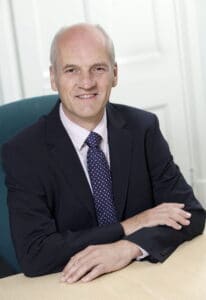 Mark Fowles, Managing Director (MD) of Nottingham City Transport (NCT) will retire in April 2021, the business has announced.
Mark has been in the bus industry since 1984. He began his career on the National Bus Company's senior management training scheme and joined NCT in 1994 as deputy MD. There he represented NCT in the consortium to win the contract to operate Line One of the Nottingham tram network.
In 2001, Mark became MD of Nottingham City Transport and assumed the role of Chairman of the Arrow Consortium, which re-introduced trams to the city in 2004.
NCT says it is an understatement to say Mark 'revolutionised public transport in Nottingham', and that his efforts and passion were instrumental in transforming NCT into a 'thriving beacon of public transport'.
Mark says: "I have really enjoyed my time at NCT, joining initially to see the tram through to breaking ground and staying on to change both the culture and performance of NCT.
"It should be the ambition of any leader that during their stewardship, they move the organisation forward. I would like to think that I have done so with NCT. I believe that for the future, NCT will need to adapt its style of management to accommodate the changing exterior environment and this is a long-term process that should be managed from start to finish by a new, cohesive team.
"I have every confidence that those members of the senior management team who remain after my departure are more than capable of managing, adapting and taking NCT forward to even greater success."
In addition to Mark's work with NCT, he has contributed his time to several industry associated UK bodies which work to promote the use of public transport and lobby the government to support the sector.
NCT Chairman Councillor Graham Chapman says: "Mark Fowles is a unique and very well respected figure within the bus industry nationally.
"However, his main achievements are local. He has helped turn NCT into one of the best bus companies in the UK and made us the envy of many other cities. The city owes him a large debt of gratitude for what he has achieved. I have personally enjoyed working with him to deliver the City Council's transport plan.  I am also grateful that he has left behind him a strong senior management team in place, who will be capable of taking the company forward. Nevertheless he will he sadly missed."