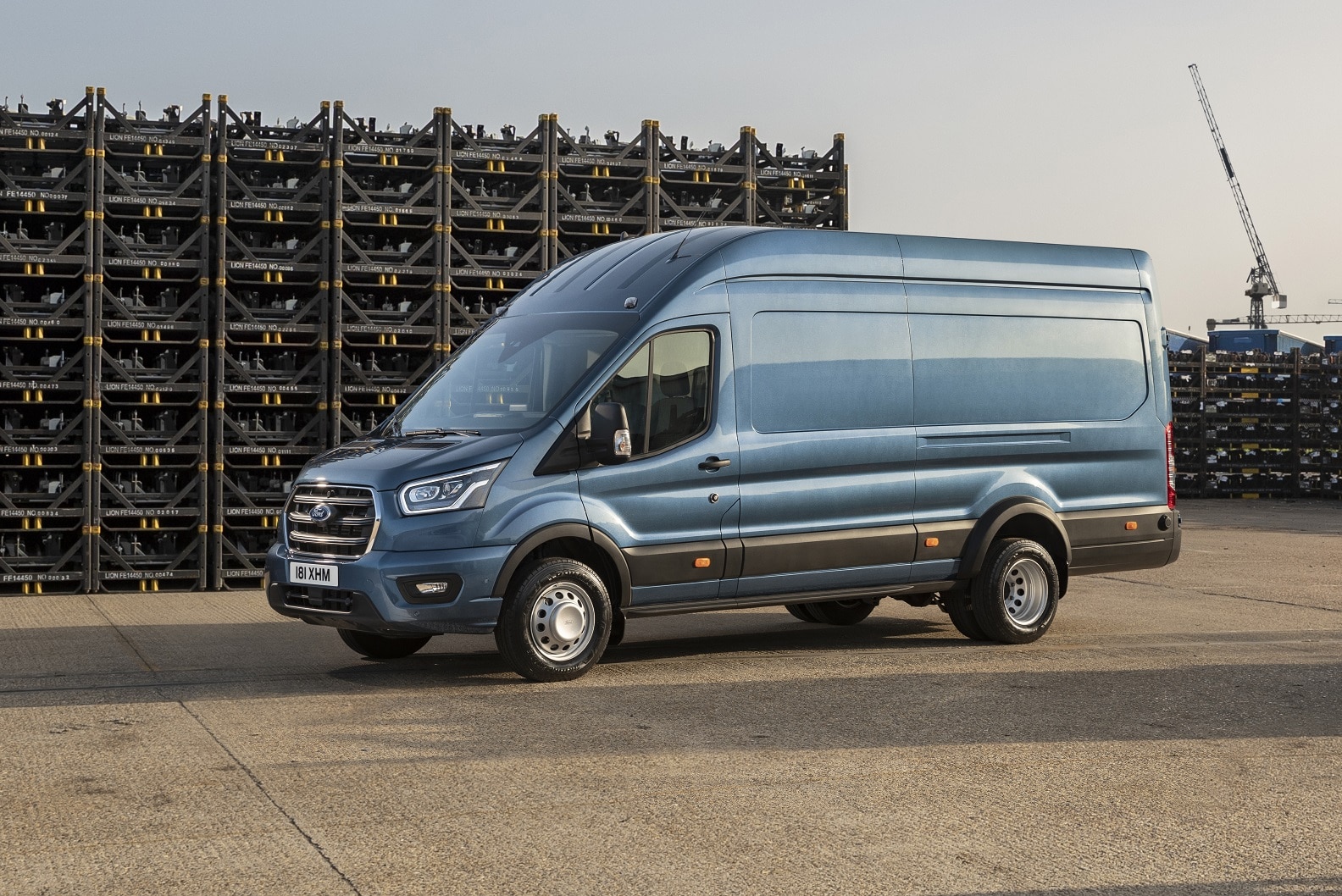 Ford has announced an uprated, 5,000kg GVW version of the Transit. The manufacturer says that the increase in permitted weight will allow the model to be used in passenger applications with 19 seats "or more."
The higher GVW has been accomplished using uprated brake, driveline and suspension components. At 5,000kg GVW the uprated Ford Transit will be powered by a 2.0-litre EcoBlue engine that develops 170bhp and 390Nm of torque. A six-speed manual gearbox is standard but – importantly for the passenger market – a 10-speed automatic is optional.
A 3,500kg rear axle has been introduced from the Transit range in North America. It is paired with a new 2,100kg front axle which delivers a 225kg load capacity enhancement over the standard version.
Ford says that besides extended wheelbase, high-roof L4 van form, the new model will be available as a chassis cab that will also suit passenger-carrying use. That includes the accessible market. Both will be available from dealers by late November. Previously, Transit minicoaches and minibuses could carry a maximum of 18 people, including the driver
Says Ford of Europe General Manager, Commercial Vehicles Hans Schep: "Ford's new flagship Transit is the most capable, heaviest-rated van we have ever built. We listened to our converter partners and their customers, who need this extra capability for their business, whether it's a tipper, an ambulance or a larger minicoach."
Ford introduced the 10-speed automatic gearbox to its Transit range in June. The manufacturer says its ratio spread allows the engine to consistently operate close to its peak efficiency, benefitting fuel consumption.