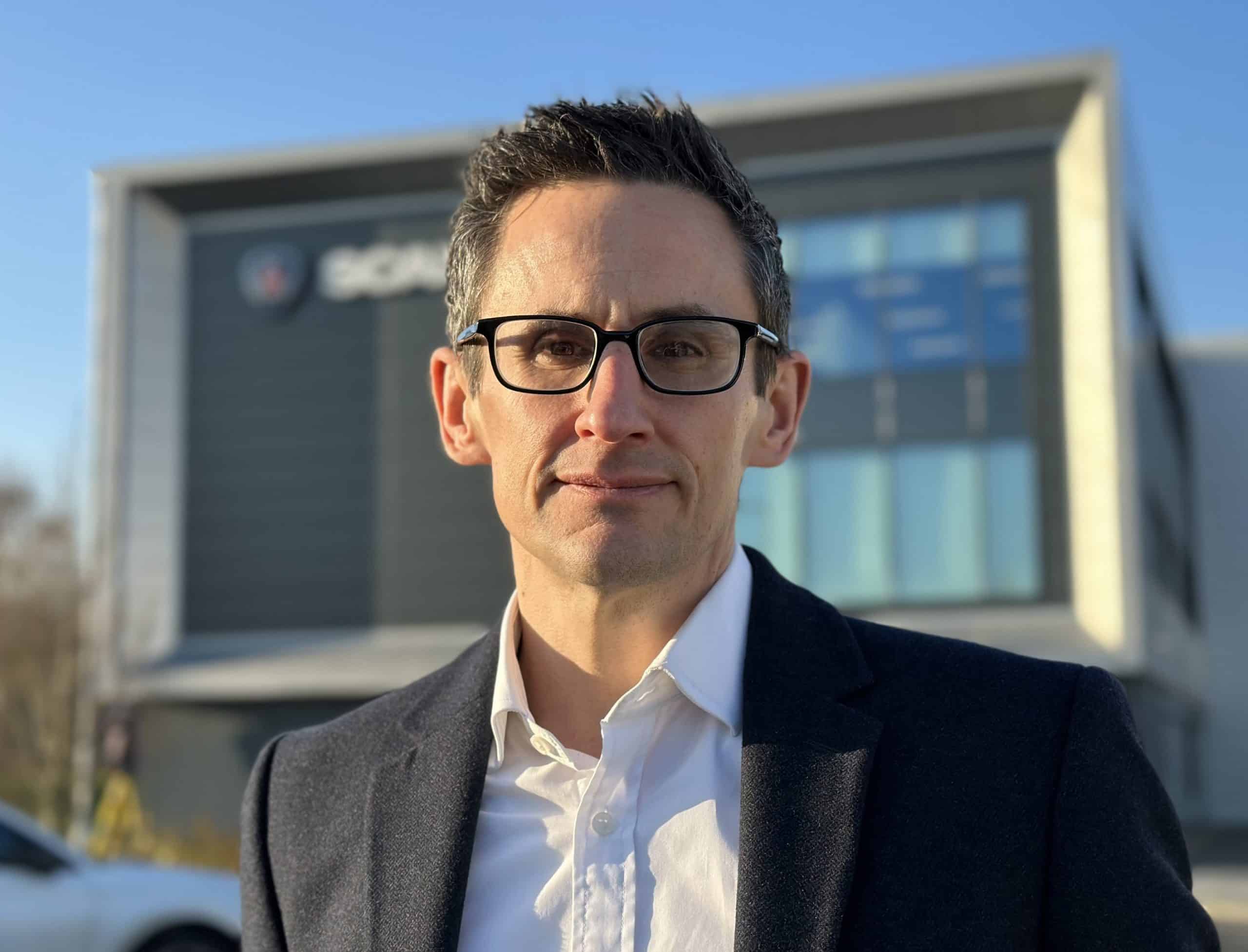 James Thorley (pictured) has been promoted to the role of UK Bus and Coach Fleet Sales Manager by Scania UK. He succeeds Mark Oliver, who was elevated to the position of Power Solutions, Bus and Coach Sales Director in 2022.
Mr Thorley was previously Bus and Coach Fleet Sales Manager with a regional focus on the south of the country. In his new role he leads Scania's coach and bus fleet sales team nationwide. He joined Scania in 2015 and has enjoyed a 19-year career in the coach and bus sector that started at MAN as Regional Sales Executive.
Speaking about his promotion, James Thorley says: "After being at Scania UK for more than seven years working with fleet operators, it is an honour to be appointed UK Fleet Sales Manager and to be given the opportunity to lead this team through one of the biggest transformations our industry has ever experienced.
"Regardless of the technology transition and the challenges that brings, building and nurturing long-term customer relationships remains absolutely essential. For me, giving customers peace of mind and reassurance that they have made the right decision, not just for today but also tomorrow, is the key behind this role."
Mr Oliver adds that Mr Thorley is "a hugely experienced individual who will build on the solid foundations that we already have."
He continues: "James's broad sales and technical experience will stand him in good stead, as will his relationships with our existing and new customers. Altogether, it makes him the perfect fit for the role and I wish him every success."