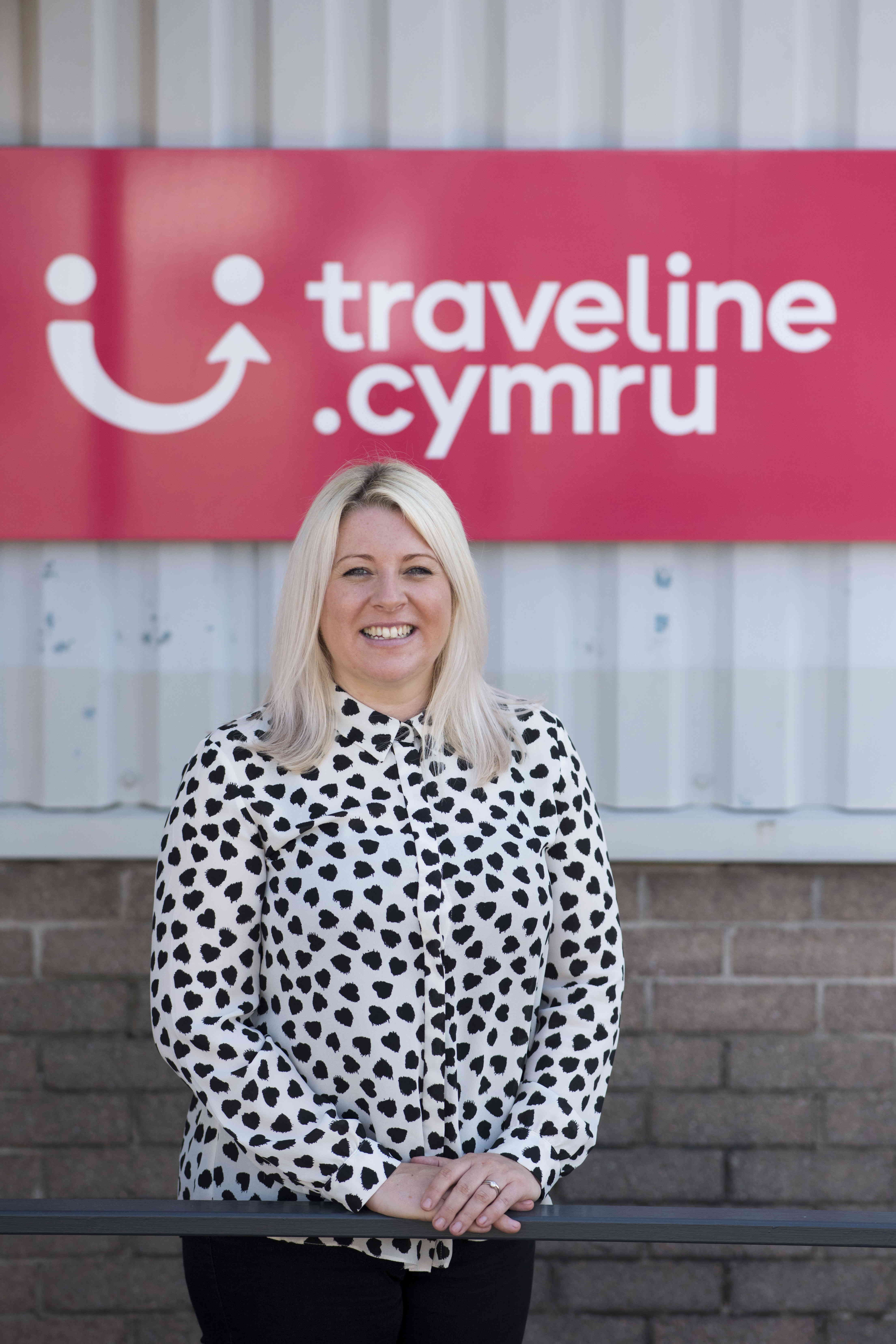 Traveline Cymru Managing Director Jo Foxall has been named winner of the Women in Transport Award at the 2020 Wales Transport Awards.
Jo sits on Traveline Cymru's Board of Directors and takes responsibility for strategy, day-to-day management of the Cardiff and Gwynedd sites, 44 members of staff and liaising with its funding body, the Welsh Government.
The award recognises Jo's work at the not-for-profit travel information provider for the last 16 years, during which time she has progressed from Marketing Assistant to the role of Managing Director, a post she has held for the last three years.
Under her leadership, Traveline has in the last 12 months delivered over five million pieces of vital transport information to the Welsh public while achieving a 94% customer satisfaction score for its bilingual contact centre – all despite the impact of adverse weather and the pandemic.
"I'm extremely humbled to have won this award," Jo says. "I was up against some of the industry's most driven and successful leaders.
"This year has been unprecedented for the transport industry, presenting many challenges which are still ongoing.
"I'm proud of how our organisation has responded rapidly and with a can-do attitude to the changes that have come about. Despite significant changes to our working arrangements, we have continued to deliver a high level of service to our customers and contracts. We were even able to assist some of our contract holders by handling additional calls as their businesses faced their own challenges."
The Wales Transport Awards are now in its second year and saw finalists from across Wales compete for 11 awards categories, including the Service to the Transport Industry Award sponsored by Traveline Cymru and awarded to First Cymru.
The event was streamed live on YouTube and included a message of thanks from Secretary of State for Wales Simon Hart and a special recognition award for the NHS Wales Shared Services Partnership, Supply Chain Logistics and Transport, presented to Tony Chatfield.
Founder of the Wales Transport Awards Liz Brookes says: "The Women in Transport Award was a hotly contested category full of amazing women. Jo Foxall from Traveline Cymru impressed the judging panel as she has obviously made a significant impact throughout her career at Traveline Cymru and deserved to be recognised."