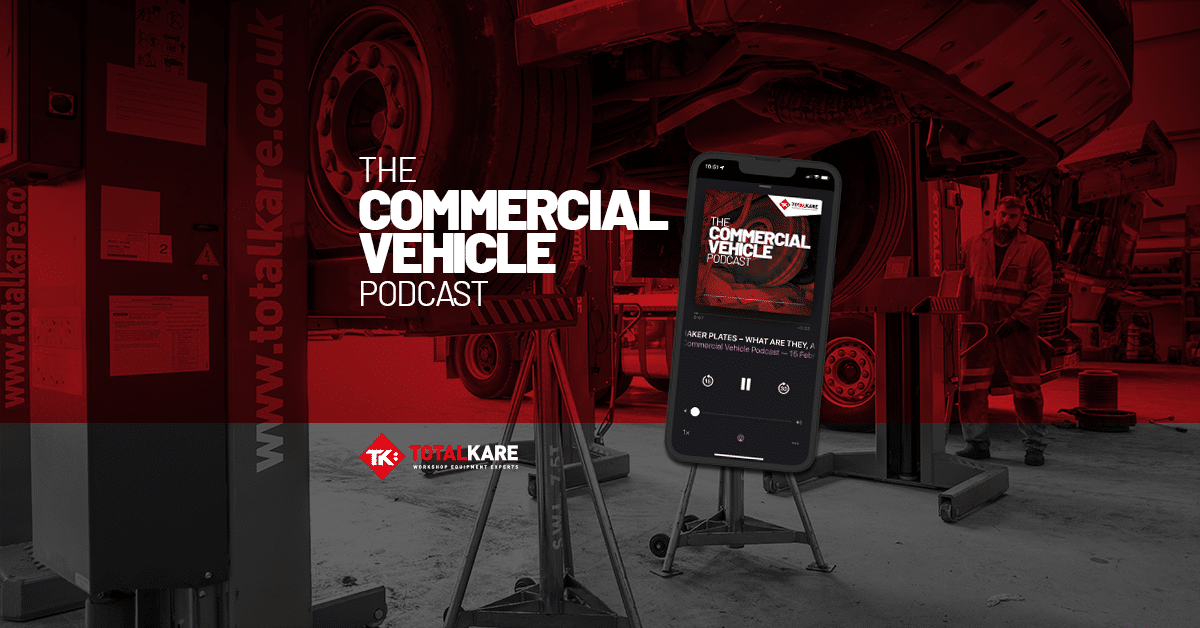 Welcome to The Commercial Vehicle Podcast from Totalkare. Tune in to hear the latest discussion around workshop equipment, technology and news.
Episode 8: Which works best – Mobile column lifts, fixed lifts, or pits?
It's an age-old debate: lifts or pits?
But when you're setting up shop to service vehicles, there usually isn't a quick and easy answer.
They're all safe and effective. They're all wise investments. They're all robust and reliable pieces of kit, equipped with the latest innovations in modern technology.
But they all have their own specific uses. And the right choice for your business depends on exactly how and where you want to use them – and what you need to use them for.
So to help you get a better understanding of your options, we've put together a direct comparison of the three most popular solutions: Mobile Column Lifts, Fixed Lifts, and Vehicle Inspection Pits.
Let's get into it:
To listen and subscribe visit: Spotify | Anchor | Apple Podcasts
Views expressed are those of contributors and do not necessarily reflect the views of routeone or Diversified Communications.