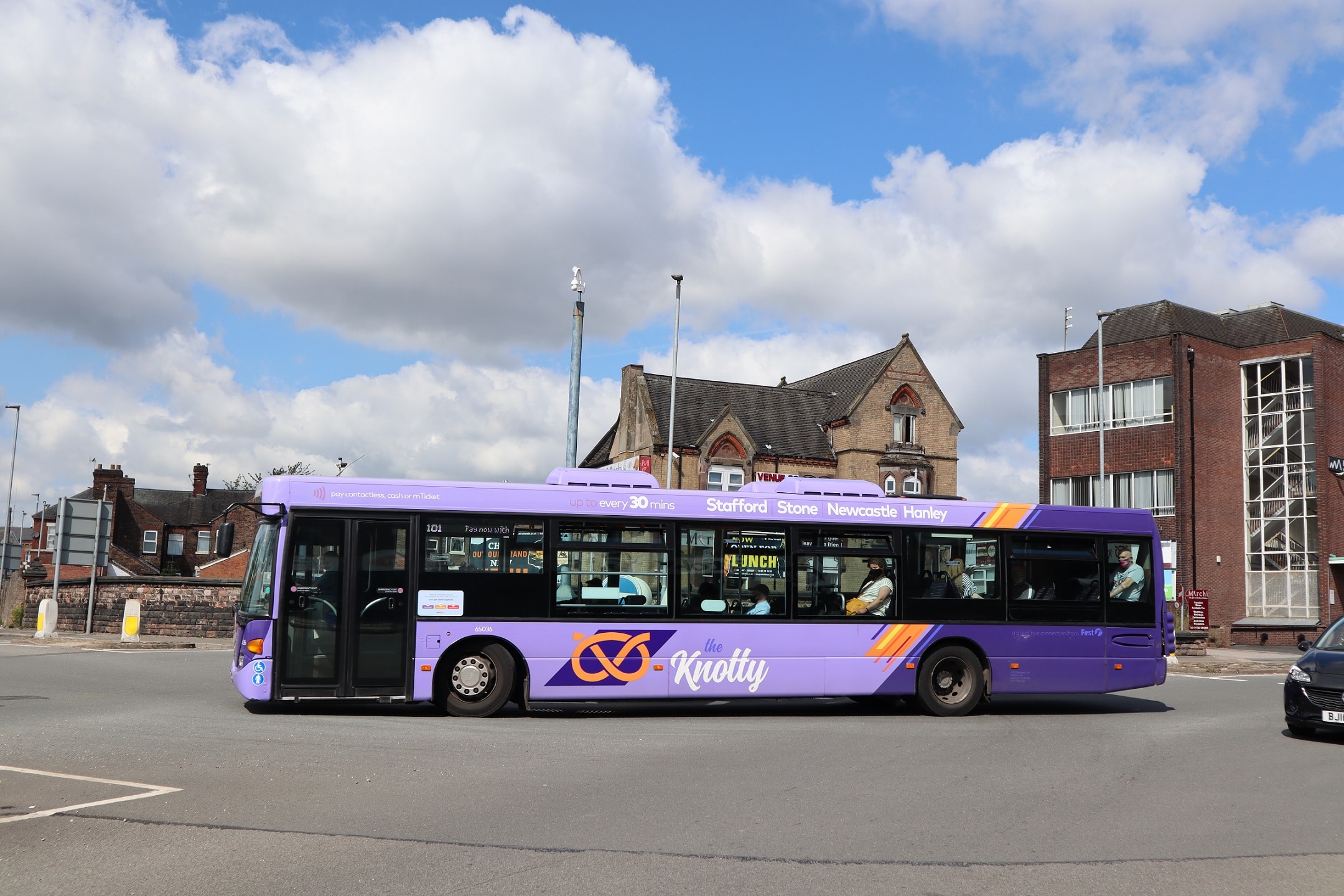 Continuation of ENCTS reimbursement by Staffordshire County Council at 100% of pre-pandemic levels for a further six months from April is contingent on bus operators in the county promoting their services in preparation for the October end of the final package of government revenue support, the local authority (LA) has said.
The Department for Transport recently told LAs in England that its "default expectation" was that they will make concessionary reimbursements at 90% of pre-COVID-19 levels from April but decrease that figure by 5% every other month until it matches actual concessionary ridership.
However, compliance with that, or an alternative policy that is being examined by DfT officials, is not mandatory. LAs may instead thus define their own approach. That has led to concern that an overly rapid reduction in ENCTS reimbursement rates could lead to network reductions despite all local transport authorities in England having published Bus Service Improvement Plans in 2021.
Staffordshire County Council will maintain ENCTS reimbursement at 100% of pre-pandemic levels from April, but it notes that the approach is conditional on operators concerned showing that "they are trying to attract passengers for the future."
Cabinet Member for Highways and Transport David Williams says that the government's recent extension of revenue support beyond the planned early April end date for Bus Recovery Grant is "absolutely essential" for maintaining many routes in Staffordshire presently.
"Our extended cash support is conditional on operators showing how they are trying to build up passenger numbers for when the subsidies end in the autumn. There is a six-month breathing space now for [them] to really promote their services to the communities that they serve."