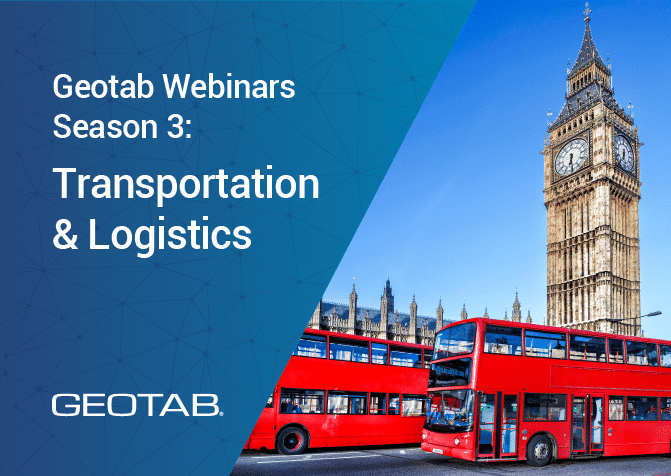 Geotab Transport and Logistics Webinar series will take you through market challenges and how to overcome them with a deep dive into Geotab Tachograph features and how to leverage the ecosystem to focus on the things that matter to your fleet the most.
Today will not be the same as tomorrow, which is why the need for a flexible and agile telematics solution is very important. Investing is not just about tachograph, it's about having the ability to adapt to the growing demands of fleet management.
Full visibility of fleet operations, identification of bottlenecks and the ability to plan ahead of time. These valuable insights allow fleets to make informed decisions for the benefit of day-to-day operations including, productivity, efficiency, safety and compliance.
Geotab's Truck Solution for Europe combines its powerful data collection and management tools with all of the actions required in the PCV sector to be compliant with European regulations. To learn more, make sure you tune in!
What you'll learn:
Geotab Truck solution introduction
Current market challenges
Technical specifications
Hardware and software overview
Plans and pricing
To watch the prerecorded webinar: click here