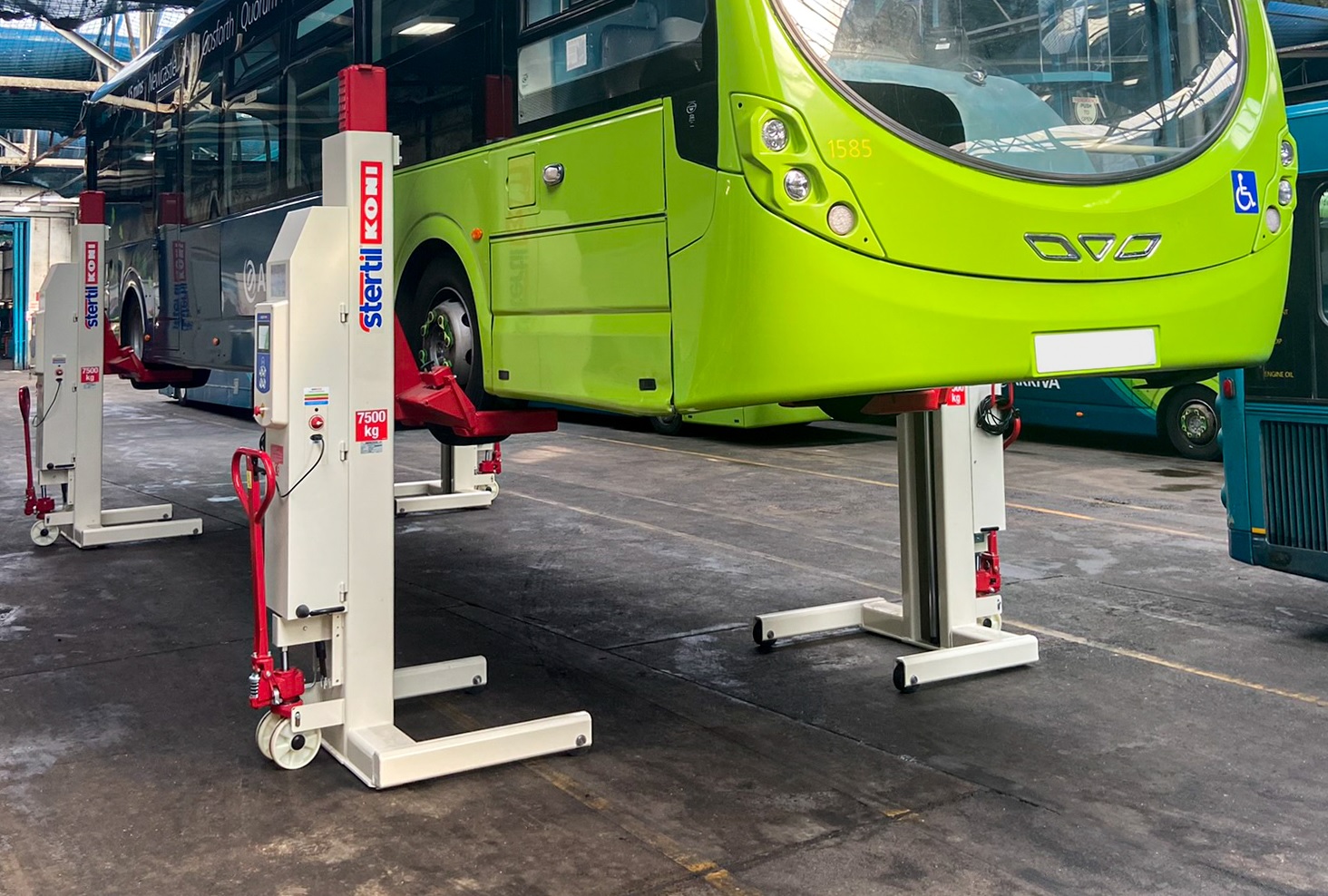 Arriva North East has upgraded its vehicle support function with the purchase of five further sets of Stertil Koni heavy-duty wireless mobile column lifts of type ST1075FWA.
The lifts are in use at the operator's depots in Ashington, Blyth and Newcastle-upon-Tyne. Each set is made up of four wireless mobile columns, and each column has a lifting capacity of 7,500kg.
Incorporated is the Stertil Koni ebright Smart Control System. It allows workshop engineers to operate columns individually, in pairs or in any other combination from any column in the set. The wireless nature of the columns allows them to be positioned in a "totally flexible" manner, the supplier says.
The ebright Smart Control System provides maximum visual information about every lifting operation. It displays how many columns in the set are being used, plus the battery status of each unit. Safety is enhanced by an independent mechanical locking system in every column. It allows technicians to securely lock the lift to prevent its inadvertent lowering.
Stertil Koni says that the long-life, deep-cycle batteries used in the columns "provide optimum performance for at least a week on average before recharging is necessary." Power is used only to raise the vehicle, unlike screw-type lifts. Charging can be undertaken via a 230v single-phase supply.
The manufacturer adds that a lack of cables further improves safety and allows rapid set-up. A unique synchronisation system ensures smooth lifting and lowering even in the event of highly uneven load distribution, and the adjustable width forks mitigate the challenge of lifting vehicles with different tyre widths.