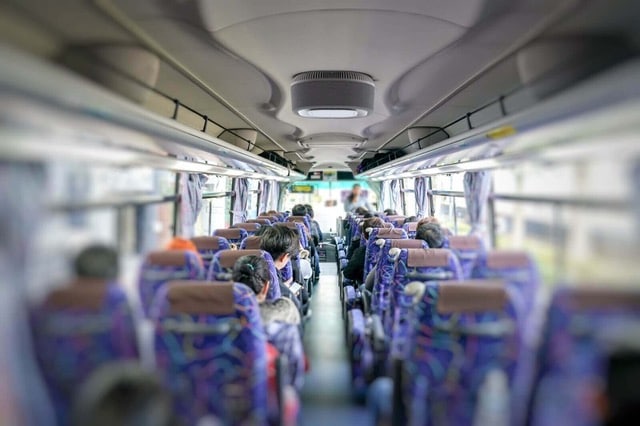 After its spectacular launch success, Aura Air is hoping to become the industry standard for coronavirus COVID-19 protection on UK coaches.
Alfa Travel became the UK's first operator to order the Aura Air filter in July.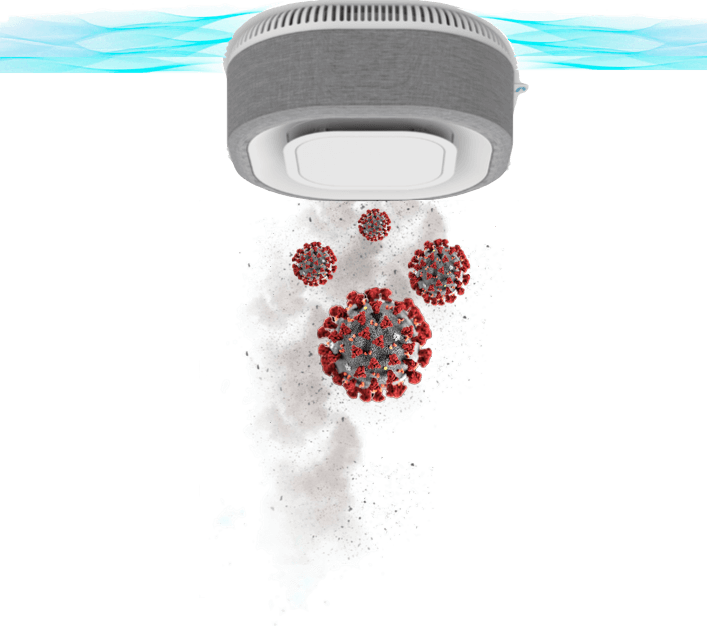 First ever COVID-19 specific Clinical Trials
Aura Air is believed to be the first system to be tested in clinical conditions for its effectiveness against coronavirus COVID-19, yielding a reduction of the virus by 99.96%.

Triple attack on the virus
Aura Air uses two patented technologies in addition to UV-C light to destroy not only coronaviruses but also bacteria and mould, as well as reducing odours.
Capturing viral aerosol droplets
Passengers look beyond whether their coach is super clean. What happens when someone sneezes, coughs, talks loudly or sings, and certain passengers aren't wearing their masks properly – or are wearing a poor-quality mask? Any ultra-lightweight aerosol droplets that contain the coronavirus float freely in the air and will not be stopped by screens.
Self contained and easy to install
Since air conditioning systems are inherently dirty, Aura Air was designed from its inception as a self-contained, easy to install standalone unit. Aura Air achieves fives times the air purification of the entire volume of the coach every hour at full power, which is equivalent to that specified for a private hospital bedroom. The filter only typically needs to be changed every six months and is a simple 30 second job.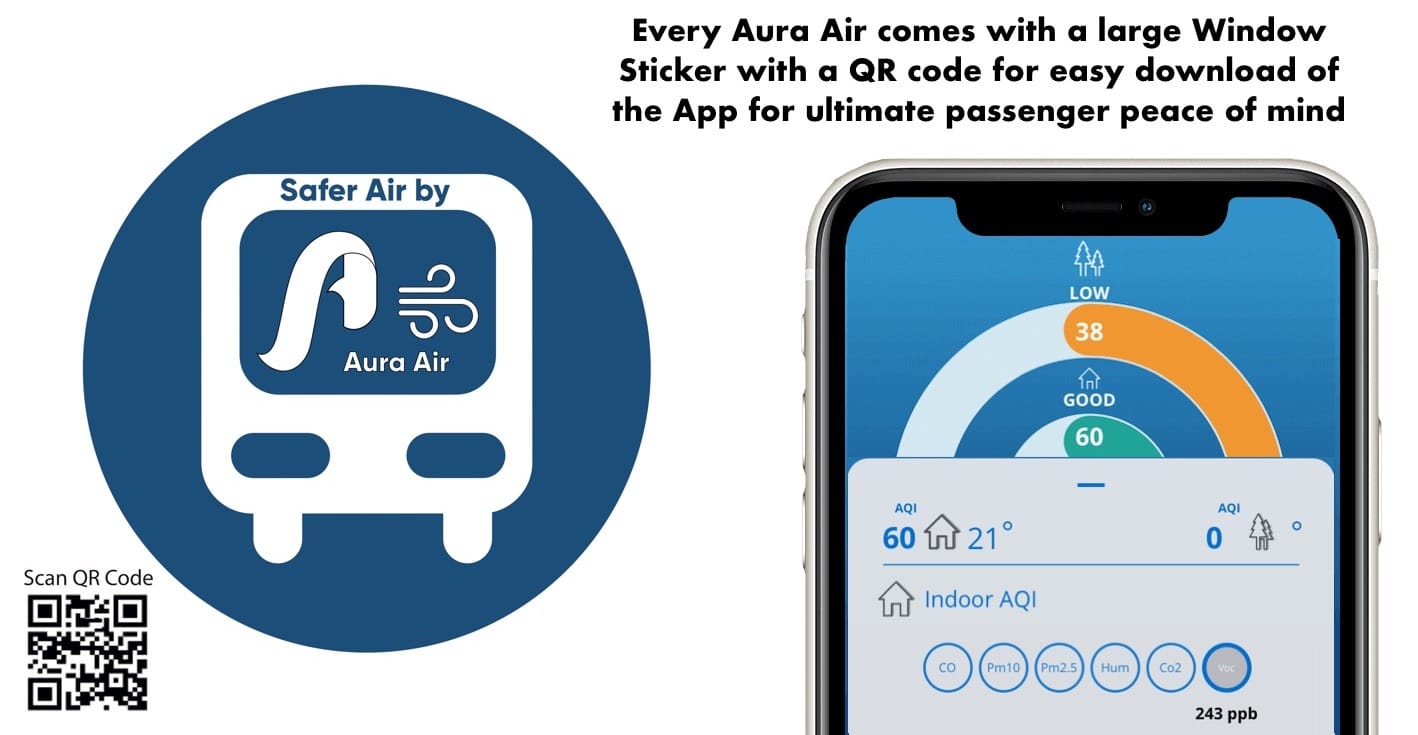 App for peace of mind to both passengers and staff
The free app provides real-time detailed information on the air quality inside each coach. It also measures the levels of particles including aerosol droplets caused by sneezing, coughing or singing, which are known to be carriers of coronavirus COVID-19.
---
---
Get in touch
Visit the Aura Air website, call 020 8420 4234 or email at ron@aura-air.co.uk
Contact Aura Air or schedule a call now.