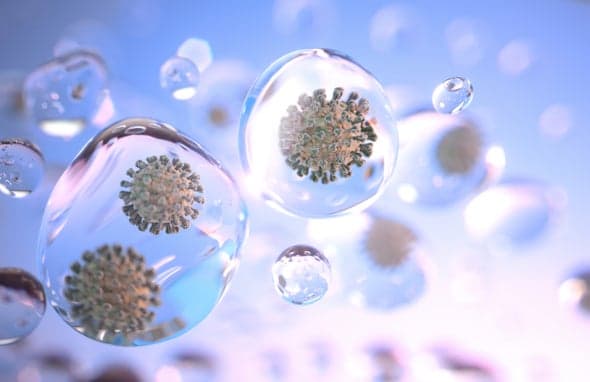 FIRST EVER COVID-19 SPECIFIC CLINICAL TRIALS
Aura Air is the first Filtration, Disinfection and Monitoring system to have undergone COVID-19 Coronavirus-specific Clinical Trials.
Aura Air is much more than just an Air Ioniser or a HEPA Filtration system …
From the early R&D stage, 3 years ago, it was clearly decided NOT to use the existing Air Conditioning system for Filtering or Cleaning the Air due to its inherent dirtiness.
Unlike any other Filter system in the world – it provides a TRIPLE attack on the Coronavirus:
1. A patented HEPA RAY filter with impregnated *Copper and Carbon
* the Copper destroys the virus allowing no viral build up inside the Filter
2. The patented Sterionizer to both destroy viruses and bacteria
3. Traditional UV-C light which is used heavily in Hospitals for destroying viruses and bacteria.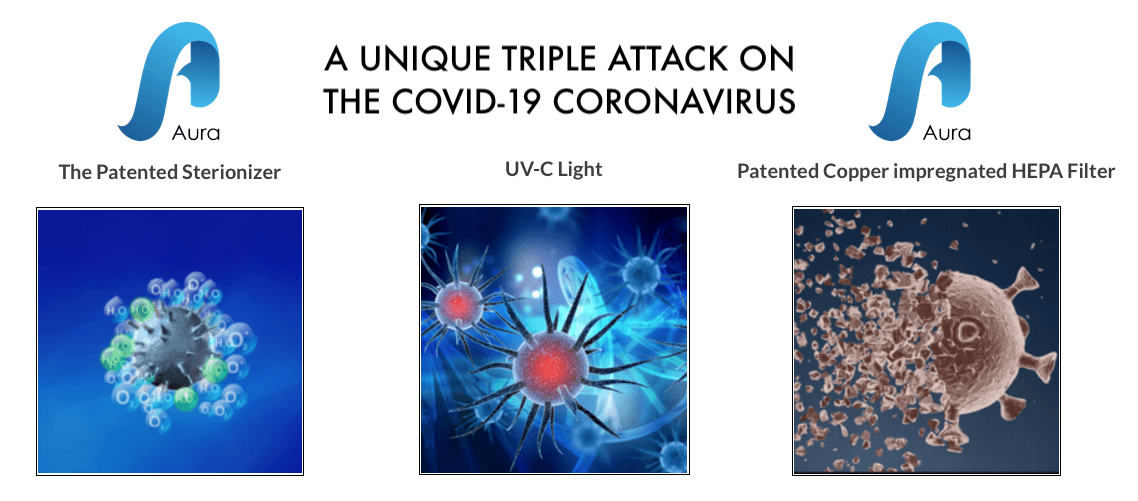 To see the measured performance of Aura Air's unique triple attack on the Virus, download this independent Aura Air White Paper on the Clinical findings of one of the top 10 Hospitals in the World.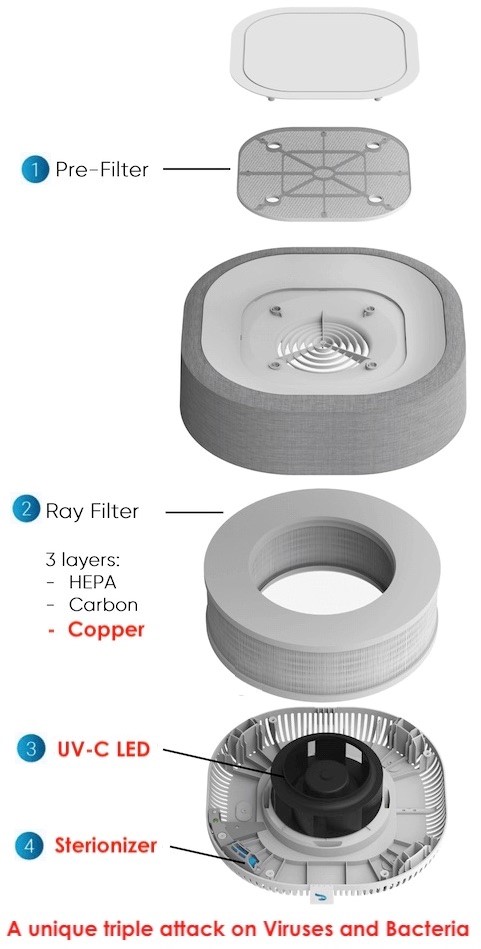 Download the Aura Air White Paper