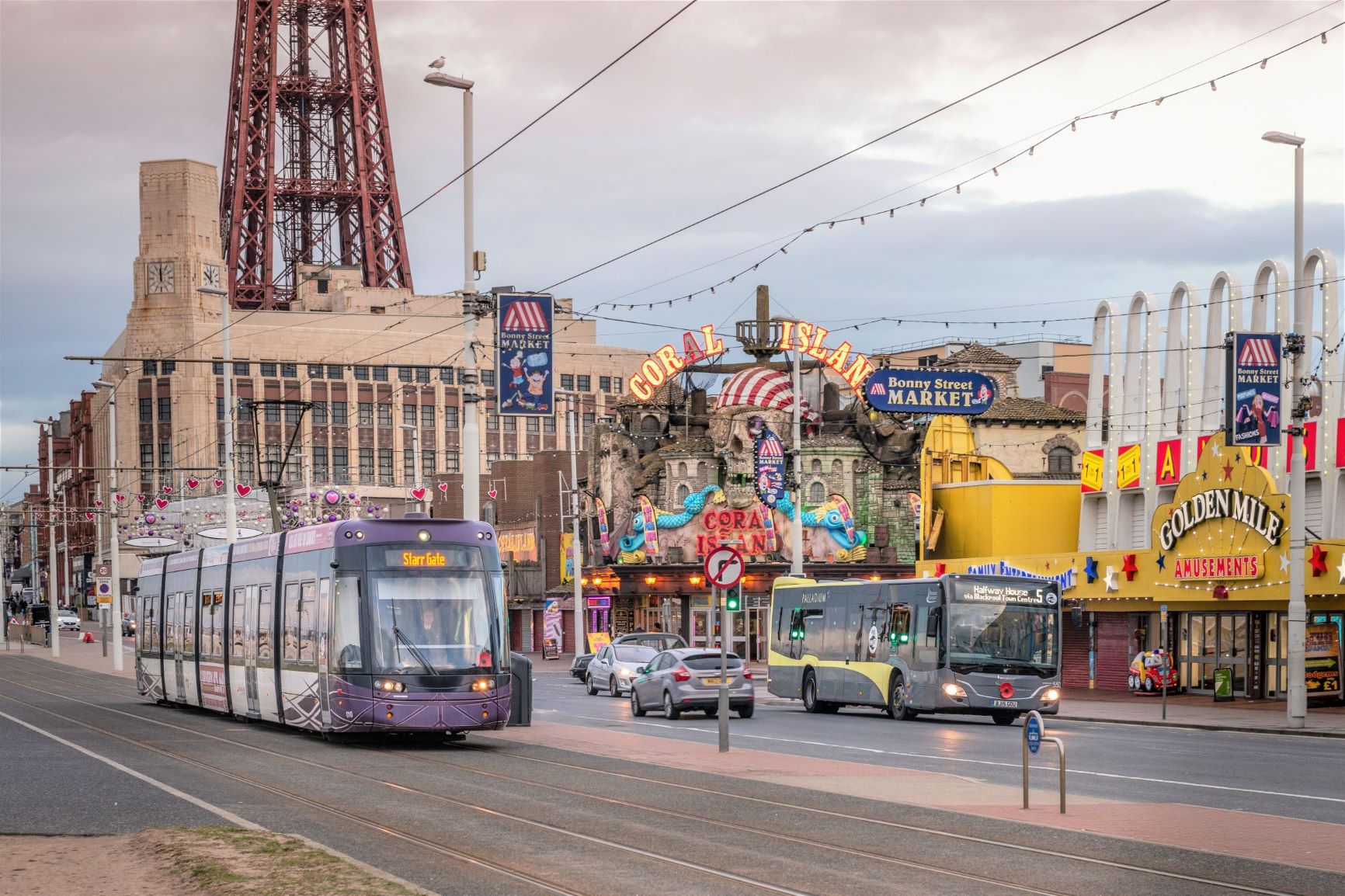 Blackpool Transport has extended its use of Ticketer electronic ticket machines (ETMs) with the deployment of Ticketer Handheld units across its tram fleet. They complement, and offer the same capabilities as, the fixed Ticketer machines used on the municipal operator's buses.
Ticketer worked closely with Blackpool Transport to develop the hand-held product. Those in use accept ITSO cards, contactless bank cards and can scan QR codes. Ticketer says that the Handheld unit is also lightweight and brings a battery life that is sufficient to complete a conductor's shift, reducing disruption to either staff or customers.
Introduction of the new machines resulted in a rapid shift towards contactless payments. Blackpool Transport expects that 70% of all fares paid onboard will utilise contactless by the end of 2022. The data collection benefit of Ticketer products is another positive, the operator says. It adds that the large number of visitors to Fylde also find benefit in contactless transactions.
Comments Managing Director Jane Cole: "Being able to offer contactless payments to our millions of tramway customers is a huge step forward in allowing us to remain innovative and provide the solutions that they want.
"Customers enjoy the increased boarding speed and ease of purchase, and the new machines bring a lot of benefits for our conductors, as well as improving our access to data and insights."
Adds Ticketer Group General Manager UK and International Antonia Carmona: "Following the successful rollout of Ticketer ETMs across Blackpool Transport buses, we are delighted to see how the Ticketer Handhelds are opening new payment options for tram passengers."