Roeville stakes its claim on the future of private hire coach bookings with its flourishing PHCloud cloud-based solution
Representing a pivot towards cloud-based solutions and aligning with the demands of modern coach operators, private hire booking platform PHCloud aims to do for coach hire what its creator Roeville has already achieved in the tours and daytrips space: To redefine expectations and set new benchmarks.
Prompted by industry
PHCloud traces its origins to the turn of the century, when Roeville released two desktop platforms for coach operators: A private hire software system and a tour booking system. PH28 was the private hire desktop platform that existed prior to PHCloud, which itself began life as PH2000 in 2001. Investment in both of those platforms culminated in good growth, but the tour booking system, which rapidly found favour with some of the UK's biggest tour operators, absorbed the majority of the company's focus.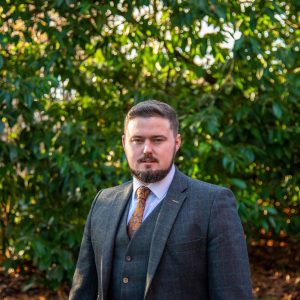 That changed when, in 2015, Roeville customers with their own coach operations expressed a desire to see more variety in the market when it came to private hire booking systems. Those available at the time were often either desktop based, complicated, and cost a considerable amount of money, or were too basic, with gaps in functionality.
"I had seen this myself when I started my own coach company, before joining Roeville," explains Commercial Manager Daniel Caddick (pictured). "The facilities that were available in terms of cloud-based products, or cost and access to small to medium businesses, wasn't fantastic. This is what was picked up by founder John Roe and Operations Director Richard Andrews, and work then began on PHCloud in 2015."
Daniel explains that, from a coaching perspective – a mobile industry where the majority of operators are small to medium and where senior leaders often find themselves behind the wheel – a desktop product simply "doesn't cut it". Three years, from 2015 to 2018, were therefore spent developing the foundations for a mobile PHCloud.
"The availability of a cloud-based system that could do everything that the very best desktop product could do was very much the biggest driving point for PHCloud," Daniel says. "To bring something that was as compelling as the industry leading desktop version in a mobile, cloud-based form."
The second driving force was for the product to be available at a cost that would be attractive to those smaller and medium-sized operators. Being cloud-based means the model works by subscription. The standard (and most taken) package rate of PHCloud is £95 per month, operating on a 30-day rolling contract. That provides a system with a wealth of functionality and features without the traditional set-up cost. "It's accessible to an audience that previously it wouldn't have been, to get that level of feature and functionality," adds Daniel.
Ensuring a desktop experience
The biggest challenge of moving Roeville's platform to the cloud was ensuring that a desktop quality experience was translated to a browser. Roeville had first looked to moving PH28 into a cloud format around a decade before PHCloud, but it was only in 2015 that emerging technologies came to market to accomodate that move.
"It's not easy," Daniel says. "You're afforded a lot of benefits with a desktop-based product – multiple windows open at the same time, running on dedicated resources. There are a lot of challenges around browser-based applications."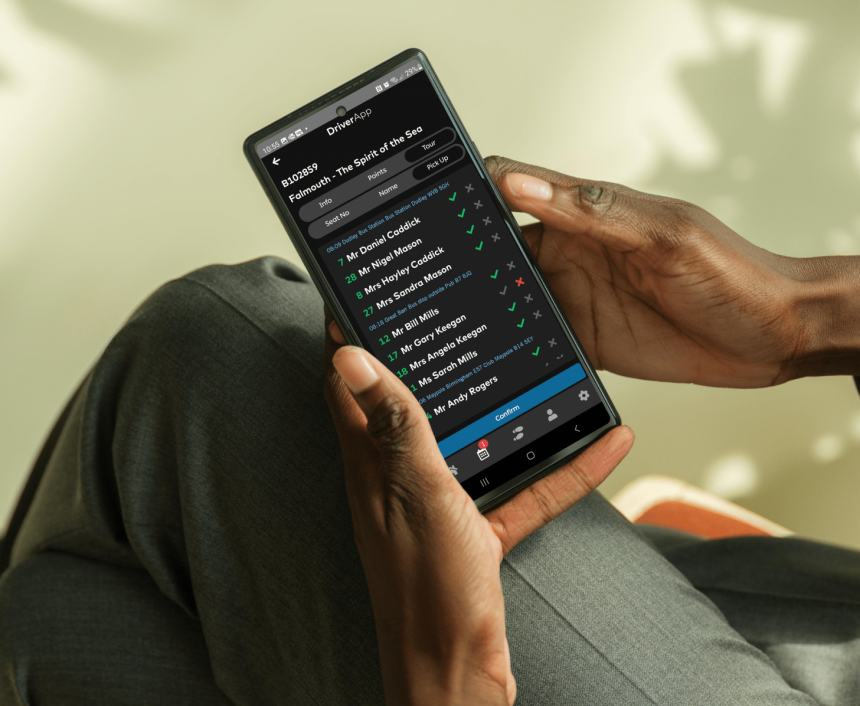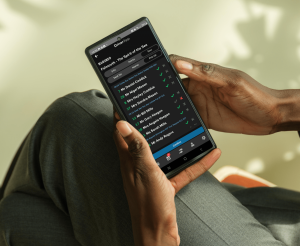 PHCloud has onboarded approximately 200 operators since it went live in 2018, with under 3,000 users. That includes some well-known, "substantial" operators. Growth up to this point has been organic.
As PHCloud has developed from its initial release, Roeville has spoken consistently to its customers for feedback. "It's not enough to just have a cloud-based system. It's not just enough to have all these features. It needs to be a complete package for which we are getting feedback that says this does the job at a better price and a better standard than anything else that's available. That message has been coming back clearer this year than at any stage on the development process to this point."
A major partner to recently migrate to PHCloud is Paul Winson Coaches. Directors Matthew and Anthony Winson reveal the business has been partnered to Roeville since February 2003, first with the PH28 system, and say PHCloud has now allowed their admin team to run at peak efficiency.
"From quotation to booking to invoicing, all aspects are swift and well organised," they add. "This in turn passes through to the driver using the drivers' app, which has been very well received by our staff with its user-friendly feel. This has improved how the drivers gain their day-to-day information about home-to-school transport, private hire and tour information.
Since moving over to PHCloud, the team at Roeville have been incredibly helpful and have always had the answer to any question, guiding us on how we can best use the system to incorporate our individual and high expectations, as required to give our customers the very best experience from quotation all the way through to the driver having all their information at hand on their mobile device."
Future developments
Engagement with customers is driving the development sprint for PHCloud for the latter half of next year. The customer-driven approach underlines Roeville's commitment to targeting operator pain points, and ensures the system evolves in line with the demands of the industry.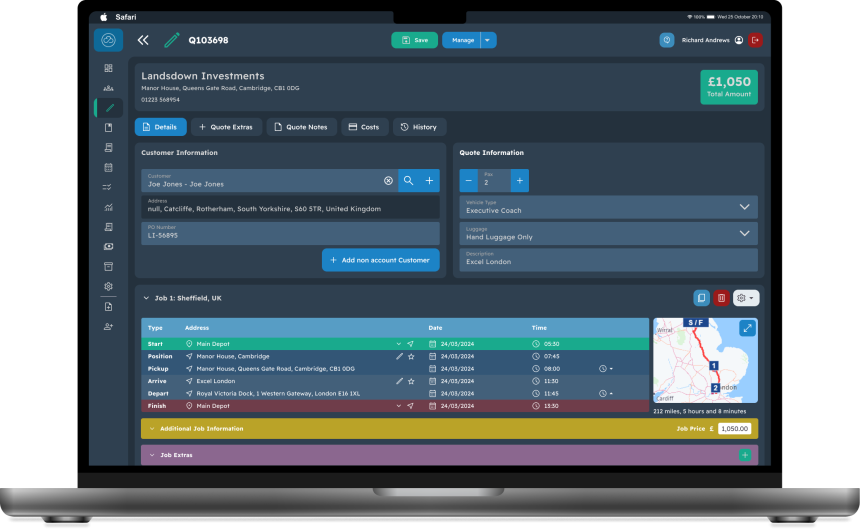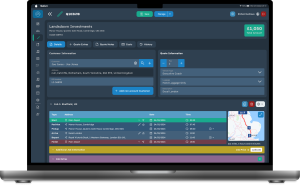 As part of that, an integration between PHCloud and Roeville's forthcoming T4 tour booking system software is already on the horizon. The enhancement will bring real-time data (including real-time passenger lists, seat numbers, pickup details, and more) directly into the hands of tour drivers through the
PHCloud driver's app. The integration will enable drivers to flag passenger attendance at pickup points, feeding this data immediately back to the tours office, enhancing operational efficiency.
Set for an initial release in November, by the first quarter of next year a second stage is anticipated to be rolled out, enabling drivers to provide real-time updates on their arrivals, with the tours system showcasing a live running board and automating delay estimates for vehicles that fall behind schedule.
More solutions to come include integration with other software providers in the compliance, safety and marketing space, and Roeville will begin work on its vehicle maintenance system (VMS) next year. A walk-round check system built into the driver's app lays the foundation work for that and will underpin the VMS.
"This is where we go from creating a better solution at a better cost to doing the unique things that aren't out there at all, and really adding that breadth to PHCloud," Daniel says. "Our key message has always been that people shouldn't settle for less. There are other options out there than the status quo. We fully understand that things in the past have served the industry very well. Now, however, there are alternatives that use the latest, modern technology and are better suited to a coach operator in 2023 and 2024 than what was available 10 years ago."