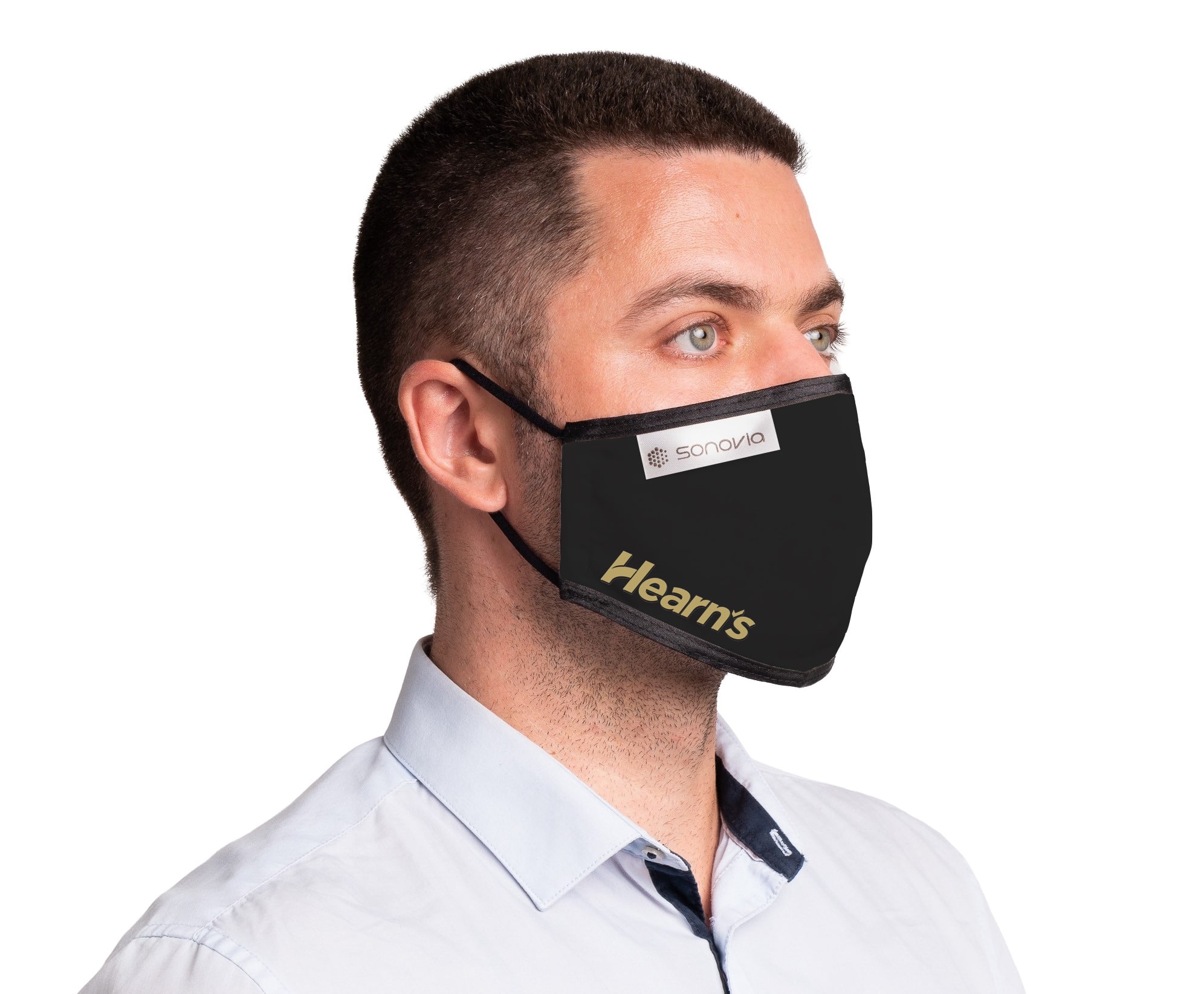 LEARS International has announced two new products aimed at protecting coach and bus operators, their staff and passengers during the coronavirus COVID-19 pandemic.
They include SonoMask, an 'active' mask designed to destroy the coronavirus, and Aura Wi-fi, a wi-fi solution designed to accommodate the Aura-Air purification system and a low-cost wi-fi upgrade for older coaches.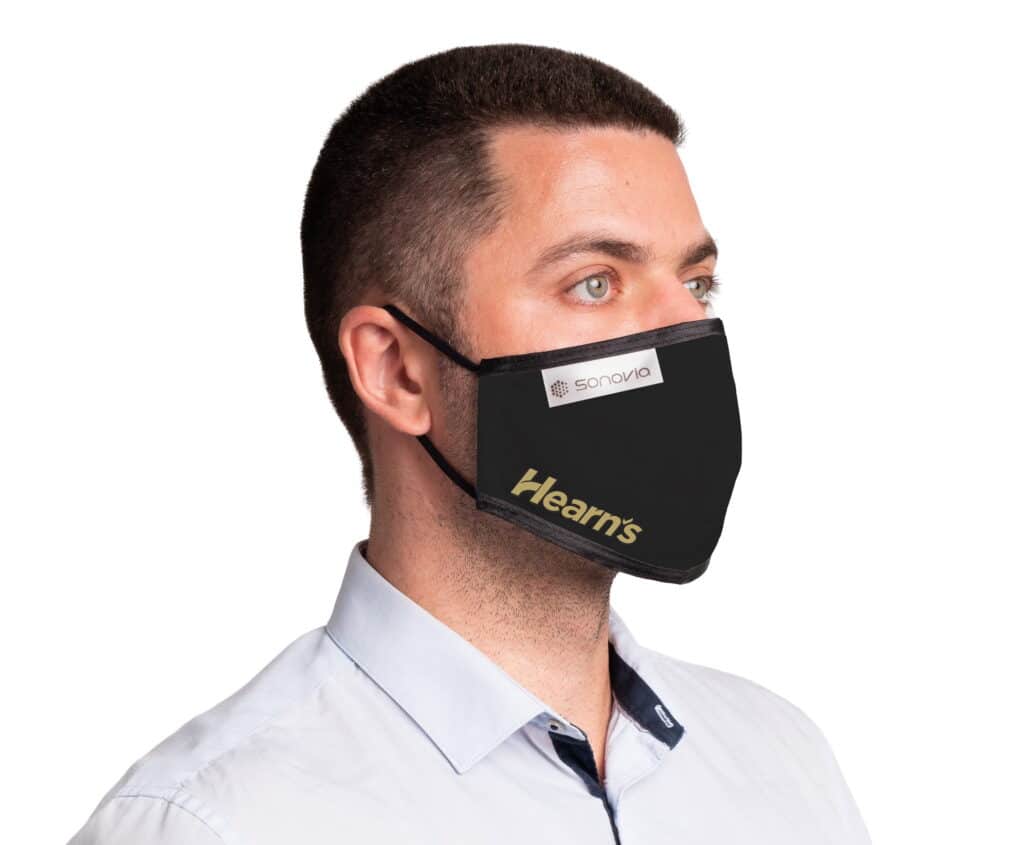 SonoMask: An 'active' face mask to protect staff
Manufacturer Sonovia claims its SonoMask is proven to trap and destroy as much as 99.35% of the coronavirus COVID-19 captured in its fabric, with a 98% particle filtration efficiency.
It uses technology similar to the copper impregnated HEPA filter deployed by the Aura Air system currently used on coaches, though uses zinc oxide in place of copper. It can be washed and reused and offers two-sided protection. The company claims the mask retains its efficacy for 55 washes, according to laboratory tests, and is good for a year of use. This makes it considerably more eco-friendly than disposable masks.
"Sonovia has developed an almost-permanent, ultrasonic, fabric-finishing technology for mechanical impregnation of zinc oxide nano particles into textiles and is bonded into the fabric of the mask," the company says.
Sonovia recommends a washing procedure once per week using warm soapy water to remove the build-up of natural oils on the mask. Handwashing or a gentle a laundry cycle is recommended. Mild detergent may be used and the mask should be left to air dry until the next use. Sonovia advises not to use bleach, softeners or machine drying.
Hearn's Coaches is believed to be the first UK operator to commit to the new Sonovia mask technology, having ordered 100 masks. Masks are customisable and priced favourably when bought in bulk.
Jamie Thacker, Director of Hearn's Coaches, says: "We are looking forward to working with LEARS International while we strive to ensure the absolute safest conditions for our drivers and customers.
"After stringent research into the various options available, we are satisfied that the Sonovia mask is the best solution for our operation and it will be a welcome addition to the systems we are putting in place to ensure maximum levels of protection for all involved."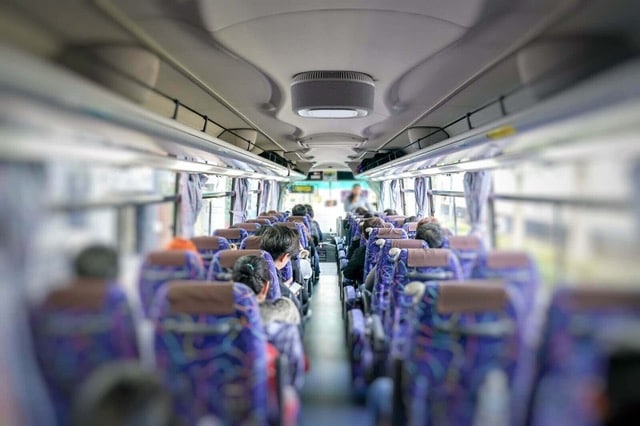 To help operators make the most of its filtration system, LEARS International is offering a wi-fi solution using Virtual SIM technology for coaches. It also enables coach operators to offer a full, in-coach wi-fi service to its customers, without installation costs. It is not tied to any coach and can be moved to another vehicle when required.
'Aura wi-fi' is a compact, portable, USB chargeable, 4G unit that avoids the necessity of being locked into a 4G provider. For a monthly price, it includes the rental cost of the hardware and logo customisation on the unit's display.
On-board wi-fi allows for real-time monitoring and feedback of the air quality on each vehicle through the Aura Air unit. This data can then be viewed by passengers with smart phones and monitored from the operator's back office.
Using Virtual SIM technology means the system can switch service providers to suit a reception area. This facility extends to switching providers outside of the UK. The service is priced at £38 per month plus VAT for unlimited data.
See the Aura Air white paper for more information on the Aura Air system.
More information about Aura Air