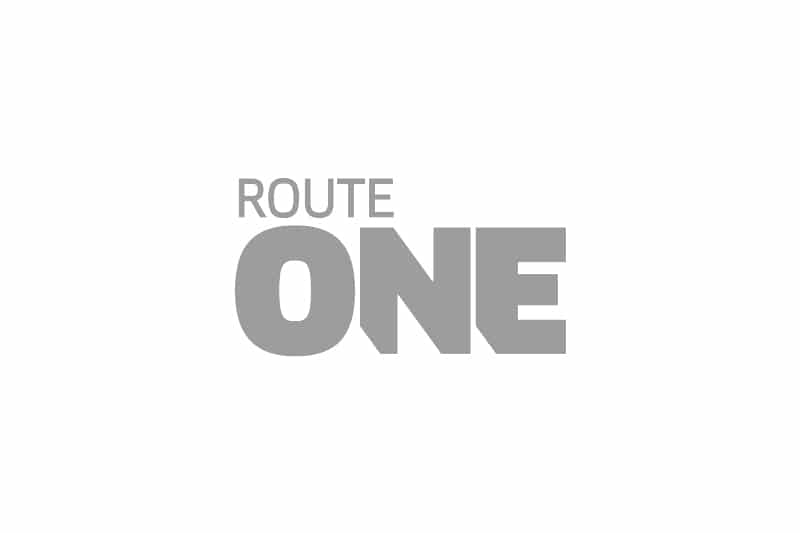 Pelican bus & Coach reckons the Yutong TC12 is the best value 12m at its price point. We put it to the test
There is no shortage of two-axle 12m coaches that seat up to 53, or 51 with a toilet. But if you are looking at a retail price of £205,000 your options are rather limited.
And, if you still want 'all the mod cons' – or what some operators might call 'luxury spec' – then Yutong importer, Pelican Bus & Coach Sales Manager Bob Elliott says that the TC12 "offers the best-value 12m DAF-powered coach on the road for the specification."
To find out, we took a close look at an example currently available from stock.
Build
Our chosen vehicle is a 51-seater with centre toilet and continental door, plus full leather seats and wood-effect floor. For the same money, you could choose the same layout, but with half leather brown, red or blue, or moquette cloth.
Alternatively, you might want to explore a 53-seater, with no toilet, rear door and finished in half-leather (black or brown are the trim options).
Again, the price is the same.
For this you get a full monocoque structure, with tinted double-glazed windows and an exterior look that is modern. Indeed the exterior is 'friendly' in appearance, while the rear lends itself to operator advertising, thanks to most of the grills being on the vehicle's sides.
Riding on 22.5in Alcoa aluminium rims, shod with Michelin tyres, this aspect is not being skimped on. Indeed, that's not something that you could say about any aspect of this coach.
It's already found favour with plenty of operators, and currently there are around 100 in service across the UK and Ireland.
The list of standard fittings goes on including a Webasto pre-heater, seat-back USB ports at every seat, 240v side-wall mounted sockets at alternate seating positions, a reversing camera, dual zone climate control and pleated full-draw curtains.
The toilet has a flat top, meaning that a servery could easily be fitted if desired.
In practical terms, the diesel filler for the twin-fill 480-litre tank is at the front on both sides, while AdBlue goes in at the rear nearside, reducing the risk of confusion. The washer bottle and batteries are beneath the signalling window.
Passenger access
Use of the kneeling and 'side lean' squat function means that the lowest entrance step is only 26cm from the ground, almost level with a typical low kerb. Then there are three 26cm steps to the gangway.
This is slightly sunken with an 18cm step to the seating positions, and more ramped at the front three rows to assist boarding passengers.
Here the seats are comfortable – thanks to the generous leather trimming – and while legroom is adequate, the rear offside seats behind the continental door offer exceptional legroom and could easily be sold for a premium.
A final step takes you to the rear two rows of seats, while the luggage racks stop short, so that passengers don't bang their heads at these seats.
The seats recline and also have a slide-apart function. Seatback nets can be supplied, but fitted at the operator's discretion. You can choose to store them for a future life.
The courier seat's design means it doesn't intrude into the doorway space; although its strong spring makes it slightly tricky to lower. You need two free hands, one to release the catch, the other to lower the seat. The benefit of this is that passengers who hold onto it and not likely to suddenly find it moves.
The handrail and curved nature of the entrance, with yellow edging to the steps, has the effect of guiding passengers as they board, and as it is free from obstructions, should reduce the possibility of trips.
In front of the courier seat is a deep dashboard fridge, along with a USB port, 12v and 24v sockets.
Passenger comfort
On a very hot day, the air conditioning proved most effective, rapidly lowering the temperature after only a few minutes, so there's no excuse for lengthy idling before picking up passengers.
The heating should be effective, with perimeter radiators at floor level alongside the Webasto roof mounted system.
Seat comfort is very good, and the full-leather seats not only look the part of a luxury coach, but are as comfortable too.
The saloon is quiet, aided by the tinted double-glazed windows.
All climate control functions are via a dash unit that can be left to its own devices once the desired temperature is set, or the driver can more finely control airflow and direction.
There is also a separate driver's climate control system and on one of the hottest days of the year, it also proved very effective.
An Actia entertainment system is fitted along with twin 19in folding screens.
There's also a hands-free driver's microphone linked to the PA.
Driver comfort
The crew will welcome the lockable aircraft style lockers over the nearside and offside passenger seats, while further storage in the cab includes an offside holder for a large bottle, plus space for a work tickets in a large 'bin' below the handbrake.
The driver's seat is in leather as standard regardless of the passenger seats' finish. The electrically adjusted and heated mirrors give a good view, with barely-detectable occasional vibration.
With three mirrors on each arm, covering the main, side and front blind spots, they provide very good visibility for the driver. While, as will most coaches, care needs to be taken at roundabouts with vehicle positioning to ensure an easy view of oncoming traffic, the TC12 is not difficult in this regard.
A two-piece windscreen blind is electrically operated, with a mesh in the upper part so that passengers still have a good forward view.
All dash switches are easily to hand, and among them is one that activates an engine bay fire suppression system – also fitted as standard ahead of the legal changes next year requiring this for all new coaches.
The cab heating and demisting unit is powerful, and via hatches in the dash access to the unit and its pipework is simple.
The system includes a fan located in one of the entrance steps, which is directed towards the door; as a result, the glazing there is kept free from condensation in all conditions.
This is a very useful fitting and should be standard on all coaches.
Outside, the parallel lifting doors reveal the 10m3 of underfloor luggage bay, easily accessed from either side. Happily, they are lightweight in operation, so even the lightest of drivers or couriers will have no difficulty using them. There are also small lockers over the wheel arches, most useful for storing supplies.
Performance
Once in the seat, the steering wheel is easy to adjust and very rapidly a driver will feel at home. A push-button D-N-R-1-2-3 selector is on the right, with the handbrake falling nicely to hand.
A sliding peage window and glazed lower door and both practical and useful, while outside the coach very slightly tapers in its body profile making it a little easier to squeeze through tighter spots than a full flat-sided version.
With its 400bhp, the TC12 accelerates well and there are no issues when needing to gain speed, such as joining a fast road from a sliproad.
Happily, the 1,900Nm torque is delivered across a wide band, from 1,000rpm upwards.
In practical terms, this means that at the limited 62mph, the engine is turning at 1,300rpm, which means the coach is happy to climb hills while holding top gear.
Our test drive took us from Pelican's Castleford-based new coach showroom, along the A1 and then winding through Tadcaster, before heading into York. On the hills it never missed a beat, thanks to the highly-effective EcoLife gearbox, while it happily ramped up the speed where needed.
In all you'd have great difficulty telling the difference in the driving – or indeed passenger – experience between this coach and one that costs much more.
The Wabco brakes are positive, yet it's easy to come to a smooth stop without any snatching. The four-stage stalk-operated retarder slows the coach without drama and can bring it almost to a halt.
The ZF steering gear means that its road manners are excellent, and overall – as you'd expect – it drives as well as any other rear-engined DAF integral.
There's an occasional small amount of steering input needed when at speed, but this is typical of this type of two-axle rear-engined coach and similar to others we have driven.
Indeed, on a day with strong cross-winds, it wasn't easily deflected and presented a highly-competent drive.
Finally, the standard rear-mounted camera is displayed when reverse is selected, or it can be displayed by the touch of a button.
Verdict
This coach is much more than a simple 'box ticker'.
Yes, it does tick many boxes that operators are looking to fill.
Yes, it's a 51/53 seater in 12m; yes it rides and drives well; and yes it's economical on the road with long-term reports of 11-13mpg from real-life operations.
Passengers will like the fact that it's quiet, comfortable and smooth. They will enjoy the creature comforts – especially the seat-back USB and 240v sockets, while operators will welcome the low initial purchase price, two-years unlimited mileage bumper-to-bumper warranty.
From our test drive, it's clear that passengers are attracted by it.
With the kind permission of First York we very briefly paused at a park-and-ride site for a photograph, and the handful of passengers were very keen to come and travel with us.
If nothing else, that speaks volumes about initial reactions from the general public – and for a coach in plain white.
So what's the catch? Well, if there is one, we couldn't find it. Indeed, when you come to sell it, at the moment residuals are holding up well. Our verdict is simple: The Yutong TC12 offers good old fashioned value-for-money without skimping on any creature comforts. Indeed it's to a higher spec than you'd expect when looking solely at price. Therefore, when it comes to 'best value', that's one huge great big tick.
And, we understand that currently there are 'summer special' deals to be had on the seven coaches currently in stock. That makes it even more tempting than ever.
Facts and figures
Fuel economy: 11-13mpg overall
Acceleration 0-30mph: 8.9 secs; 0-50mph: 17.9 secs
Noise (at 50mph/80k/h) front: 61; middle: 62; rear: 62
Vehicle: Yutong TC12
Retail price: £205,000
Length: 12.2
Height: 3.8m
Width: 2.55m
Wheelbase: 6150MM
Engine: 10.8-litre 6-cylinder DAF MX-11
Power: 291kW (400bhp) @ 1,450rpm
Torque: 1,900Nm (@ 1,000rpm)
Emissions: Euro 6, using SCR and EGR
Gearbox: ZF EcoLife six-speed automatic
Brakes: Discs all round, with retarder
GVW: 18,000KGS
UVW: 14,270kg
Tyres: MICHELIN 295/80 R22.5