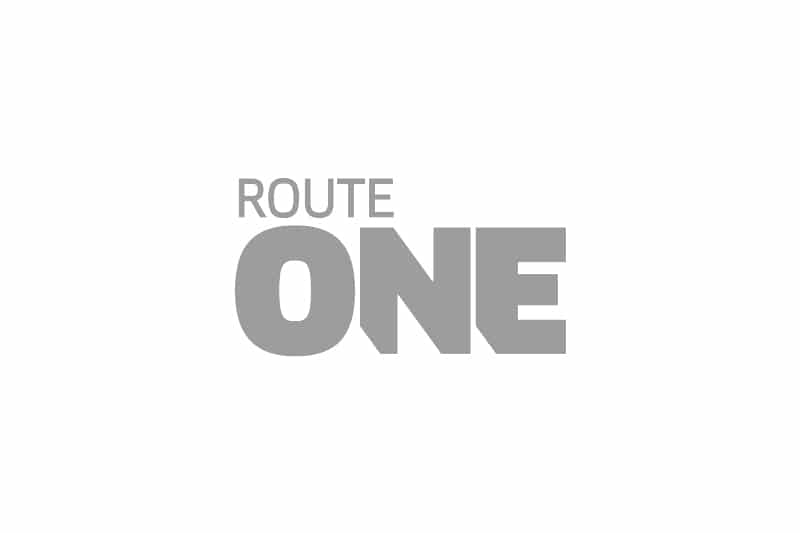 The double-decker bus market gained another addition recently in the Ensign Excellence. It promises high capacity and a custom-made design. But what does it drive like? We find out and put it to the test
The industry's requirement for custom-built double-decker buses is modest, but that hasn't prevented dealer and operator Ensignbus from importing two such models. Produced in China by Australian builder BCI, they can be built exactly to buyers' specifications.
The first – the tri-axle Enterprise – arrived last year, and more recently it has been joined by the two-axle Excellence. They are visually and mechanically similar.
Ensignbus has a number of both types in its own fleet. While the 98-seat Enterprise is the only bus of its kind available in the UK, why stick with BCI in the two-axle market?
"We wanted a minimum of 78 seats within a length of 10.8m on our Thurrock network," says Chairman Peter Newman. "We need high capacity but longer buses are not suitable, because on some routes they will not fit.
"Additionally, we didn't want a straight staircase. The Excellences have been designed to suit our needs for service and rail replacement work. They could have 80 seats with a smaller wheelchair bay and still comply with PSVAR."
The initial batch of Excellences is made up of 12 buses. 10 are in Ensign's blue livery and are for service work, while one is in a green-based scheme and has seatbelts for use on private hire and as a demonstrator. One is for a customer.
Although the buses arrive from China largely complete, final finishing is undertaken at Ensign's Purfleet premises. Here they are also receive individual approval and – if required – are issued with a PSVAR certificate. Peter kindly made one available for a routeone test drive last week.
Build
Although the Excellence is assembled in China, most of its mechanical components are sourced in Europe. The six-cylinder, 250bhp Cummins ISB6.7 engine is built at Darlington and the EcoLife gearbox and axles come from ZF.
The engine and gearbox are mounted in-line, and they sit slightly to the nearside. To the right of them are the exhaust and the offside radiator.
A very sturdy chassis has been comprehensively treated with anti-corrosion protection, but Peter explains that later models will be built of stainless steel.
Substantial chassis protection is mounted at both the front and the rear and ground clearance beneath the engine is excellent.
The fuel filler is located ahead of the offside rear wheel, and the ad-blue tank is immediately behind it.
No lower-deck rear window is fitted to any of the first 12 Excellences, and for good reason. Air-conditioning is an option, and Ensign has specified the buses to be retrofit-capable.
As a result, apparatus is already present above the engine bay to allow for that, as is ducting within both saloons. If air-conditioning is not on the agenda for future buyers, a window can be fitted instead.
The Excellence comes in at 10.88m long, 4.25m high and 2.50m wide. It weighs 12,500kg unladen, although there is considerable scope to reduce that in buses built to order. 51 seats are on the upper deck and 27 downstairs, with space for five standees.
Passenger access
The initial batch is made up of one-door models although a dual-door variant is available. A mid-mounted offside emergency exit is fitted, along with two glazed roof hatches and a number of windows marked as exits.
Handrail arrangements are good on both decks, as they are on the staircase. The latter is to Ensign's specifications and has nine steps in total, split into three differently-facing 'flights': Two up from the lower deck floor, five facing forwards, and then two more into the upper gangway.
Numerous upright handholds are present in both saloons with a bell push on each, while aisle seats have a coach-style grab handle at the upper top corner.
The first step on the lower deck is encountered sooner than it would be on comparable buses, and the arrangement over the rear axle is more cluttered than on other models, with a floor level that varies depending on the location.
Headroom on the lower deck at well over 6ft is excellent. Predictably, the upper saloon is not as expansive, but it is the equal of any other double-decker bus.
The nearside wheelchair bay has three tip-up seats within it. A large hinged bar rotates and lowers next to the wheelchair user when they are present, but its attachment mechanism is rather stiff; it requires a reasonable amount of force if it is to move.
Passenger comfort
The test bus' seats are not to the same design as those used in the tri-axle Enterprise.
The angle of the backrest is less pronounced and they lack three-point belts, although Ensign has specified them as being suitable for retrofit. Belted seats are also available from the factory, as fitted to the demonstrator.
All except the tip-up seats are high-backed, and Ensign has also specified USB charging points at each pair. Peter adds that seats from mainstream European manufacturers will also be available.
Legroom is good enough and visibility through the deep windows is fine. Additionally, a large number of hoppers are fitted, and they have an excellent effect at higher speeds.
The test was undertaken in last week's temperatures of around 33oc, and on the A13 dual-carriageway both saloons were comfortable.
Each deck has an office-style polished metal bin, while driveline noise is minimal even at higher speeds. Notably, axle whine is non-existent and the general ride quality is very good, although a squeak came from the rear of the upper deck on poor road surfaces.
Perimeter radiators on each side of both saloons promise to give excellent heating capacity in cold weather; they are even present between both sets of back-to-back seats on the lower deck over the rear axle.
Driver comfort
The Excellence has an expansive cab. The seat is a coach-style example with a high back and air suspension, while behind it is lots of room for a bag.
There is also space on both sides and a net is on the right to hold a running board. Dual USB charging points are fitted along with a drink holder.
Cab air-conditioning is not fitted to the initial batch of Excellences, but a fan is above the windscreen along with a large signalling window.
The latter arrangement is good; the B-pillar is very far back, and the resulting long window means that over-the-shoulder observation is easy.
Visibility through the large external mirrors is equally good, while the BCI range's trademark small nearside kerb window allows the driver to keep an eye on any children than may be in the blind spot there.
The internal mirror in the first buses is large, and it may benefit from being replaced by a smaller example. The manual sunblind is much wider than is typical in a bus, which will be appreciated by drivers.
The dash binnacle is simple and easy to understand. Buttons and switches are all located beneath the signalling window and they are easy enough to comprehend.
Adjustment of the steering wheel is achieved by loosening rotary controls on each side of the column. The door control is a single button, while ignition is via a master switch and a start button.
Performance
The first thing to note on the initial buses is that they have two performance modes, and the driver can switch between them via a dash control.
One is for economy and the other gives maximum power, and the difference in gearshift points is noticeable; in the former, the engine rarely strays past 1,500rpm, but in the latter it is taken to around 2,000rpm if the accelerator is fully depressed.
On urban work, it is unlikely that power mode will be required. It proved worthwhile when climbing out of Grays, but the EcoLife is intelligent enough to delay upshifts in such a situation regardless of shift strategy.
Where the power mode is useful is on higher-speed roads. Despite the modest 250bhp output, performance up to 50mph is little removed from that of a coach, and on flat ground at least, the bus will have little problem maintaining a coach's rate of progress.
Although the Excellence lacks the outright power of its tri-axle brother, it does well on dual-carriageways. On the A13, it proved capable of sustained 60mph cruising, and – like the Enterprise – it held the road better than may be expected of a bus in its class.
Drivers will need to be aware of the mirrors, which extend some way from the body. That is made particularly important by the steering lock, which leaves little in reserve for a tricky situation, as demonstrated in Lakeside bus station.
Apart from that minor aspect, the Excellence is otherwise a highly-competent bus to drive. It behaves well and the Cummins engine and EcoLife gearbox give a keen drivetrain.
Verdict
Is the Excellence likely to challenge mainstream double-deckers for volume orders in the long term? No, but as Peter explains, it has not been conceived to do that.
Instead, it has come about as an alternative to them for buyers who require a bus that is made exactly to their requirements.
Specifications can encompass anything able to be done legally on the inside, and there is also potential to alter elements of the driveline. It's unlikely that the latter would be desirable, he adds, as the Cummins/ZF in-line option performs well, but the ability is there.
Ensign has chosen 78 seats on its Excellences for service work, and besides the 80 that are possible while retaining PSVAR compliance, the model can also be built in a maximum capacity layout that sacrifices accessibility for use on closed-door services.
"Like the Enterprise, the Excellence is built in China, but it is produced to Western standards. The standard of construction would make it too expensive for the Chinese market," says Peter.
"The T-drive arrangement is very useful; it simplifies things, it saves fuel, and it makes both sides of the engine easily accessible."
Early fuel consumption figures look positive. Although the buses only entered service recently, the seatbelt-equipped demonstrator has worked hard on private hire work for four weeks, returning 9mpg. Based on experience with the Enterprise, that average will increase over time.
So what of the Excellence? Ensign is committed to supporting it with parts held at Purfleet, while proprietary units come with the same warranty as they would in any other model.
It drives well, is pleasant to ride on and has a distinctive appearance. Coupled with the approach to customisation, the Excellence should hold its own in the market that Ensign has identified for it.