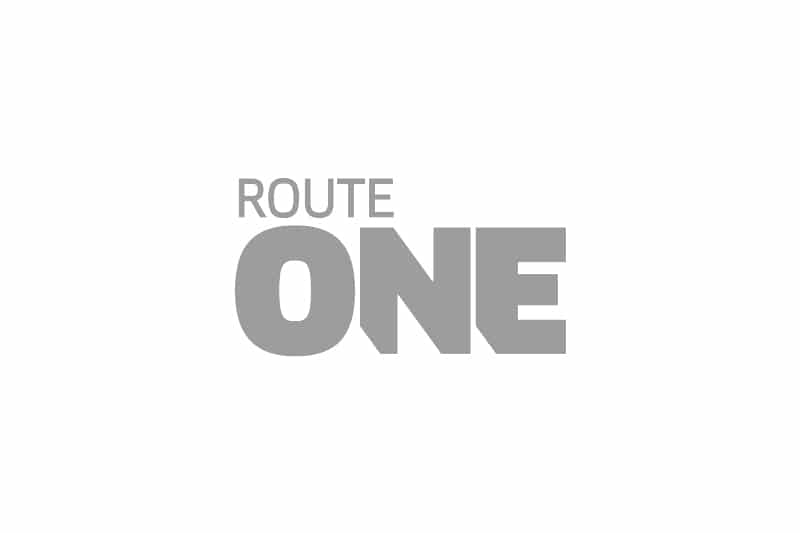 Competition in the electric bus market is keen already, and it is only going to get keener in the future. Yutong has high hopes for its E12, which it says has an advanced control package for low energy use
Currently there is a spark in the electric bus sector, and at its heavyweight end much of the running is being made by Chinese manufacturers.
One of the two currently active in the UK is Yutong, and an E12 in Arriva livery caused quite a stir on importer Pelican Bus and Coach's stand at Euro Bus Expo.
The bus is almost a proof-of-concept vehicle, says Pelican MD Richard Crump. Some of its extras may not be needed in production models, but they are fitted to allow type approval and to gauge opinion.
"Interest has already come from a number of parties. We accept that these are preliminary enquiries, but the E12's journey to becoming a part of the UK bus scene is still in its infancy.
"We believe that the price of an electric bus needs to come below £250,000 for it to become viable on a commercial basis. One of Yutong's priorities is to find ways of removing cost from the E12 without compromising quality."
Battery development will contribute to cost reductions. The E12 demonstrator has 295kW/h of energy storage, although 320kW/h will be available.
As batteries' energy density increases – and Yutong promises that it will – there will be two options: Retain the same battery volume and extend the range, or maintain the existing range while reducing battery size and cost.
The Arriva bus uses approximately 1kW/h of energy per kilometre without air-conditioning or heating. That increases to 1.4kW/h per kilometre when heating or cooling is required, and Yutong has calculated that average yearly consumption lies exactly between the two.
With the bus awaiting dispatch to Arriva Merseyside, Richard and Sales Manager Bob Elliot made it available for a routeone Test Drive.
Build
The E12 is 12.1m long and it is a heavyweight, tipping the scales at around 13.4t unladen.
Addressing mass is another of Yutong's priorities, but the manufacturer says that its advanced control methods keep energy consumption low.
A single motor delivers power, and it is encapsulated to prevent salt and spray ingress. It sits on four springs and is water-cooled; naturally, when working hard it gets hot, but no more so than a diesel engine would, according to the dash reading.
16 battery packs are fitted, with nine on the roof and seven in the 'engine bay'. All have diagnostics and each contains six batteries. Packs are heated to mitigate the effects of cold weather.
All auxiliaries including power steering and the fan on the motor's radiator are electrically-powered. The air compressor runs for 10 minutes on start-up to ensure that its oil is warm.
The charging point is at the rear offside and the control unit prevents the bus from moving while it is connected. ZF axles are used, and the front suspension is independent.
Passenger access
Yutong's own doors are fitted. Ventura's are available an alternative, but Richard reports that Arriva is happy with the former. When stowed, the manually-operated ramp is picked out in yellow.
The floor is flat to behind the rear axle, although seats from the central emergency door onwards are pedestal-mounted.
Although two steps are required to reach the back row, there is still over 6ft of headroom there.
Forward-facing seats over front wheels are reached via two steps; one is substantially deeper than the other, and like all steps on the test bus, they are edged in a combination of dark grey and polished metal.
The rear-facing seat over the offside front wheel requires one step to reach.
A nearside wheelchair bay is fitted and – sensibly in view of recent developments – its primary use is marked on the floor by a pictogram.
Two tip-up seats are within this bay, but a third could be added easily. Yutong can also accommodate a further wheelchair or buggy bay on the offside.
Polished metal vertical handrails are fitted and each seat has a horizontal handhold at the top. The E12 demonstrator contains no fewer than 21 bell pushes – surely a record for a single-decker. All are aisle-facing.
Passenger comfort
Seats are Yutong's own. There are 37 of them including tip-ups. While they look relatively basic, the amount of padding fitted is reasonable and they are no less comfortable than any others used in the city bus segment. All have USB charging points adjacent.
Bob explains that, like much of the E12's other internal fittings, seating can be tailored for UK buyers.
"We know that many operators have their own interior specification. Yutong will build buses how the buyer requires and to bespoke internal layouts."
Air-conditioning is fitted to the test bus. While this may be considered an extravagance by UK standards, Richard points out that it is a more efficient way of heating a bus than resistance heater radiators; cooling, he says, is a by-product. Alternatively, a diesel-fired water heater is available.
Double-glazing is fitted to the demonstrator, but single-pane glass can be substituted. The glass is heavily tinted, but not obtrusively so from the inside.
10 opening hoppers are present, although this is for type approval purposes and fewer can be specified.
A glazed roof hatch is near the rear and it greatly enhances the amount of natural light admitted there.
The saloon is quiet, as would be expected of an electric bus. However, a number of body rattles and squeaks made themselves known on poorer roads surrounding Pelican's Castleford base.
Driver comfort
The Yutong's driver is cossetted by bus standards and the Chinese manufacturer has taken an approach similar to that in its popular coach range.
Whether such luxury is necessary in a bus is open to question, and some of the fitments will likely be deleted by UK buyers keen to remove items that are prone to damage or not required, such as an FM radio and a digital tachograph.
Complementing these niceties are all of the essentials, including kneeling front suspension, a ferry lift, and easily-understood controls.
The E12's full colour dash is very clear. It provides the driver with all the information they need, although it is arguable that the motor tachometer is unnecessary.
Various readings concerning charge, energy consumption and regeneration levels are important in encouraging efficient driving, however.
The small steering wheel adjusts in tandem with the dash. The extent of movement could be better, particularly for taller drivers, although they will appreciate the electrically adjusted and heated mirrors, which are large.
The cab seat has a lot in common with a coach's. It is an air-suspended Isringhausen model, and besides the full range of adjustment, is high-backed and heated.
Cab air-conditioning is fitted, and it is governed via a small panel to the driver's right. Storage in the cab is good, while 21st Century's Connected Bus system is accessed via a screen above the driver's line of sight and to the right.
It provides a huge amount of information, and also a feed from each of the E12's many CCTV cameras.
An electrically-operated one-piece sunblind is fitted along with a cigarette-style charger. Room around the pedals is very good, and the driving position is commanding.
Performance
Drive in the E12 is selected via standard push buttons. Take-off is not blindingly fast as in some earlier buses with an electric motor, but it is more than ample and is smooth; in particular, the lack of gearshift points improves passengers' experience.
Indicator repeater chimes are loud, which may dissuade drivers from using them unless when absolutely necessary.
This is the only noise of note in the cab, because the electric motor is as good as undetectable throughout the bus even at high speed and under full load.
The driving experience is excellent, and it at least equals that of any other electric bus tested by routeone.
One characteristic of the Yutong is that when its accelerator is released, regeneration engages only very passively, and the effect is similar to lifting the throttle in a diesel bus.
This requires the driver to take care with braking if the maximum amount of energy is to be recuperated.
When the brake pedal is initially depressed, regeneration is immediate. It allows the bus to be brought almost to a complete stop from high speed in a controlled and smooth manner. However, if the driver is more gung-ho, it is likely that the friction brakes will do most of the work, potentially putting a dent in the E12's range.
Manoeuvrability of the bus is good, and its set-back A-pillars allow a good view to the front. As is the case with Yutong's coaches, the handbrake lever requires the collar to be lifted when it is applied.
Verdict
Pelican is confident in the E12; were it not, says Richard, it wouldn't have brought the first right-hand drive example here, and it is already making plans for a 10.8m version to arrive before the end of 2017.
This bullishness is understandable. While the body would benefit from refinement in a handful of areas, Yutong's electric driveline is excellent: It is smooth and highly refined, and claimed low energy consumption means that the bus is fit for a full day's work with charge to spare.
Richard and Bob point out that the above hasn't happened by accident.
Yutong has already built over 50,000 electric buses, and one vehicle in five turned out by its Zhengzhou factories is an EV.
"Tens of thousands of buses are in service with the same driveline as the UK demonstrator," says Richard. "It is established and it works."
What is certain is that in the three years that it has been active in the PCV market, Pelican has built an enviable reputation for service.
Richard promises that will continue when – not if – the E12 becomes established. Couple that to a strong product, and in Yutong a manufacturer that is quick to learn, and it could be on to a winner.