The scale of variation in the approach taken by local authorities (LAs) to payments for suspended home-to-school contracts has been exposed by research undertaken by routeone. It shows that while many English and Scottish LAs have maintained 100% reimbursement, others have not.
Separately, the Welsh Government issued guidance stating that payments for non-operational home-to-school contracts should continue at 75% of their value. Nevertheless, at least one Welsh LA is paying more than that.
It may be questioned by those unfamiliar with the industry why any payment is due for work that is not being undertaken, let alone at 100% of its value.
However, when the loss of other income streams is considered, a failure to maintain reimbursement would potentially place the businesses concerned in jeopardy. That would in turn invoke uncertainty over how services would be delivered when schools fully reopen. One operator has even claimed that an LA it works for is contractually obliged to continue payments in full.
Home-to-school payments advice clear in England
In England, early advice was clear. Department for Transport Director, Local Transport Directorate Stephen Fidler wrote to all LA Transport Officers on 25 March. In his letter, Mr Fidler said that the government "would urge [them] to continue to pay coach and bus operators for tendered services and home-to-school transport at the levels before any downturn in service provision or patronage, for at least the period of the outbreak.
"This means that contracting authorities should continue to pay suppliers for the next three months (even if service delivery is disrupted/temporarily stopped) in order to ensure business continuity and to protect jobs."
That sentiment was echoed by a Procurement Policy Note issued by the Cabinet Office at around the same time. Similar guidance was released by the Convention of Scottish Local Authorities (COSLA).
But in practice, there is a lack of consistency in how these messages have been interpreted. It leaves operators of contracted home-to-school services at the mercy of a postcode lottery where ongoing payments are concerned.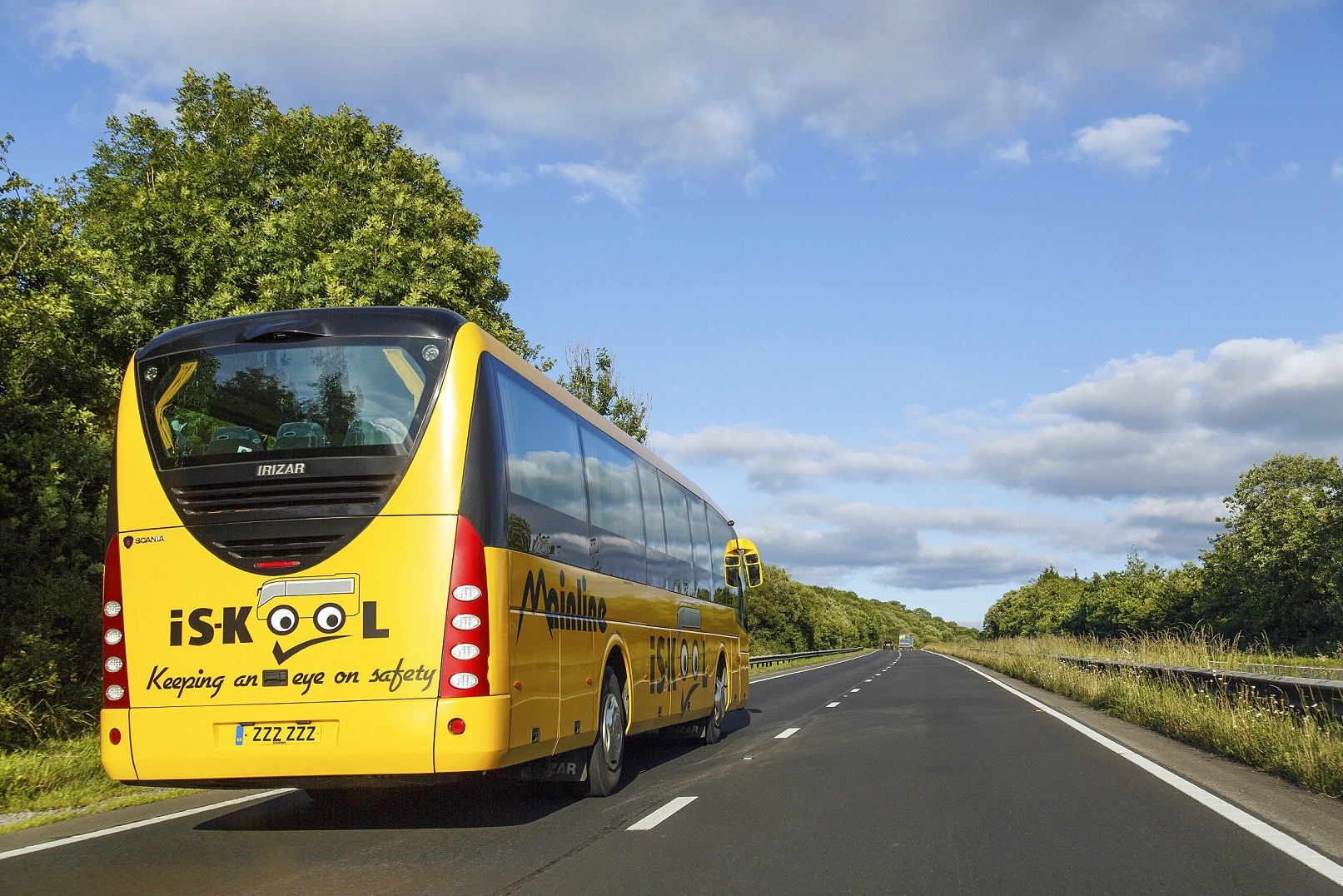 Those that work for multiple LAs can be left facing major differences in what they receive for services that, while suspended, still have identical overheads.
Further muddying of the waters comes via differing approaches when the Coronavirus Job Retention Scheme (CJRS) or other government support mechanisms are factored in.
Under those circumstances, some English and Scottish LAs have upheld payments at 100% with no stipulation to take account of monies paid by central government.
Others have maintained 100% but require a future repayment of any perceived 'double dip' funding. Still more have offered varying percentages. Some will pay nothing when CJRS is in play.
No hard and fast rule – so no predictable level of reimbursement
All LAs that procure home-to-school transport were contacted by routeone. Some failed to respond. That was particularly the case among English LAs. It was less prevalent in Scotland and Wales.
Many of English and Scottish LAs that have maintained reimbursement at 100% of the contract value have, not unreasonably, required drivers to continue to be paid and not be subject to CJRS. Devon County Council (DCC) is a good example of that approach.
A DCC spokesperson told routeone: "We have discussed the idea of furloughing with contractors on an individual basis, taking into account that some drivers will not be working 100% on DCC work and that other areas of work may have stopped.
"However, by continuing to pay operators, we expect that to be passed on to drivers. If employees contact us to say that they have not been paid, we will follow up."
Some other LAs that are continuing to pay 100% of contract values require operators to make vehicles and drivers available for other work when needed. Argyll and Bute Council has taken that approach. It is paying operators the full contract value regardless of the CJRS situation.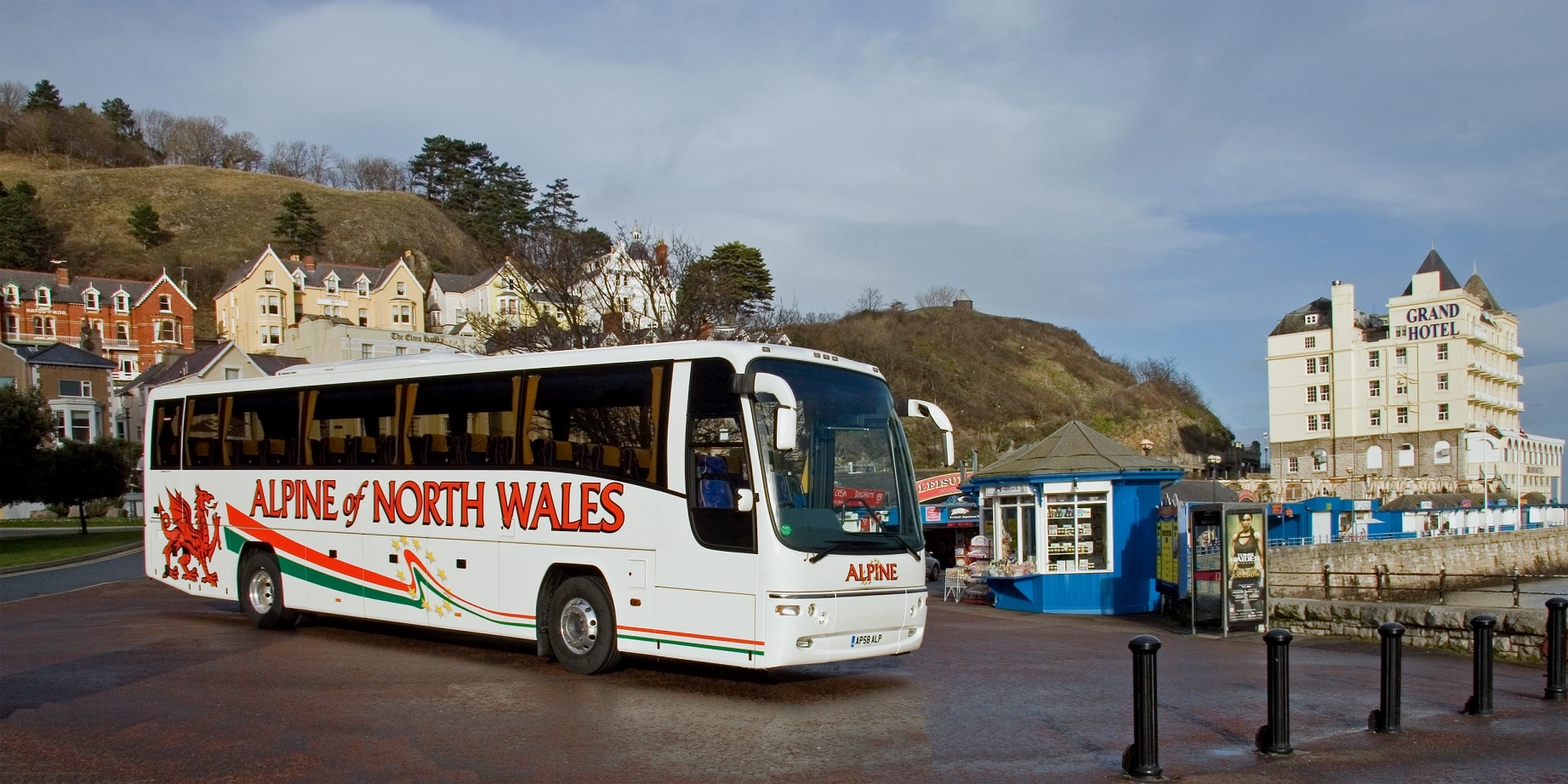 "It is important for the local economy and the resilience of our transport network that we support operators," says a spokesperson.
"In return they are, where possible, assisting the council with delivering food parcels to those who are shielding or vulnerable within our communities."
Scottish Borders Council (SBC) is another that has used contractors' vehicles to deliver food and prescriptions, although it accepts that there will need to be "some reconciliation" in the future to take into account central government support mechanisms.
On 3 April SBC informed operators that it would continue to pay 100% of the contract value. It says the purpose of continued payments is to maintain operators' viability.
'Drivers and vehicles should be available quickly' for 100%
Dorset County Council (DCC) will make payments in full to the end of June for home-to-school contracts. It does not specifically require drivers not to be subject to CJRS. Instead, DCC takes a pragmatic approach. They should be available when required, which may mean they have to be removed from CJRS if the need arises.
"In reality, demand for home-to-school services has reduced considerably, so we haven't had an issue with drivers not being available so far," says the council. "However, once schools start to reopen, we would hope that drivers and vehicles can be mobilised quickly."
Another pragmatic approach to CJRS is from Shropshire County Council. It has maintained payments at 100% where drivers remain available for work. Where they are furloughed, it asks contractors to submit a supplier relief payment request without including driver costs and providing evidence.
Some creative alternatives have been adopted by other LAs. Notable is that taken by Brighton and Hove Council (BHC). It is working on a case-by-case basis with home-to-school transport providers, but its approach to drivers is unique among those LAs that responded.
Where they are subject to CJRS, or are self-employed and claiming support from the government, BHC tops up their pay by 20% to allow them to draw a full wage. A similar mechanism for passenger assistants is in place "because of the particular challenges in recruiting and retaining this part-time workforce."
Sub-100% payments at many local authorities
Although many LAs in England and Scotland have observed the advice or guidance from relevant governments and COSLA, others have not been so willing to maintain full reimbursement.
Some councils have adopted an approach that reduces their scale over time. As an example, North Ayrshire Council made payments at 100% of contracts' values until 31 March, and thence at 75% until 30 June.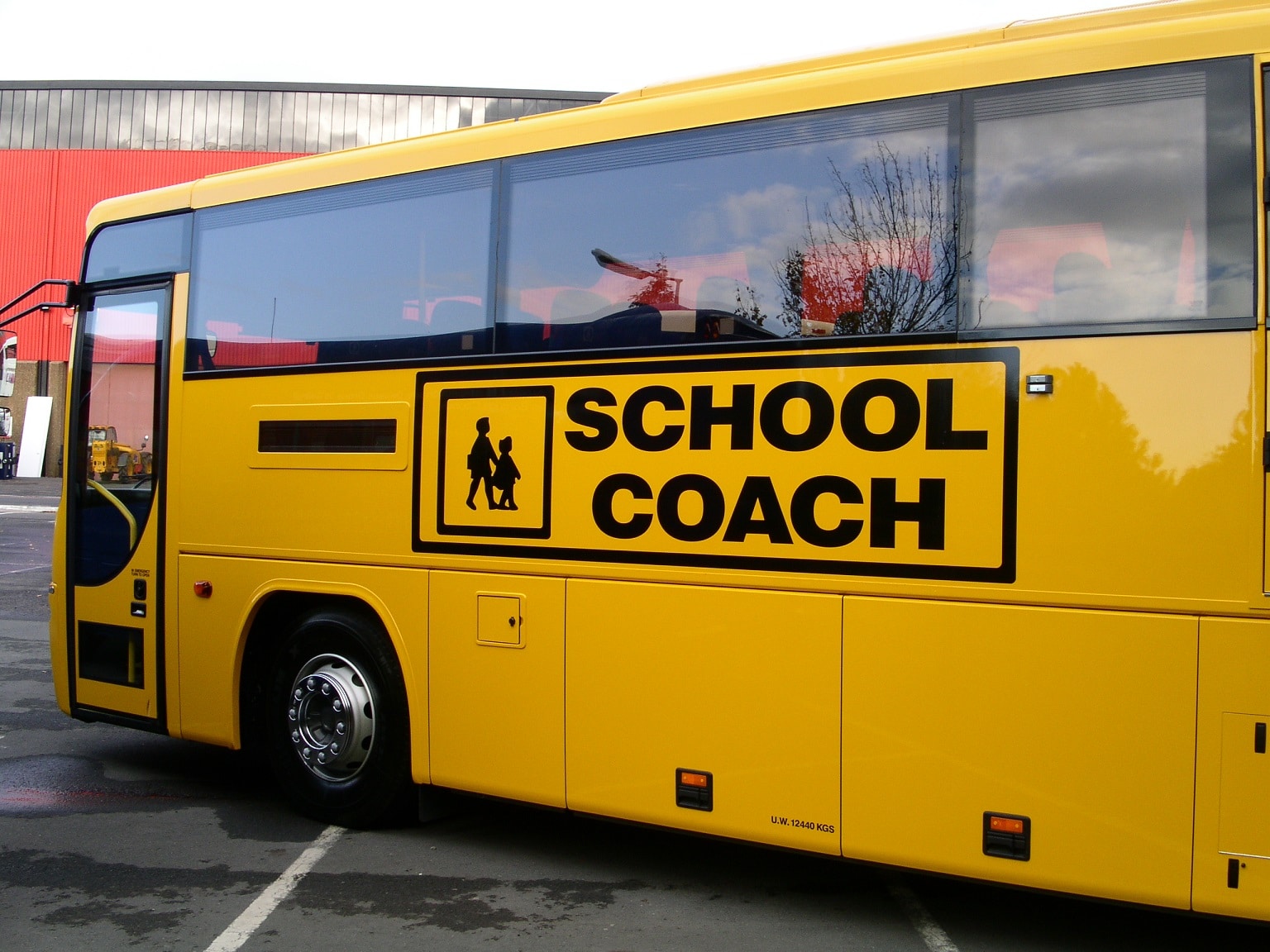 That, it says, will ensure that operators remain solvent "until we are ready to utilise their services when schools reopen."
Such an approach has been taken by other Scottish LAs. It is not particularly to the taste of some operators.
In Wales, government guidance is that transport providers should be paid at 75% of a contract's value when it is not in operation. However, at least Pembrokeshire County Council has bettered that. It is paying operators 80%.
On the Welsh Government guidance, Monmouthshire County Council says: "The priority is to maintain the transport supply chain. However, contractors are required to disclose any grant support that they receive so an assessment of total subsidy can be calculated and if necessary, any overpayment recovered."
In Scotland, South Lanarkshire Council wrote to operators on 24 March informing them that they would be paid at 25% of the contract value until 3 April. After pressure it revised its position. Instead, operators received 100% to 31 March, and then 33% for April and May. Nearby North Lanarkshire is paying 75% of contracts' value for the period April to June.
Elsewhere in Scotland, most other LAs that responded, and which are not maintaining payments in full, are instead often observing a level of 75 or 80% in the longer term. Angus Council has settled on 87.1%, which it says was arrived at by removing the cost of fuel from payments.
CJRS leads to no common approach to payments
In England, the extent of variation between payment levels when drivers are furloughed and when they are not is significant. Cheshire West and Chester Council agreed to maintain reimbursement at 100% when drivers are available, but if staff are furloughed the operator receives nothing.
That is a clear-cut scenario and it is reasonable. South Gloucestershire Council takes an identical approach.
Cheshire East Council (CEC) did not respond to routeone. However, an email sent to operators on 27 April by Transport Service Solutions, a company wholly owned by CEC, states that when drivers are available, 80% will be paid for suspended services. Where they are subject to CJRS, the figure is 25%.
At least one LA has varied its level of payment between operators. Nottinghamshire County Council (NCC) says where drivers remain available, the percentage paid "will be adjusted to reflect the requirements of Procurement Policy Note 02/20. This will vary from contractor to contractor."
In early May, NCC had started discussions based on 85% being paid when drivers are available. That reflects fuel and profit being deducted while services are not in operation, it says.
Where drivers are subject to CJRS, NCC also adjusts the percentage. Discussions started based on 35%, which it says "reflects deductions for fuel, profit and furloughed staff." Where the contractor tops up furloughed drivers' wages by 20%, that is reflected in the payment from NCC. In that case, it will pay 45% of the contract value.
Home-to-school operators left playing a postcode lottery
There is insufficient space to outline the level of payments for non-operational home-to-school contracts that are being made by every LA that replied to routeone.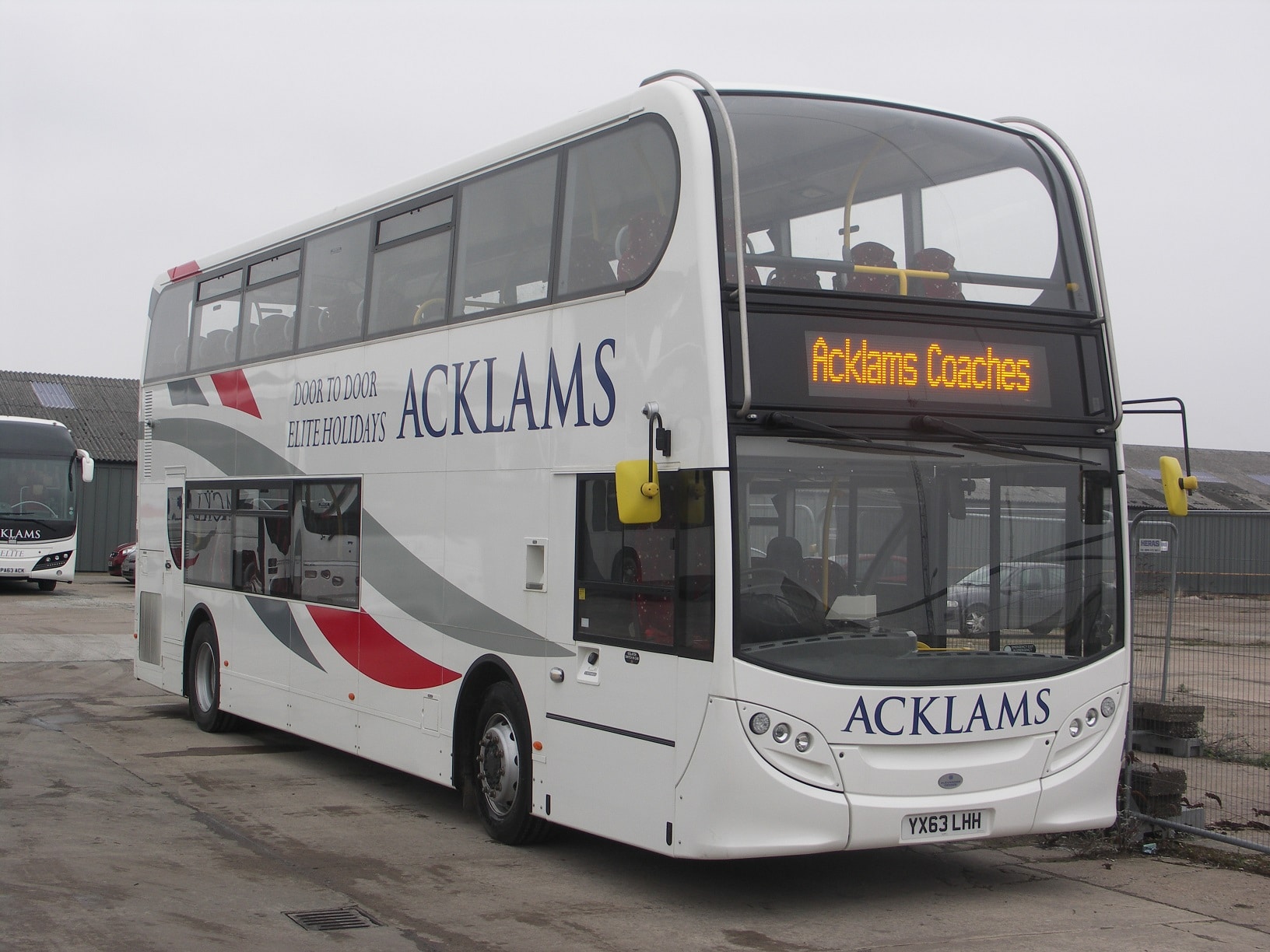 Many are maintaining payments at 100% of each contract's value is a positive. That is to their credit and it will not be forgotten by many of the operators whose businesses that is supporting.
It is only reasonable that those LAs expect drivers and vehicles to remain available at short notice.
Equally, it is not terribly unreasonable for an LA to deduct the value of CJRS money paid by the government from its reimbursement when drivers are furloughed.
Things become less palatable where LAs in England and Scotland have deviated from this approach. While neither Westminster nor Holyrood specifically directed that payments must be maintained at 100% of their pre-pandemic value, the spirit of the guidance issued by those governments is clear.
In Wales, paying 75% of contracts' values on guidance from the Welsh Government will be seen by many as being overly harsh. Many Welsh operators rely on home-to-school work for survival.
Nevertheless, it is easy to understand why some LAs have opted to save money from their home-to-school transport budgets while educational establishments are closed. Overall funding pressures are no secret.
But if poor rates of remuneration at a time of great financial stress for the coach and bus industry force some operators out of business, the LAs involved should not forget the impact on tender prices that approach will wreak in due course.