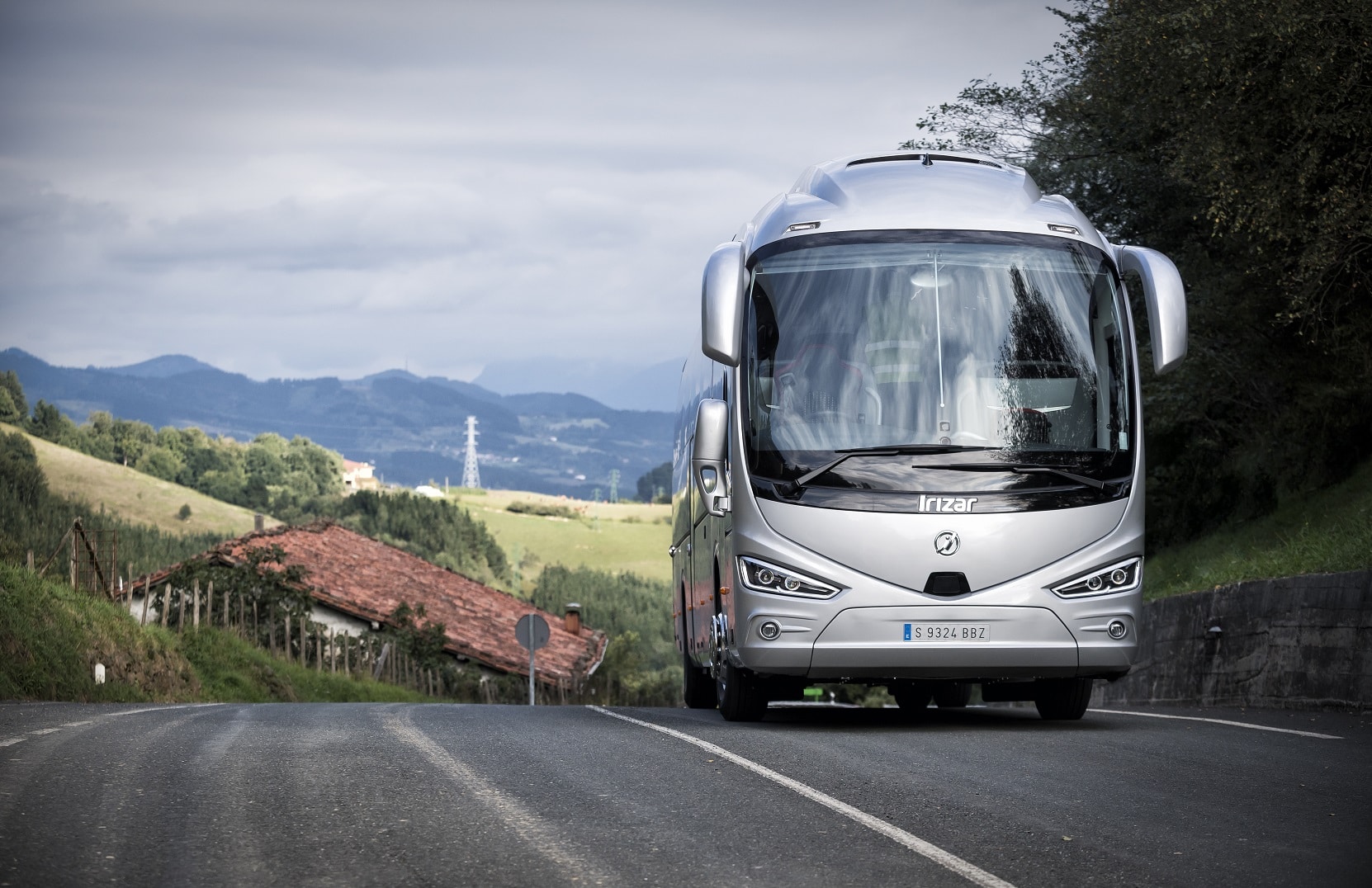 More details have been revealed about the planned introduction of the Irizar i6S coach into the UK market.
The i6S, which is described as a replacement for the long-serving PB, sits between the existing i6 and i8 and Irizar has confirmed that the 'classic' i6 will remain in production.
The new model combines the established i6 look with elements of the i8, including a more angular appearance and LED headlights. Slight changes have been made to the sides, while multiplex electronics are used. The cab is also revised.
Integral and body-on-chassis for Irizar i6S
Like the i6 and i8, the i6S will be available to UK buyers in both DAF-powered integral form and on Scania chassis. Both variants will debut here this autumn.
Scania (Great Britain) currently has a chassis at Irizar's Ormaiztegi plant for bodying. It is expected to arrive in the UK in October and will be used as a demonstrator. One i6S has also been sold to an unnamed customer.
"We still have work to do to finalise the specification and lengths that we will offer on the i6S but our plan is that it will take over from the 'classic' i6 as our standard for 2018's deliveries," says General Manager Retail Sales Martin West.
Demonstrators arriving in the autumn
Scania's demonstrator will be a two-axle, 12.45m coach powered by the nine-litre DC-09 engine and with 53 i6 Plus seats. Mr West expects more orders for the i6S to be placed over summer.
Irizar UK has a DAF-engined integral currently in build and Director Steve O'Neill says that it will be shown at Coach and Bus UK at the NEC Birmingham on 4-5 October. New build integral i6S coaches will be available immediately after the show.
"The i6 is very much here to stay long term," adds Mr O'Neill.