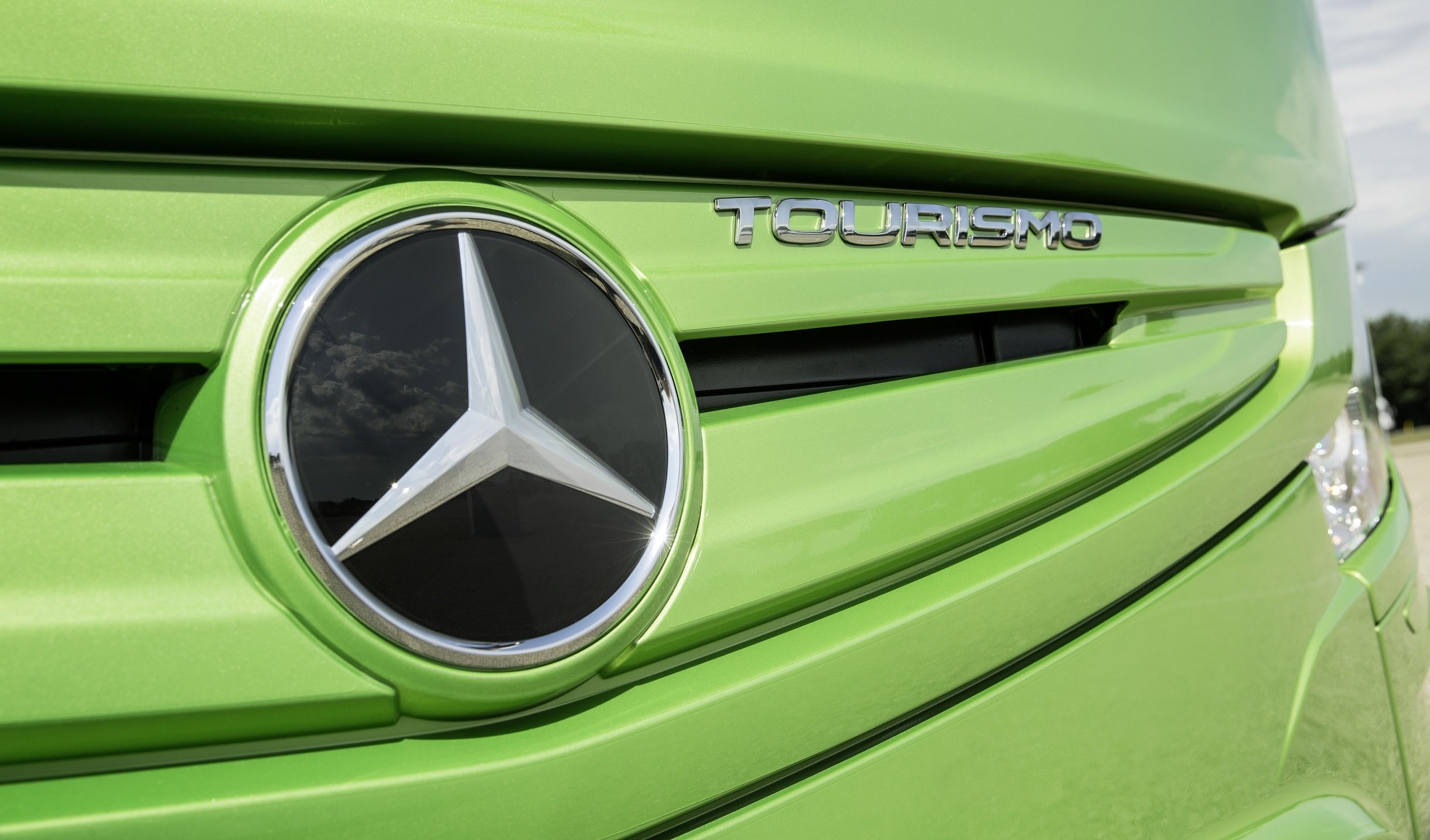 EvoBus (UK) has added a PSVAR compliant entry-level variant of the Mercedes-Benz Tourismo to its range. The cost-effective model "responds to the new landscape of the coach industry" and it has been created following customer feedback, says the dealership.
At 12m long the coach seats 53 passengers and has a centre toilet. Its specification includes the 7.7-litre OM 936 engine developing 354bhp coupled to the Powershift eight-speed automated manual gearbox. Three-point seatbelts and USB charging points are provided for all passengers.
The entry-level Tourismo specification has been developed specifically for the UK market. The coach is available to order for the summer season. EvoBus (UK) notes that 53 seats on two axles and factory fit PSVAR compliance makes the new product "a true all-rounder."
Adds Director Mercedes-Benz Sales Jonathan Prime: "We appreciate the devastating effect that the COVID-19 pandemic has had on the industry and many of our customers. Having listened to their feedback, we wanted to build upon our successful Tourismo product line-up to offer an entry-level model with full PSVAR specification at a brand-new price point.
"The new model complements the existing range, meaning that we are able to meet customers' requirements for a multipurpose, flexible solution."
The Tourismo's standard 24-month complete warranty with Europe-wide breakdown assistance is provided on the new model, which complements the existing Travel, Touring and Touring Plus specification levels.
EvoBus (UK) can provide a comprehensive specification break-down of the entry-level Tourismo via email. Bespoke enquiries should be directed to Area Sales Managers.