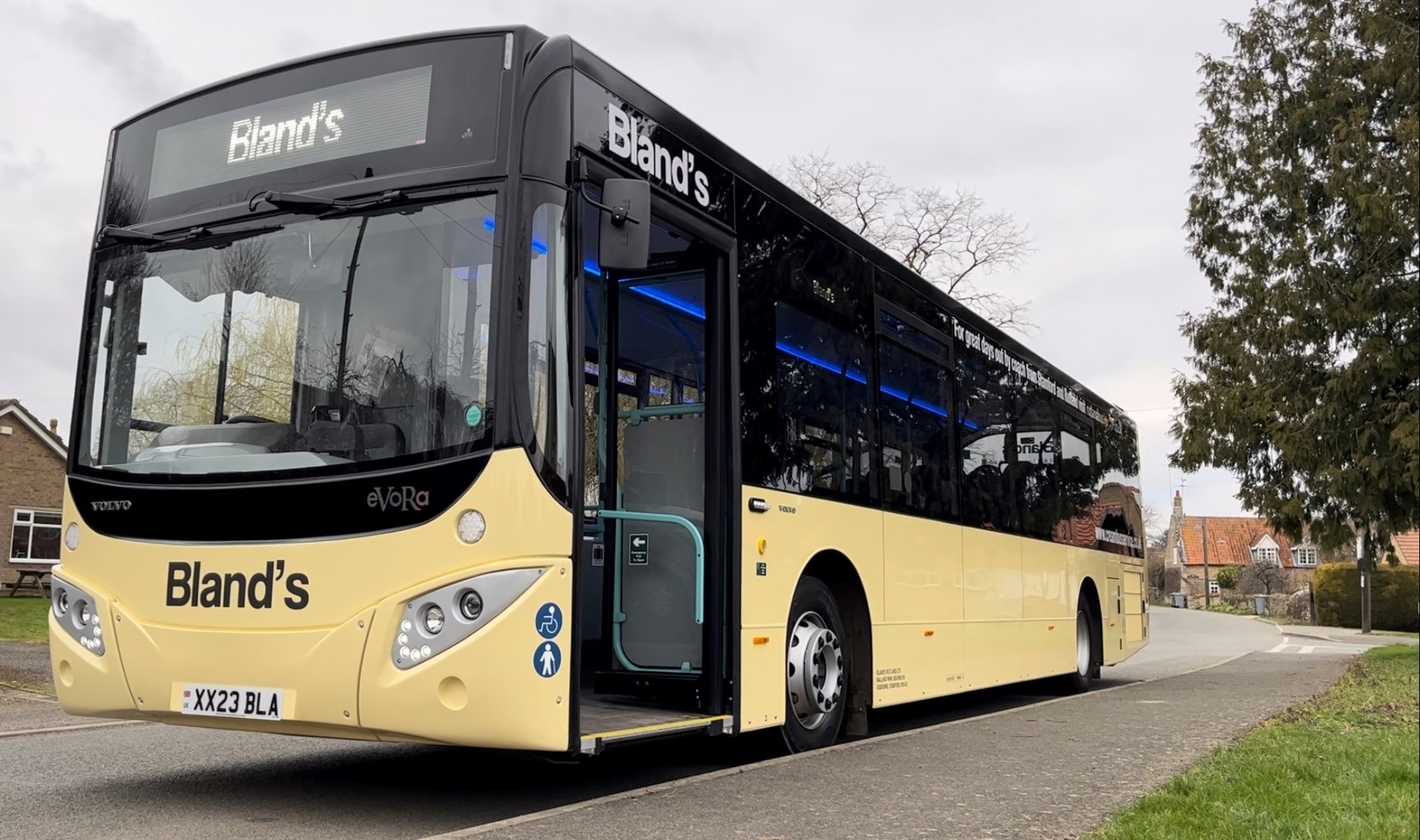 Operator Bland's of Rutland has taken delivery of a second Volvo B8RLE with MCV Evora bodywork. It follows an initial example purchased in 2021 and is a longer, 12.1m variant.
The 30-strong Bland's fleet is dominated by Volvo vehicles. The new bus will predominantly be utilised on a route between Corby and Melton Mowbray and it carries a cherished registration mark.
Speaking about the latest purchase, Bland's Managing Director Adam Barrett says: "Volvo is a great product, and we have an excellent dealer in Volvo Truck and Bus East Anglia in Ely. It provides exceptional aftermarket and parts support, and I cannot praise it enough. Having bought an Evora a few years back, I had no hesitation in returning for a second."
Adds Volvo Bus Regional Sales Director South Richard Mann: "We are delighted that Bland's has chosen to purchase another Volvo B8RLE MCV Evora.
"The first bus has proven itself with excellent reliability, fuel economy and customer comfort, and it has received positive feedback from both passengers and drivers."