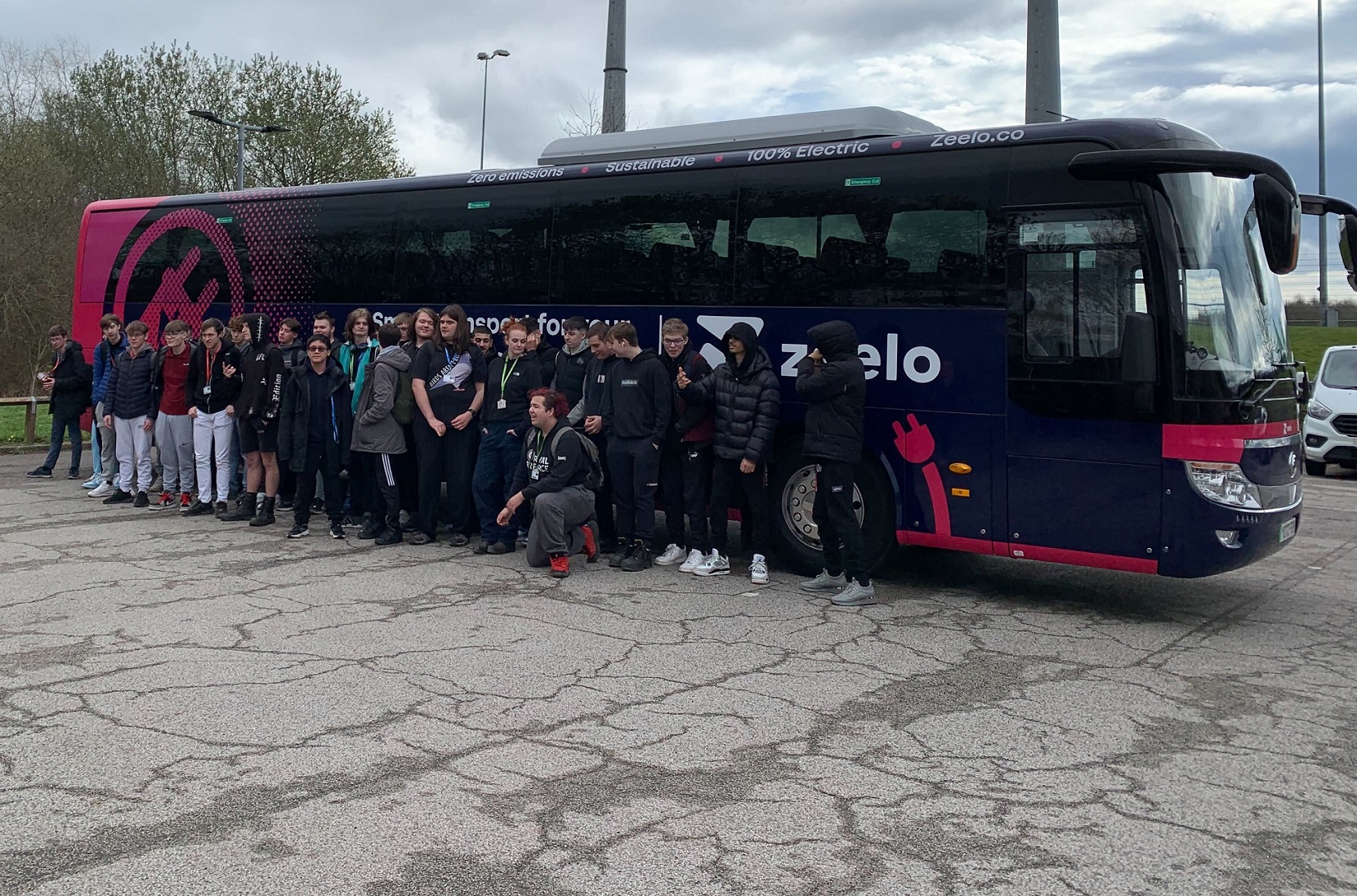 South Yorkshire operator Wilfreda Beehive is working with Zeelo to roll out the supplier's net-zero coach taster programme to three colleges that are part of Zeelo's client RNN Group.
The vehicle used is a demonstrator Yutong TCe12 battery-electric coach. It forms part of the zero-emission evaluation programme that Zeelo has deployed among some of its operator partners.
In addition to carrying students on the TCe12, team members from Wilfreda Beehive and Zeelo have delivered to those learners that are part of the motor vehicle departments at Dearne Valley College, North Notts College and Rotherham College an introduction to what the supplier terms "smart and sustainable transport."
Students were then split into subject groups with their tutors to discuss electric vehicle technology and its relevance to their course. Coach and bus drivers also engaged with the learners to help them further understand real-life considerations for fleet electrification.
RNN Group is one of several clients that have started to test Zeelo's battery-electric coach product. Wilfreda Beehive is among a small number of operator partners to have received a liveried TCe12 on demonstration from the supplier.
The Adwick-le-Street business's Director Phil Haxby says that Wilfreda Beehive is "absolutely delighted" to be involved in the battery-electric coach trial as it considers the future landscape around zero-emission.
Wilfreda has invested over £3 million in Euro VI coaches and buses over the past two years, but Mr Haxby says that a move away from diesel is the next logical step for the business. "We very much look forward to gaining valuable insight and experience from this project to assist us in our future investment strategy," he continues.
Zeelo CEO and Co-Founder Sam Ryan has underlined existing accepted wisdom that successful deployment of zero-emission coaches and buses is heavily reliant on partnership working. "I also believe that it requires real-life trials to accelerate adoption," he continues.
"I am thrilled that organisations like RNN Group are jumping onboard our net-zero programme alongside our corporate clients and our network of operator partners, such as Wilfreda Beehive. This buy-in is so important.
"Zeelo's commitment to make the switch to emissions-free vehicles is backed up by a robust and detailed plan of action that allows us to ensure that we can achieve a sustainable transition in time, and illustrate to the wider industry that it is feasible."