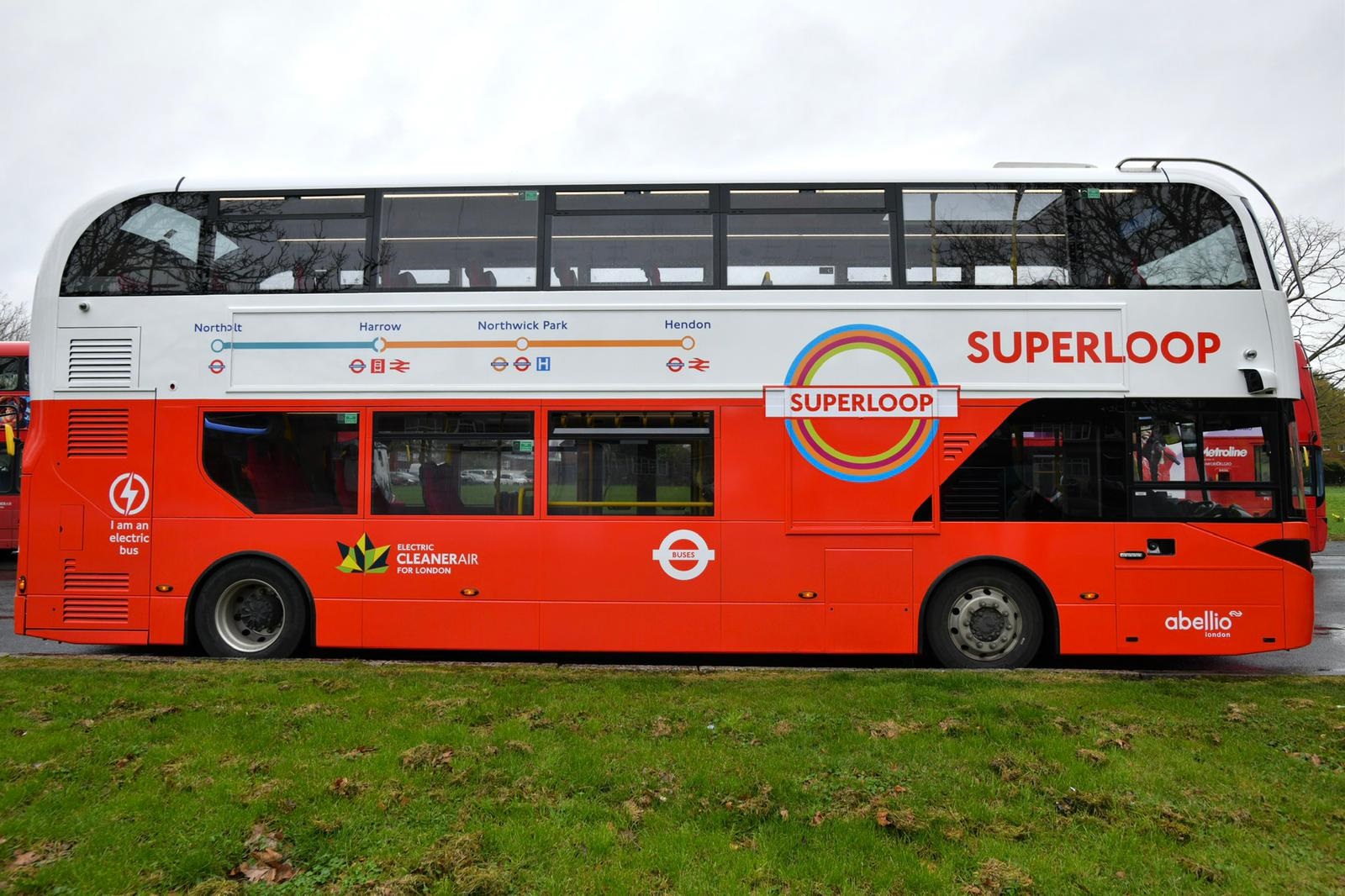 Plans for a Superloop-branded network of 10 limited stop, express bus routes in or serving outer London have been unveiled by Transport for London (TfL).
The project is proposed to be introduced in stages, with four of the 10 routes that will make up Superloop already in operation. A distinct identity for Superloop has been created, with an adapted TfL roundel. A battery-electric BYD ADL Enviro400EV in the Abellio London fleet had been adorned with both for launch purposes.
Existing orbital routes X26, between West Croydon and Heathrow Airport and operated by Go-Ahead London, and X140, between Harrow and Heathrow and run by RATP Dev Transit London, will become part of Superloop and receive the necessary branding.
Five new orbital routes form part of the proposals. They will be consulted on between now and spring 2024, with the first of them expected to run between Harrow and North Finchley.
In addition to the 'loop' aspect of the brand – full circumnavigation of London by which is broken by the Thames in East London – three other routes for part of the work. They are Metroline's existing limited-stop 607 between Uxbridge and White City, and the peak-only X68 between Croydon and Russell Square, operated by Go-Ahead London.
A new X239 between Canary Wharf and Grove Park will also be part of Superloop. It is to start operation by 2025 and will use the new Silvertown Tunnel currently under construction.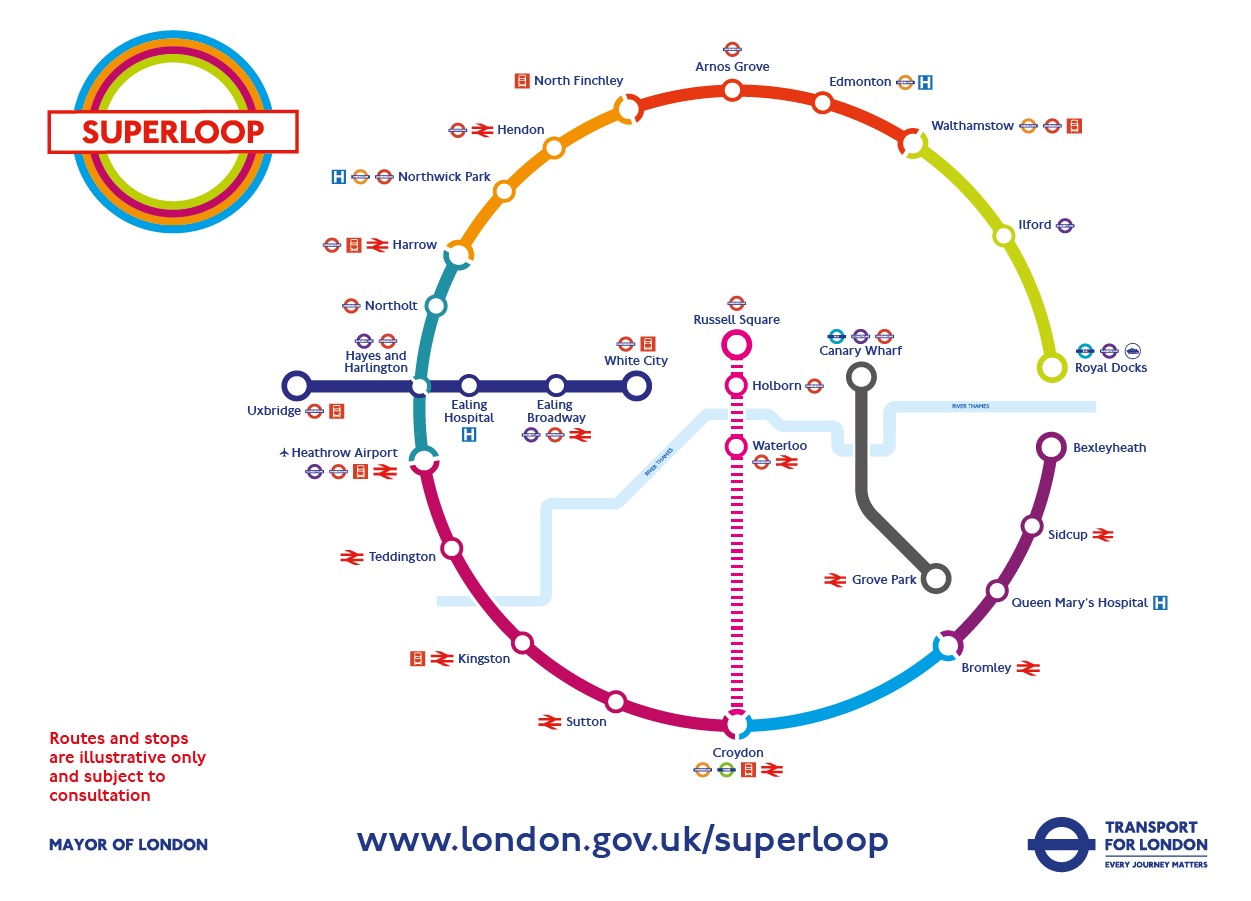 Data collated by Transport for London has shown that on the most recently introduced limited-stop route, the existing X140 that will form part of Superloop, a 10-15% increase in weekday demand was delivered by the acceleration. Customer satisfaction has also risen. Over 40% of route X140 customers interchange from another bus route.
Mr Khan says that the Superloop proposals form part of commitments to improve transport in outer London as part of the Ultra Low Emission Zone (ULEZ) expansion. He describes the new concept as "game-changing" and that the routes will add more than four million additional kilometres to the outer London bus network.
TfL Chief Customer and Strategy Officer Alex Williams has called the Superloop plans "the jewel in the crown of our plans to strengthen alternatives to the private car" ahead of ULEZ extension.
"We know these kinds of services are hugely popular from what we have seen in the rise in the number of people using the X140 during the week. Part of making the bus network even more attractive is providing new routes and increasing frequencies where it is required."
The London Assembly has welcomed the Superloop plans, but has cautioned that deployment should be "brought forward as quickly as possible."