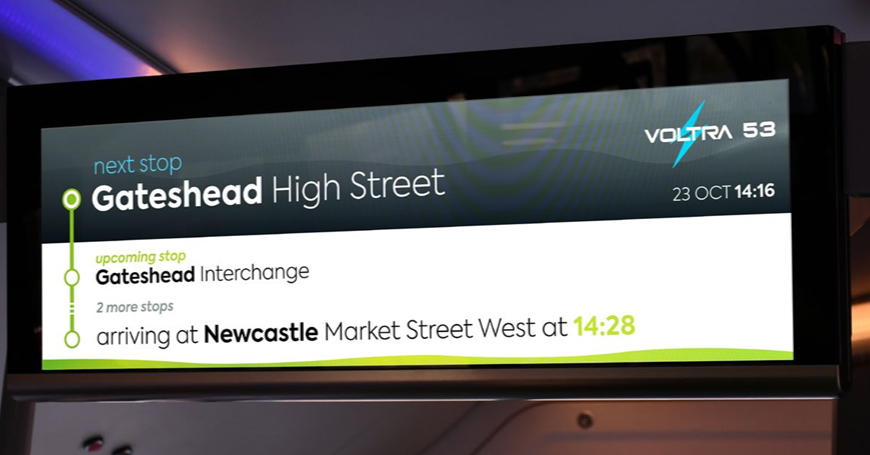 Visual and audible onboard announcements will be required by law on buses and local coaches by October 2026. In making the announcement, the government committed £4.65 million in funding for small operators to make the necessary upgrades.
The Department for Transport (DfT) today outlined rules its says will boost public transport accessibility for everyone, particularly disabled users.
DfT says "almost every local bus or coach service" will have to provide audible announcements and visual displays identifying the route and direction, each upcoming stop, and the beginning of any diversions.
The funding will made available to the "smallest bus and coach companies" and the changes will be implemented gradually.
DfT says only 30% of buses outside London provide this information.
Roads and Accessibility Minister Richard Holden says: "Everyone deserves to take the bus with confidence, and this is a massive boost for passenger independence. Simple and effective audible and visible information should be a baked-in feature of a modern bus service to help people reach their destination, wherever they travel in Great Britain."
The aids will make the announcements available via induction loop systems. All new vehicles introduced after October 2024 must also include visible information which can be seen by a wheelchair user when travelling in a rearward facing wheelchair space.
Claire Walters, Chief Executive of Bus Users UK and Disability and Access Ambassador for the bus and coach industry, tells routeone: "Bus Users UK has been involved in the development of this regulation and, while it's long overdue, it's nonetheless welcome. Not only will this improve access to transport, it will enhance the journey for everyone."
The Association of Local Bus Company Managers (ALBUM) also welcomes the step. "ALBUM members recognise the importance of good, accessible information for passengers," reads a statement. "ALBUM Chairman Bill Hiron used the opportunity of a meeting with Roads and Local Transport Minister Richard Holden in March to outline how the regulations create major technical, operational, and financial concerns for operators.
"We will work with the Department for Transport as new guidance is developed to ensure that the challenges can be identified and overcome. We welcome the proposed funding for smaller operators as this recognises that there are serious financial pressures on the sector. We hope that our dialogue with the Department will deliver practical and affordable progress within a feasible and realistic timescale."
The move may raise passenger confidence in buses, with one in five members of the public surveyed by First Bus recently found to be wary of using the mode of transport.
The development is part of the government's plan for a transport system that provides equal access for disabled passengers by 2030 with assistance where necessary.
The exemptions are detailed in the DfT's guidance for operators and incorporates: "closed door" home-to-school, services operated under a section-19 permit, services operated under a section-22 permit where the vehicle is first used before October 2023, services operated by vehicles adapted to carry 16 or fewer passengers, services operated by vehicles first used before 1973, some tour services, services where the combined length of "local service" sections accounts for less than half of the overall route length and any part of a local service where it is operated as a demand-responsive service.