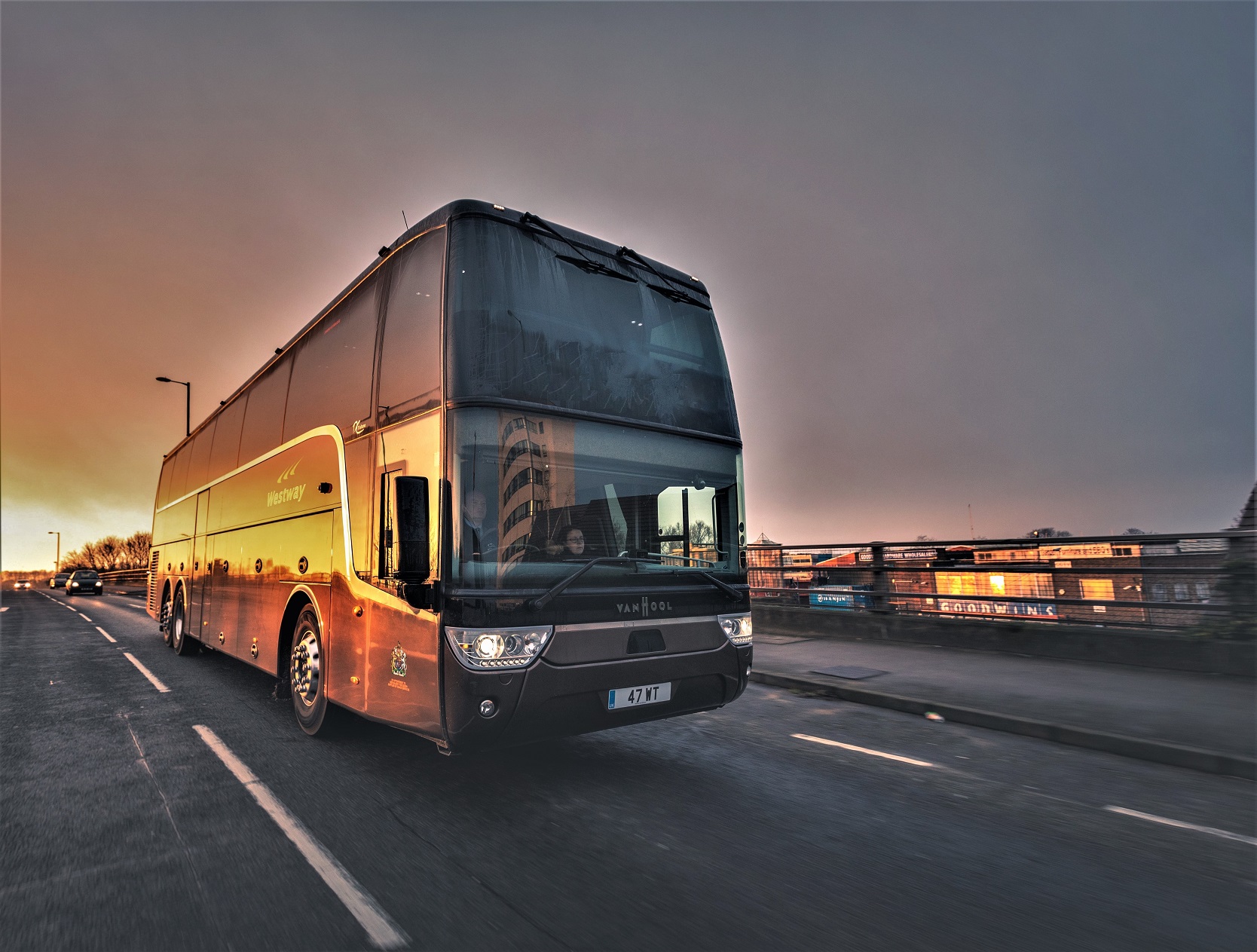 Westway is set to become the first UK coach operator to repower diesel vehicles to electric, thanks to a partnership with Equipmake announced today.
The conversion of the first vehicle, a Van Hool T917, has begun at its headquarters in Snetterton, Norfolk, with further retrofittings set to take place over the coming months. The first in-service prototype testing is due to go ahead in the third quarter of this year.
Featuring a 545kW/h battery pack, alongside an electric motor, inverter and efficiency-maximising HVAC system, all developed in-house, the zero-emission drivetrain (ZED) is expected to offer a range of up to 220 miles.
London-based Westway is one of the few coach operators in the UK to run fully electric vehicles and this agreement will see a proportion of its existing diesel fleet switch over to zero emissions.
Equipmake has already engaged in several partnerships to refit bus fleets and in January revealed to routeone its hopes to debut a repowered coach this year.
Ian Foley, Chief Executive Officer at Equipmake, says: "We are delighted to expand our repower offering to the coach market with the agreement of our first coach partnership with Westway Coaches. Westway is already a sustainability innovator in the sector and Equipmake will be accelerating its transition to zero emissions, with the first vehicle already converted and more set to be upgraded in the coming months.
"Repowering is an important and cost-effective technology that bridges the gap between diesel and a new electric coach fleet. It upcycles a perfectly good vehicle in the most
cost-effective way, making sense for any size of fleet, and solves the conundrum faced by operators who may only be part-way through the lifecycle of a vehicle, enabling them to transition without resorting to the financial burden of a new electric coach."
David West, Managing Director at Westway Coaches, adds: "Operating a state-of-the-art fleet that is both sustainable and socially responsible is core to Westway Coaches. We are very happy to be partnering with Equipmake, a leader in the electrification space.
"Its innovative technology will play a vital role in supporting our goal of running a zero-emission fleet, operating coaches powered solely by electricity. On behalf of all at Westway, I am looking forward to seeing our first repowered coach begin in-service prototype testing in quarter three and building on that with further repowered vehicles very quickly."
Equipmake says its ZED can be applied to any coach, single or double-decker. Bespoke systems are created, with routes simulated to explore the optimum battery power level. Once a prototype for the vehicle has been produced, further retrofits can be completed within a few days. The company says repowers cost less than half the price of a new electric coach.
The company highlights that coaches can make good use of opportunity-charging, for example using 100kW fast-charging if waiting for 30 minutes before a return journey.
Earlier this month, the Confederation of Passenger Transport outlined the particular challenges facing the coach sector in its report Coach Route Map to Destination Zero. The government has committed to phase out sale of non-zero emission vehicles by 2040, although it does not specify the timeline for coaches.