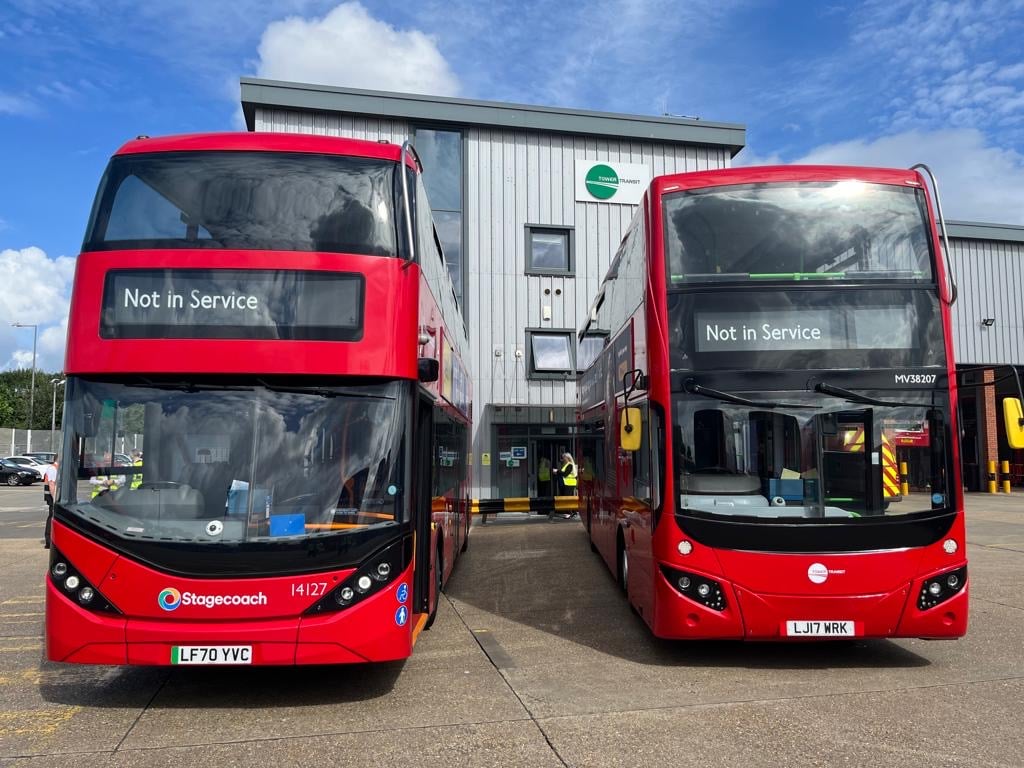 Stagecoach London has added to its business the former Tower Transit depot, staff and operations at Lea Interchange in the east of the capital. The transfer was completed towards the end of June.
The modern facility has been purchased by Stagecoach from Kelsian Group. The deal has seen around 450 employees join the existing Stagecoach London headcount, along with approximately 150 buses and 11 routes operated on behalf of Transport for London (TfL)
The new owner sees "great potential" for those staff and the Lea Interchange site, says Stagecoach London Regional Director Paul Lynch. He adds: "Stagecoach has an extensive track record of operating high quality bus services on behalf of TfL around the east and south-east of London, and this builds even further on that success.
"We are pleased to be adding Lea Interchange into our portfolio, and we look forward to continuing to work with TfL to support the Mayor's drive to deliver a net zero transport system."
Stagecoach will eventually pay up to £20m for Lea Interchange, it announced when the deal was first made public in May. £10m was transferred upon completion, with a further £1m per annum due commencing on the first anniversary, subject to certain conditions.
Before that agreement was reached, Kelsian had said it was analysing future options for Lea Interchange in a "challenging" London bus market. However, since then the Australian business has made an offer to purchase The Go-Ahead Group, although that was overshadowed by a rival approach from a consortium.
Tower Transit remains involved in the London bus market through a minority stake in the London Transit joint venture with RATP Dev UK in the west of the capital.