Slowly but increasingly surely, major change continues to come to First Bus operations as it pushes on with its transformation programme. That process is now extending to the company's engineering resource with an overhaul of what is still a tradition-led function.
Engineering changes will capture both physical and non-physical aspects. The process also has one eye on the future of the industry. First's underlying aim is to shake up what happens at depots to maximise utilisation: Utilisation of vehicles, of staff time and of workshop capacity.
Safety is a prime consideration as part of the transformation, says First Bus Engineering Director Ian Warr. Any changes that the company makes to its approach will never compromise reliability or safety. In particular, he finds the idea of people being injured (or worse) on any bus, regardless of its operator, "intolerable".
Vehicle fires are another point of focus. Among those, electrical fires are a particular problem. Operators are frustrated about that, says Ian. "We are working with manufacturers to help them to 'machine learn' what the causes are," he explains. "Selling a vehicle to us is not the endgame. Manufacturers have an obligation to learn and to design out risk."
First Bus engineering approach will become 'cradle to grave'
That ethos fits with First's ambitions for utilisation through a 'cradle to grave' approach to vehicles. Buy-in from manufacturers is vital if the engineering transformation project is to be delivered. Ian wants to see bus builders design out anything that could compromise customer or driver safety. That includes fire risks.
But why the need to overhaul so comprehensively the approach? It is partly to advance the First Bus engineering arm into the same realm as other automotive sectors and the aviation industry.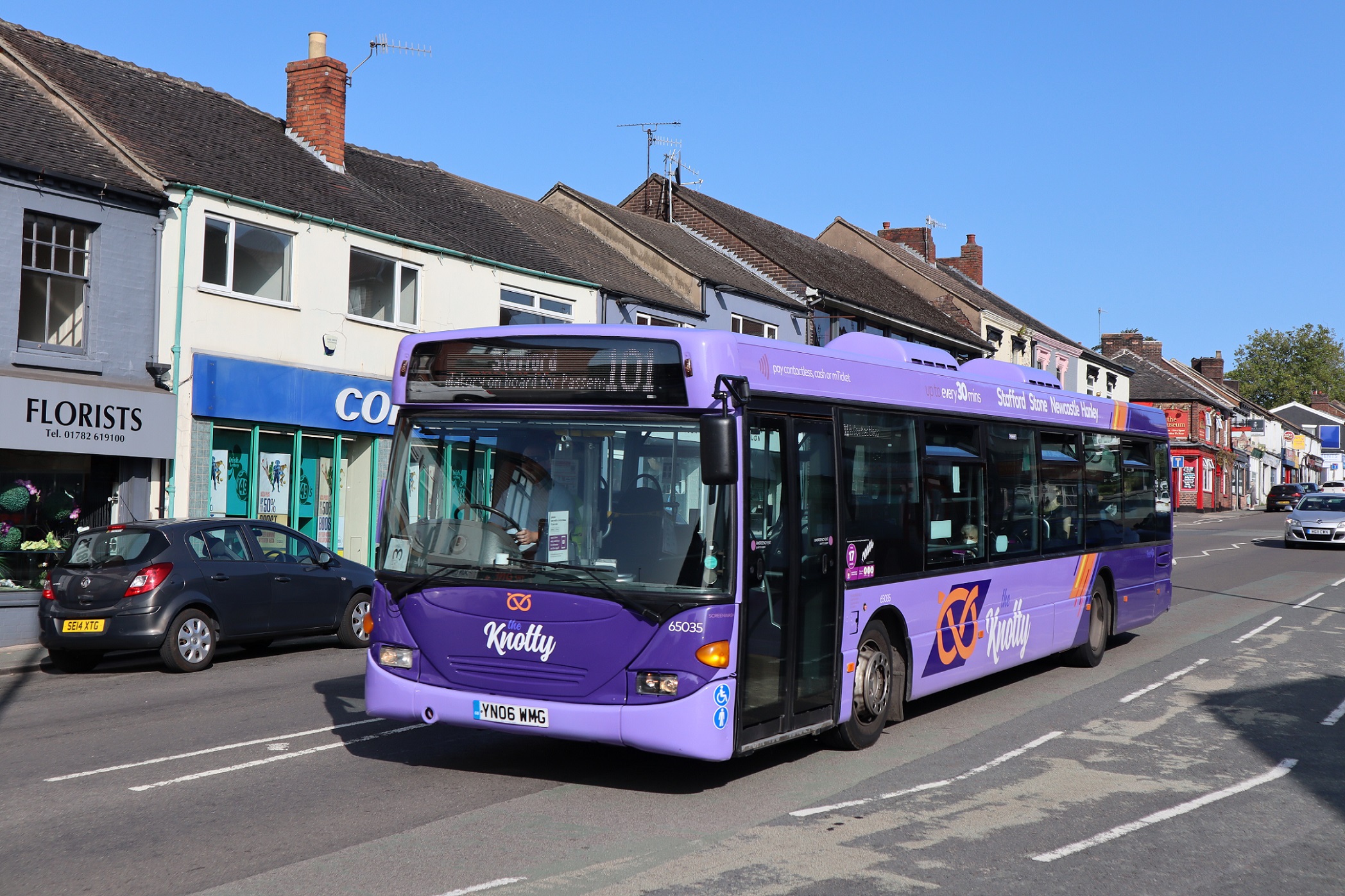 Like the bus business they are each relatively niche with high capital cost assets. But Ian believes that bus engineering has not matured to the degree seen in hangars and commercial vehicle manufacturers' main dealerships.
"There is a desperate need for us to catch up with that," he says. "We must not be arrogant enough to think that we cannot learn from other sectors to discover what works and what does not."
'People our most important asset', says First Bus Engineering Director
Effective asset management underpins First's work on engineering transformation. Ian sees staff as the company's biggest asset. They must be on board with what is ahead. Without their buy-in, the full extent of potential success will not be delivered. But an onus will fall on those same staff members to do their bit and accept that a new way of working has come and is to stay.
That will include some cultural change, Ian says. Central to that will be removing any divide between engineering management and workshop staff. In an echo of established practices at main dealers, a move away from a 'job and finish' approach will also be fostered. Instead, an engineer's workload will be planned, although timings will flex to allow tasks to be undertaken properly.
How workloads will be planned in the future will centre on being smarter with vehicle downtime and the utilisation of a much-expanded data function. Doing so will allow First to understand the optimum moment to intervene for defect rectification and other work that is neither reliability- nor safety-critical.
For more minor defects, that will involve not loading rectification work onto time already allocated to routine inspection. Such a practice can create what Ian describes as "unmanageable pinch points". They slow those inspections, compromise in-service time and lead to a requirement for increased spare cover.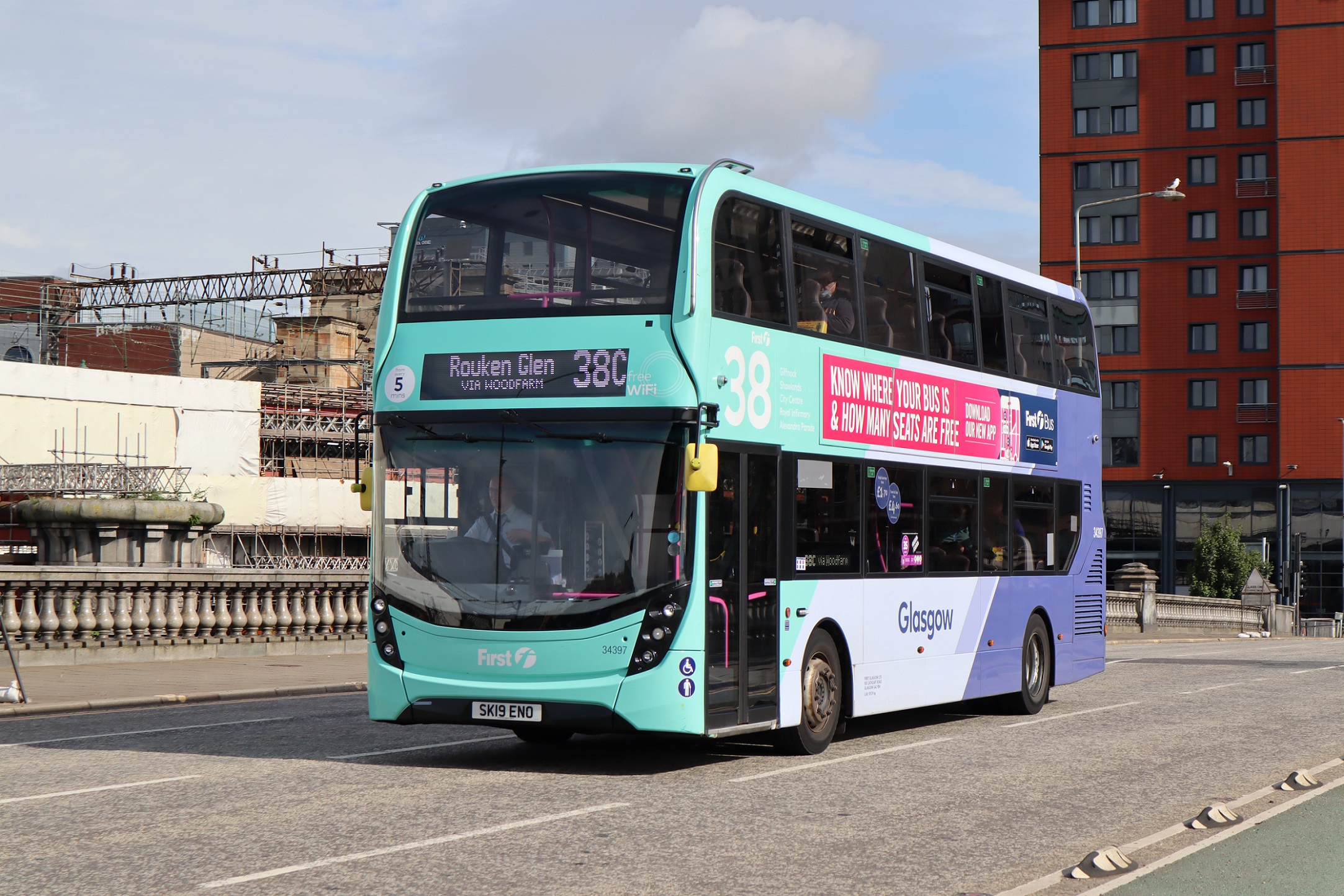 "Forward planning about when to clear deferrable defects allows us to work round vehicle and engineer availability.
"It is no longer about trying to squeeze in what we can where we can. It is a more strategic approach, but to deliver it we need access to data and analytics.
"That can identify trends and patterns, allowing a more predictive approach to be taken rather than one that is reactive."
Preventative maintenance will overtake reactive in First's plans
That approach will also extend to routine maintenance duties. As an example, Ian points to work that is done on a pre-defined schedule such as oil and filter changes with no reference to what the bus has done in the meantime. Reliability-centred maintenance uses data to identify the optimum time of such interventions to prevent failure. That chimes with another of First's aims for the engineering transformation project: A reduction of waste.
Preventative maintenance, with the avoidance of failures at its heart, smooths the overall cost of looking after a fleet, Ian says. "Reactive maintenance has previously been perceived as the optimum from an accounting perspective. But the cost of resulting failures is a factor, both in terms of repair and vehicle recovery."
Reactive maintenance brings with it an erratic cost base. But Ian is clear that changes to maintenance processes and management will not come at the expense of any fundamentals. Nor will they compromise work that is required immediately to address defects that affect safety or reliability.
Ian notes that most major unit failures are caused by a maintenance failure in the first place. Again, he draws parallels with aviation. There, heavy data use and the optimisation of component change intervals mitigate the risk of failure while also delivering excellent levels of equipment availability.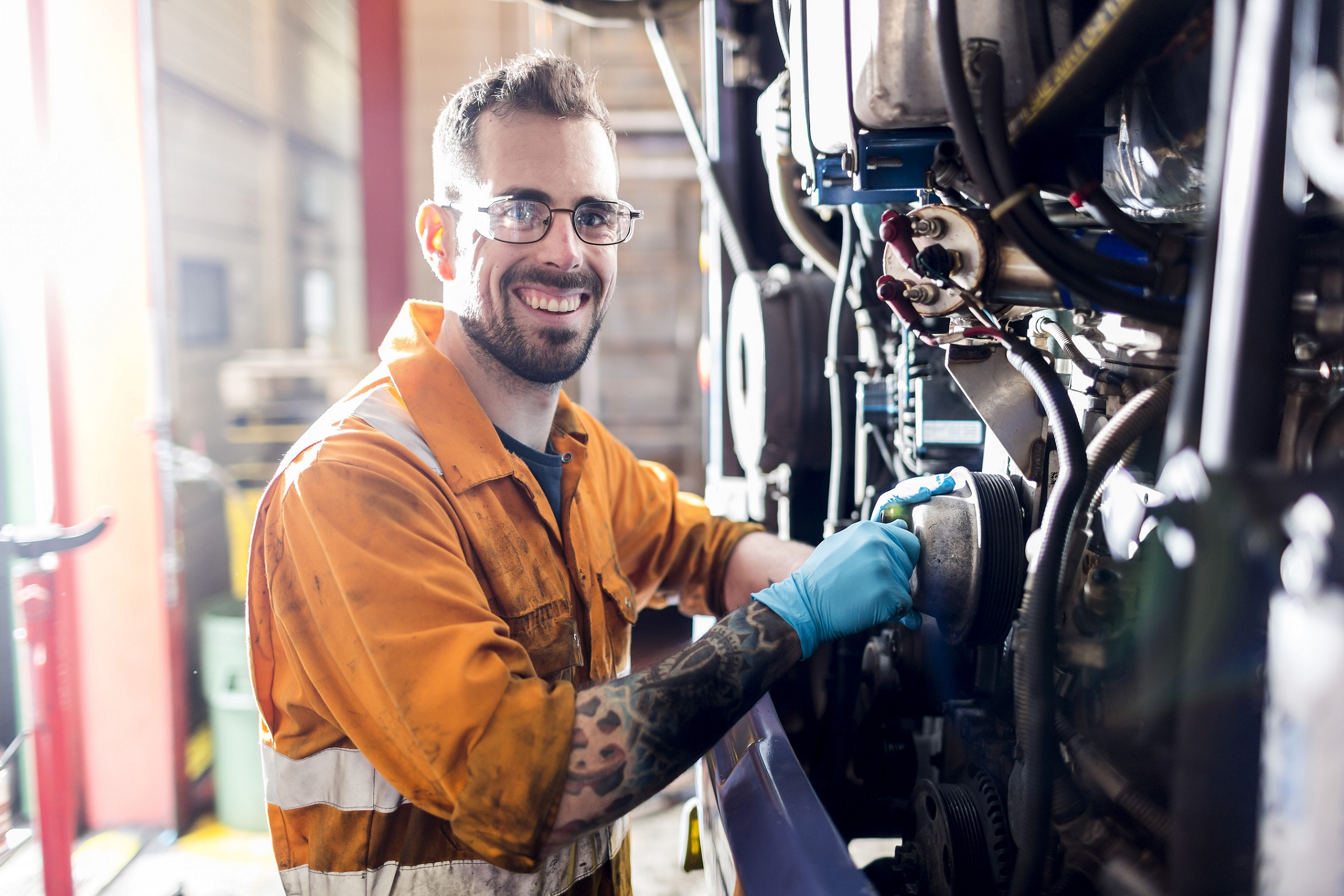 But preventative maintenance will only work at is best when delivered hand-in-hand with data that is shared across First's operating companies.
Removing a 'silo' approach – where one business may have tackled a problem that is unbeknownst subsequently experienced at another depot – is key.
"Within First Bus we have some operating companies that excel at delivering good service while minimising costs. We have others that deliver an excellent service, but at a higher cost. Where efficiency gains can be understood and implemented through the sharing of data and knowledge, best practice can spread quickly," says Ian.
Data is the key to future maintenance evolution for First
Collating data rapidly and making it easily available to those that need it is a priority. First's North American operation – currently for sale – already has a platform configured to do that. First Bus is seeking something similar that suits its own needs.
Sources of harvested data will include drivers' first use checks. Those entries will be digitised via Ticketer equipment. Under such an arrangement, non-safety critical defects are known to engineers at the time they are inputted by the driver. With hard copy defect reports, they likely do not enter the engineering realm until the bus returns to the depot, potentially 18 hours later.
Utilisation of data will also factor into reducing the incidence of vehicle fires. Using data to identify where fires originate, Ian suggests that a small hand-held thermal imaging camera could be used on known 'hot spots'. That would identify any failing components that become unusually hot when the vehicle is in service. Findings would be recorded, adding to the data available for future use.
Value will only be delivered by investing in people
If the full value of First's work on engineering efficiency is to be realised, attracting the right staff is paramount. "Globally, the industry has an issue with engineering labour supply and skills," says Ian. "If we do not resolve that, it will cripple us."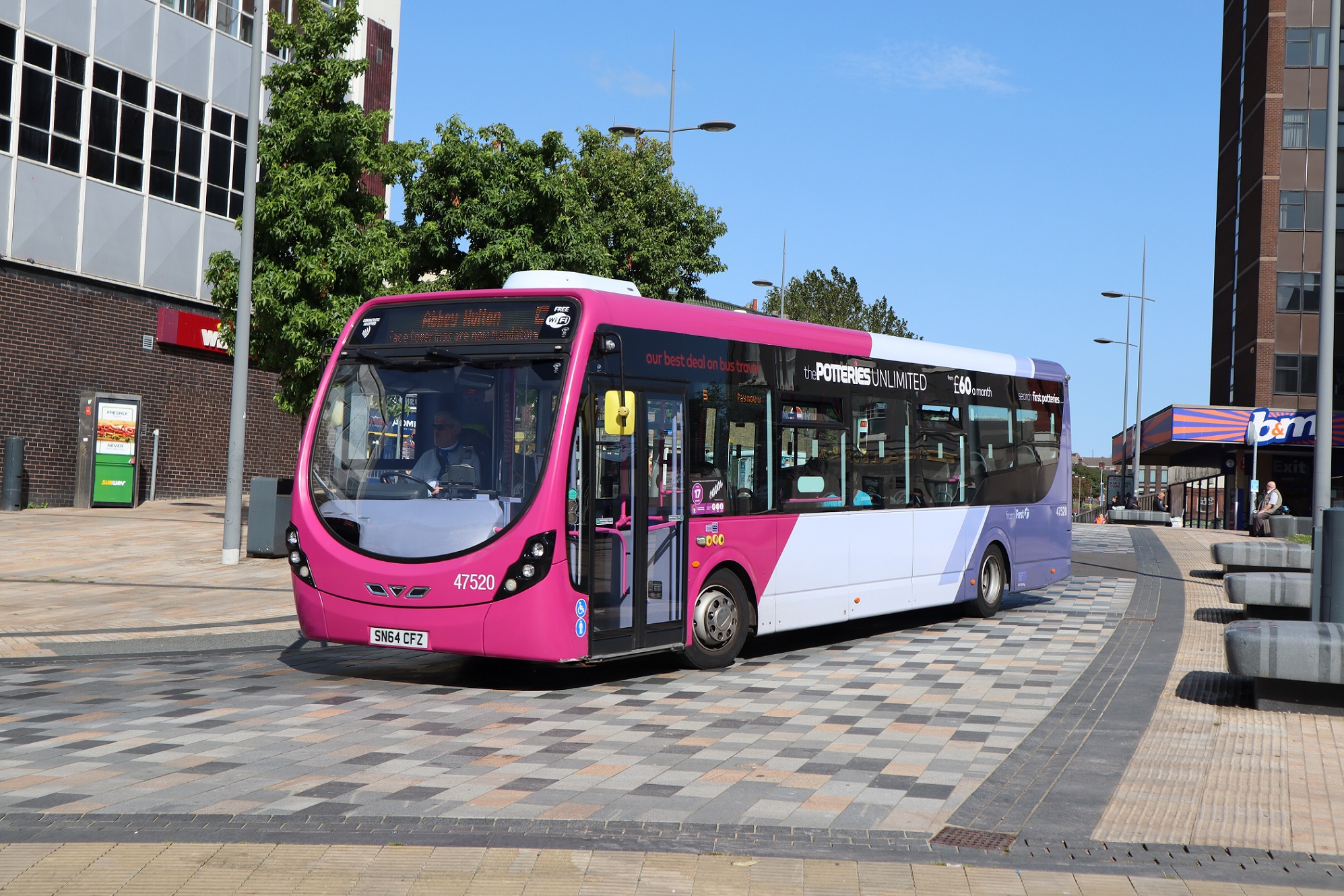 The arrival of new driveline technologies will generate short-term growing pains as operators adopt them. But in the longer term he believes that the shift will help with the attraction of new talent.
Zero-emission is perceived as new and cutting-edge. To leverage that, Ian believes that the right way to approach fixing the staffing problem is to create academies "that turn young people into bus engineers." He has seen success with that in a previous role.
It is well known that safety is First Group's absolute priority. Ian sees that adoption of increasing vehicle technology is key to furthering that. But it also fits with its engineering transformation.
In the longer term, the road to automation will deliver benefits. Ian believes that such a pathway already exists. First is additionally pursuing a provincial bus safety standard. It will utilise data and analytics. Preventing injuries is at its heart, but driver aids will reduce external damage. That will allow engineers' time to be reallocated to other areas.
What First Bus's plans for engineering transformation delivers over the coming months and years will be fascinating to see. The industry is already witnessing wholesale change as zero-emission buses come to the fore. First is already at the forefront of that technology shift. Dovetailing maintenance evolution with it may well form a solid basis upon which to build the bus operations of the future.