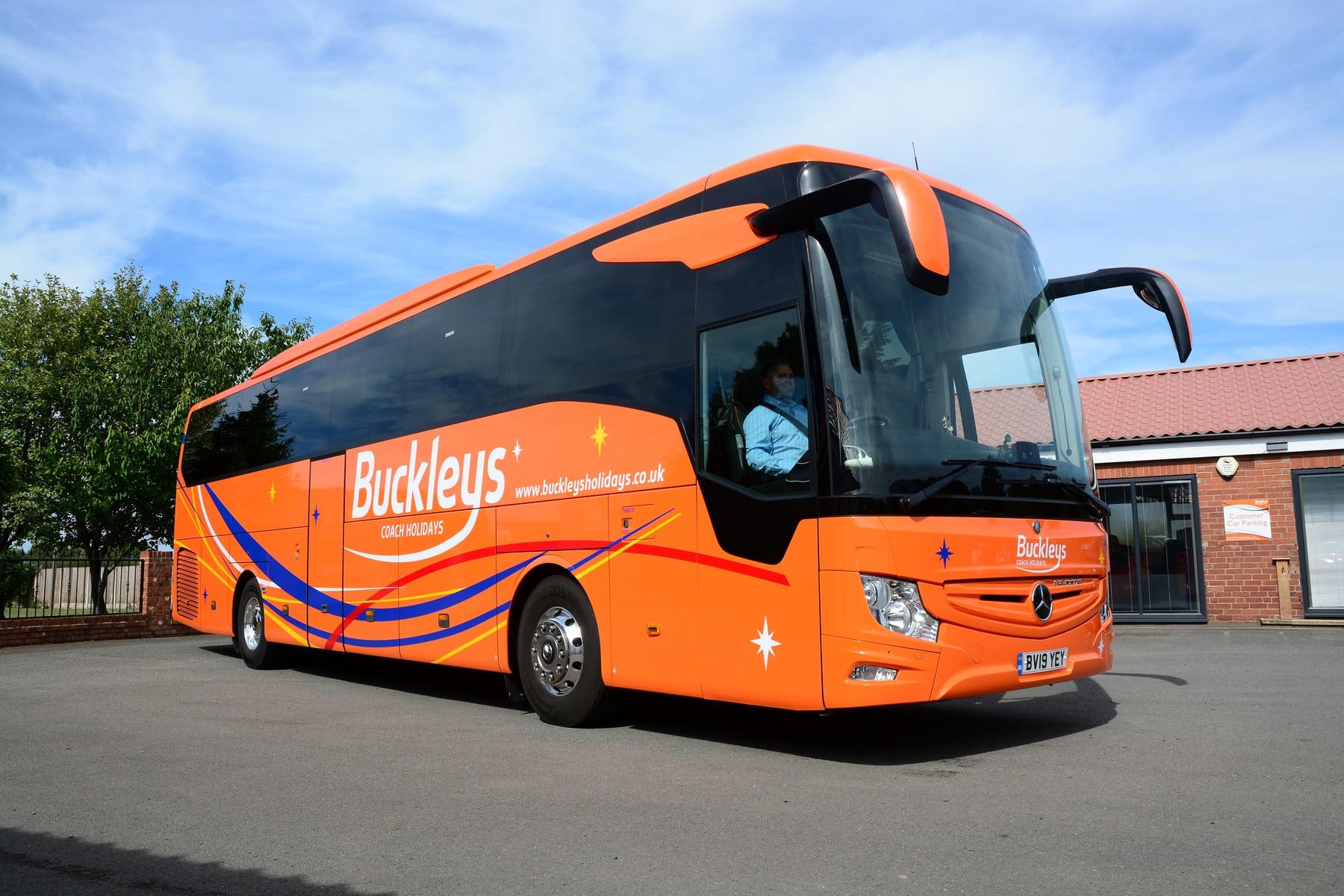 From father to son, doing things 'the right way' has seen South Yorkshire-based Buckleys Coach Holidays survive and prosper. Now, post pandemic, normality in some areas is still a little way off
Livery choice is a topic that can generate divided opinion. Do you play it safe, perhaps keeping dealer white ready for the day you come to sell-on the coach, or do you go all out to make your vehicles stand out?
It's safe to say that Buckleys Coach Holidays has gone for the latter, a resplendent orange-liveried Tourismo seen on the A1 in Lincolnshire several weeks ago prompting a visit to the company to find out how the team are facing the current panoply of operating challenges.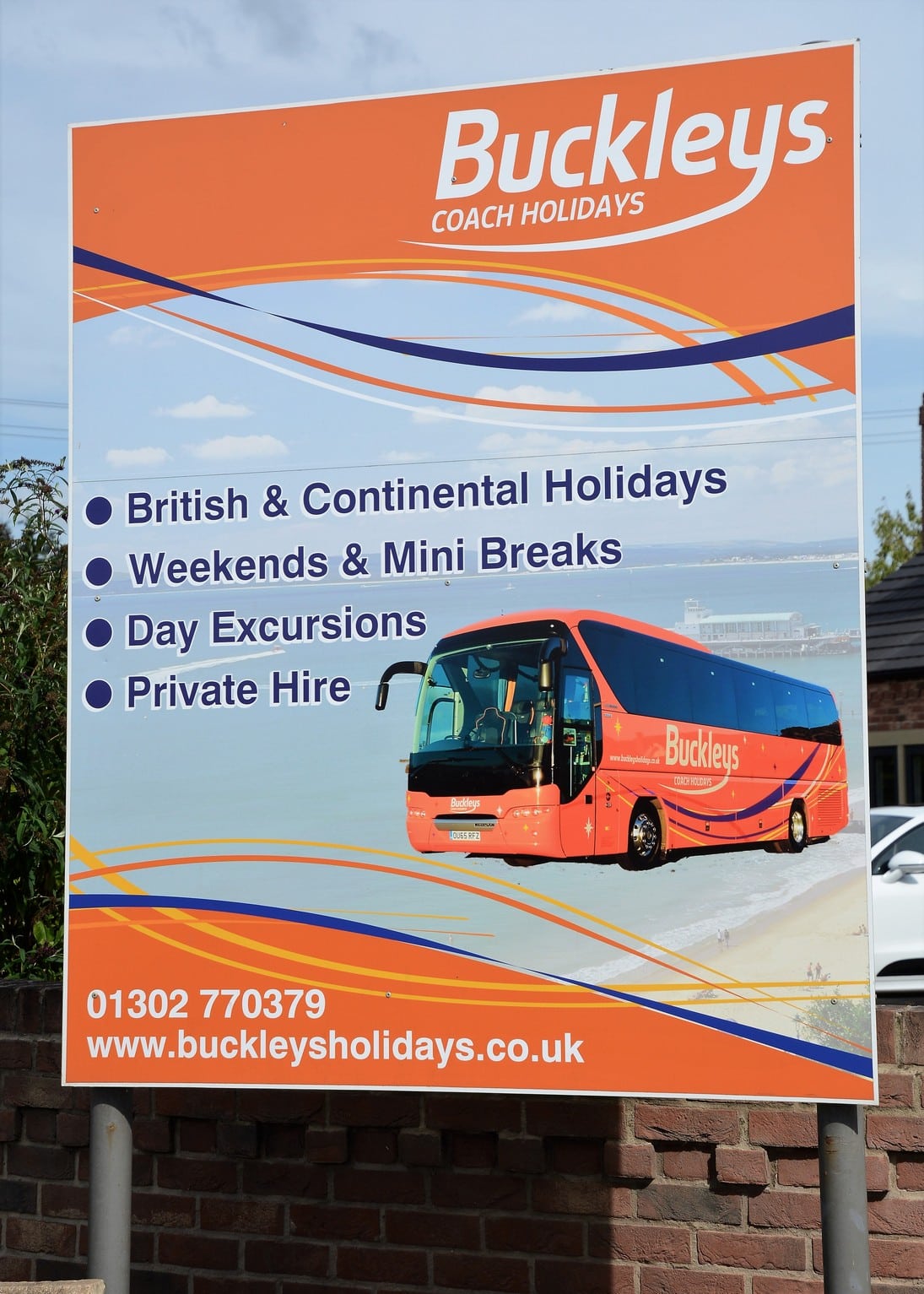 Buckleys is based in the South Yorkshire village of Blaxton. A mile or so down the road is Finningley, perhaps best known for the former RAF Station, now Doncaster Sheffield Airport.
Established by Steve and Jean Buckley in 1980, the company has always focused on operating coach holidays.
A greengrocer by trade, Steve also worked as a driver for the erstwhile Leon Motor Services. But he was ambitious, and one day, sat behind the wheel of a coach, the idea came to him.
"I was really enjoying myself," he recounts. "I thought to myself, I can do this myself. So I went and bought a coach, a Caetano-bodied Ford. That was the start."
The usual mix of private hire work followed, but it wasn't until 1985 that he caught the coach holiday bug.
"I'd taken a private hire group to Hastings for a week's holiday," he says. "Once again I found myself thinking that I was really enjoying the experience. I was running the company from my home in Auckley, just along the road from the current site. Jean and I put a few tours together. They proved popular and I realised that, actually, I preferred operating tours to anything else. Fast forward to 1991 and we were operating some 12 tours a year, mostly domestic, but including trips to Austria and Ostend."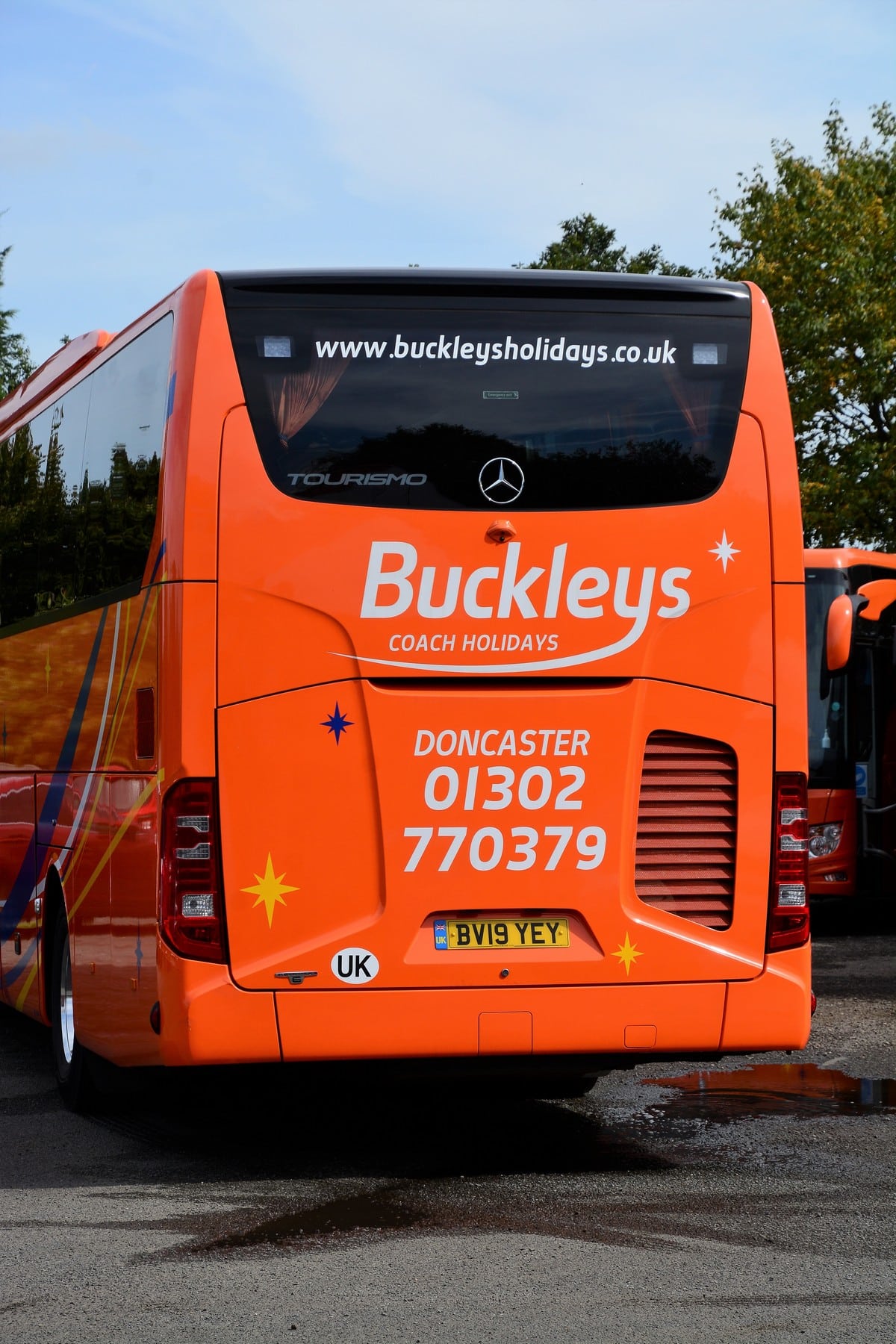 While all this was going on, Steve and Jean's son, Richard, was working at the local ICI plant. But when the plant closed, Steve suggested Richard could come and work for the family business.
"Richard wasn't keen," explains Steve. "But he said he'd try it for six months. He joined us in 1997, working in the office learning the business, as well as driving. I'm pleased to say he's really been the making of the company."
The warmth of orange
In 2000, Steve bought a Mercedes-Benz Hispano. It was the first coach to carry the new all-over orange livery.
"We had an orange stripe on the coaches for many years," he says. "For the new coach we had the choice of having any colour, and with no other operator in the area carrying such a livery, we thought a flat orange would help us stand out."
In the same year, Steve handed much of the day-to-day responsibility for the business to Richard. Soon after, another current member of the team, Graham Thornton, now Transport Manager, joined the business, initially as a driver.
A year later Steve asked Richard if he'd like to buy the business. This time Richard was unequivocal with his response, and on 1 September 2001 a new stage in the Buckleys story began.
Like Steve, Richard wanted to continue to focus on holidays. By 2003 the holiday programme was up to nearly 70 tours a year. In 2004 the Hispanos were replaced with a couple of Neoplan Euroliners.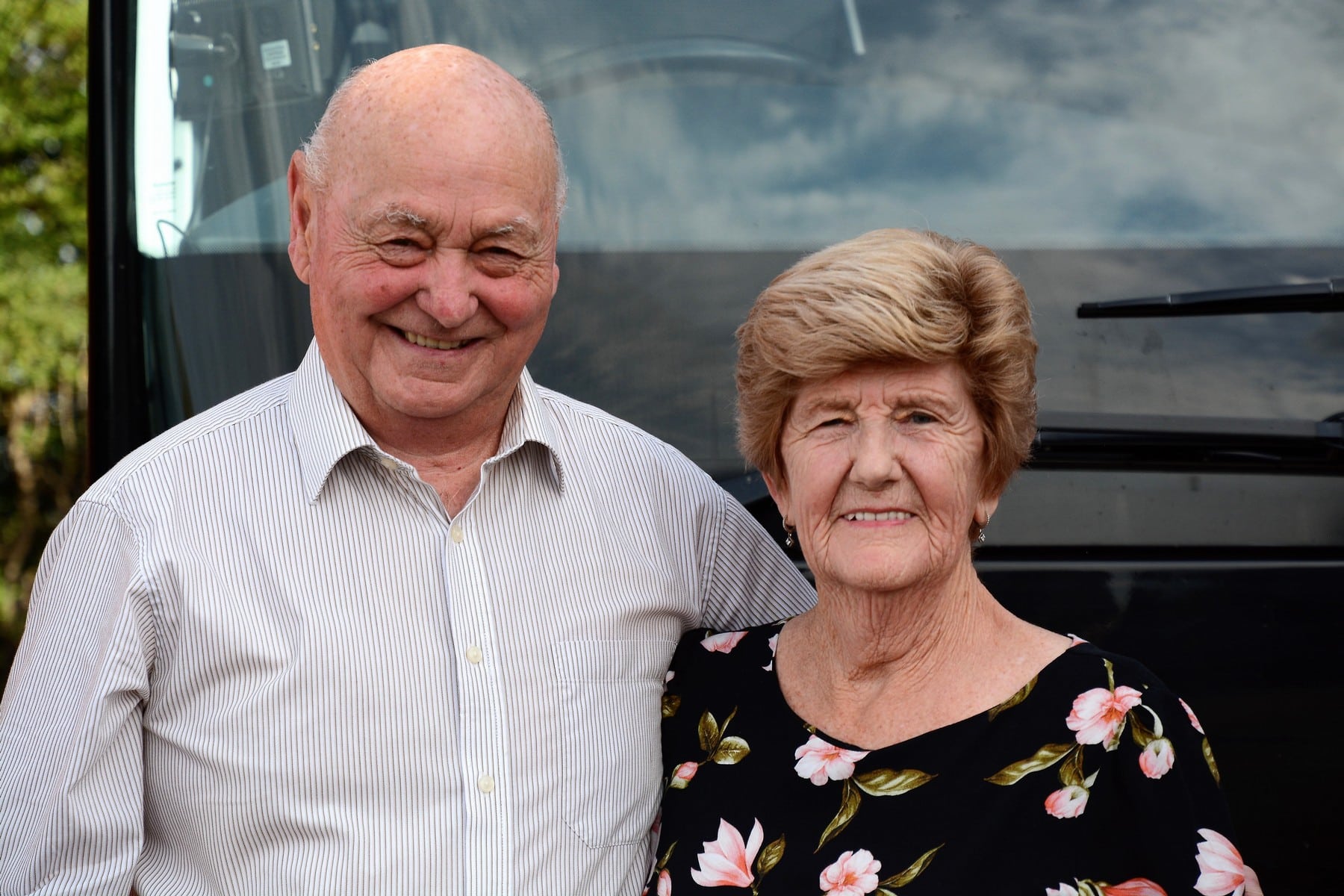 Two coaches was all that the site (Steve and Jean's home) could accommodate. In 2007 Richard acquired the business of another local operator, Swift Travel, and with it the current site at Blaxton and two coaches used on schools work. The Swift name was phased out in 2014.
A day excursion programme was introduced in 2009 along with an expansion of the core Doncaster catchment area to include Scunthorpe and Gainsborough. In 2011, weekend breaks were added to the holidays and day excursions programme.
"We were looking to expand, but we weren't going to increase our own fleet until we were confident the work was there," says Richard. "As part of this 'stepping up' process we would hire coaches in where demand exceeded our own vehicle capacity. That gave us a valuable window in which to see whether increasing our own fleet was the right thing to do."
By March 2020 there were seven full-size coaches in the fleet. Then the pandemic hit.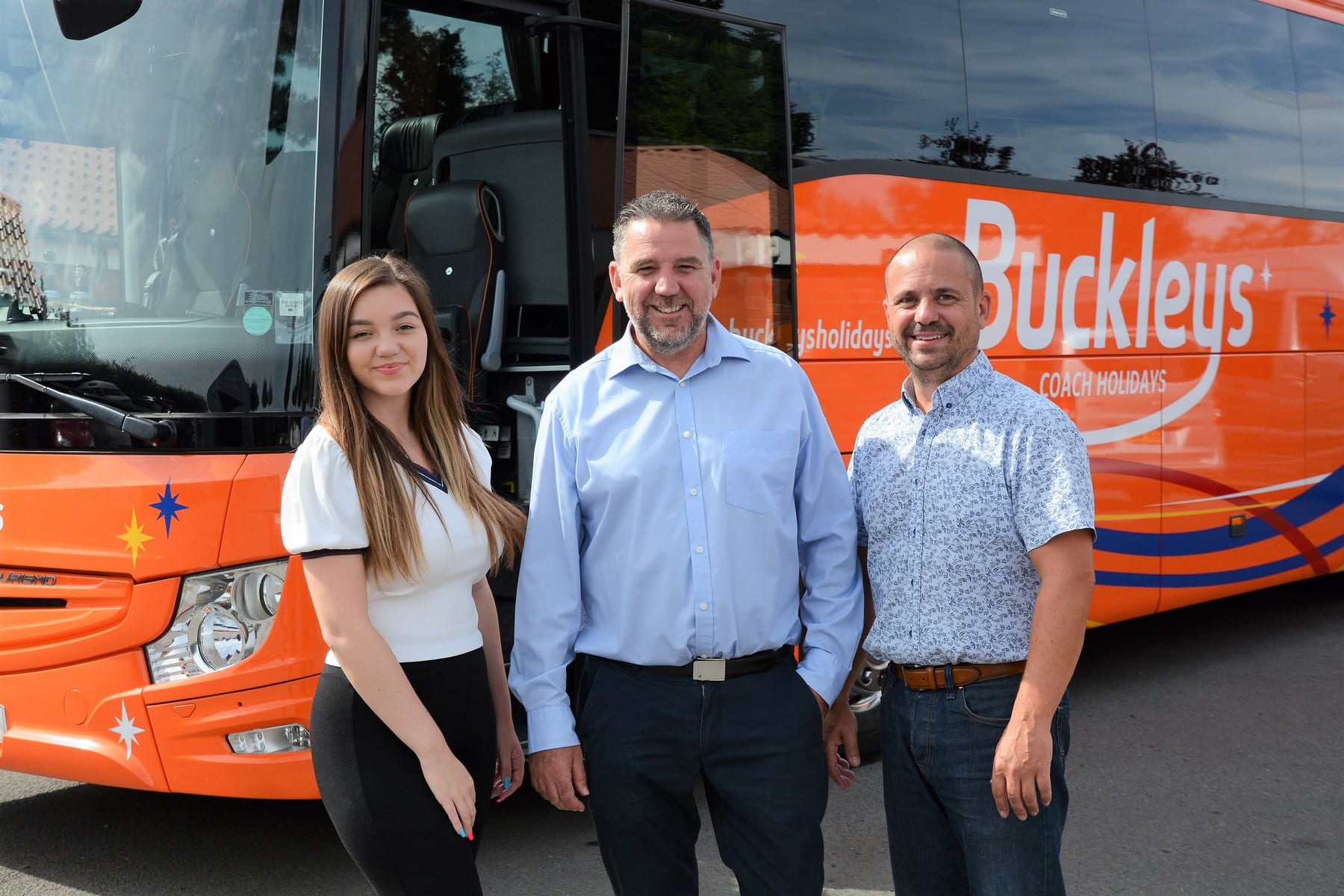 Trust account and communications
"I'd spent 20 years building up my team," says Richard. "I wasn't going to lose that, so we closed the doors and everyone, except me, was furloughed. We operate a Trust account, so that meant we could offer immediate refunds to customer who wanted them. I used Facebook to keep customers informed about what was happening, and regularly updated messages on our phone system. We brought all the staff back in July 2020, dropped the seating on coaches to 30 in a staggered layout, and re-started a small holiday programme. When the second lockdown hit, we repeated the same process. We were in a good place financially to survive. If it had been 10 years earlier, the situation would probably have been very different!"
Now, in 2022, the fleet stands at eight: four Tourismos and four Neoplan Tourliners, the latter due to be replaced by Tourismos in due course. In addition, a 16-seat Sprinter and two Mercedes-Benz Vito people carriers are used for the door to door holiday pick-up service.
"I like the Tourismo," explains Richard. "It's a compelling package. Coach buying in the past was often a compromise. Not with the Tourismo. It offers what we're looking for."
On-site maintenance is carried out by an in-house engineer with heavy maintenance being looked after by two local dealers, Northside Truck & Van for the Tourismos, and Fishlake Commercial Motors for the Tourliners. Completing the main supplier list are Heavy Duty Parts, TachoMaster, and Roeville, with its T3 tour management software.
"My philosophy for the company has always been to try and do things right," says Richard. "We strive for a high standard, not only with vehicle presentation and maintenance, but also with everything we do.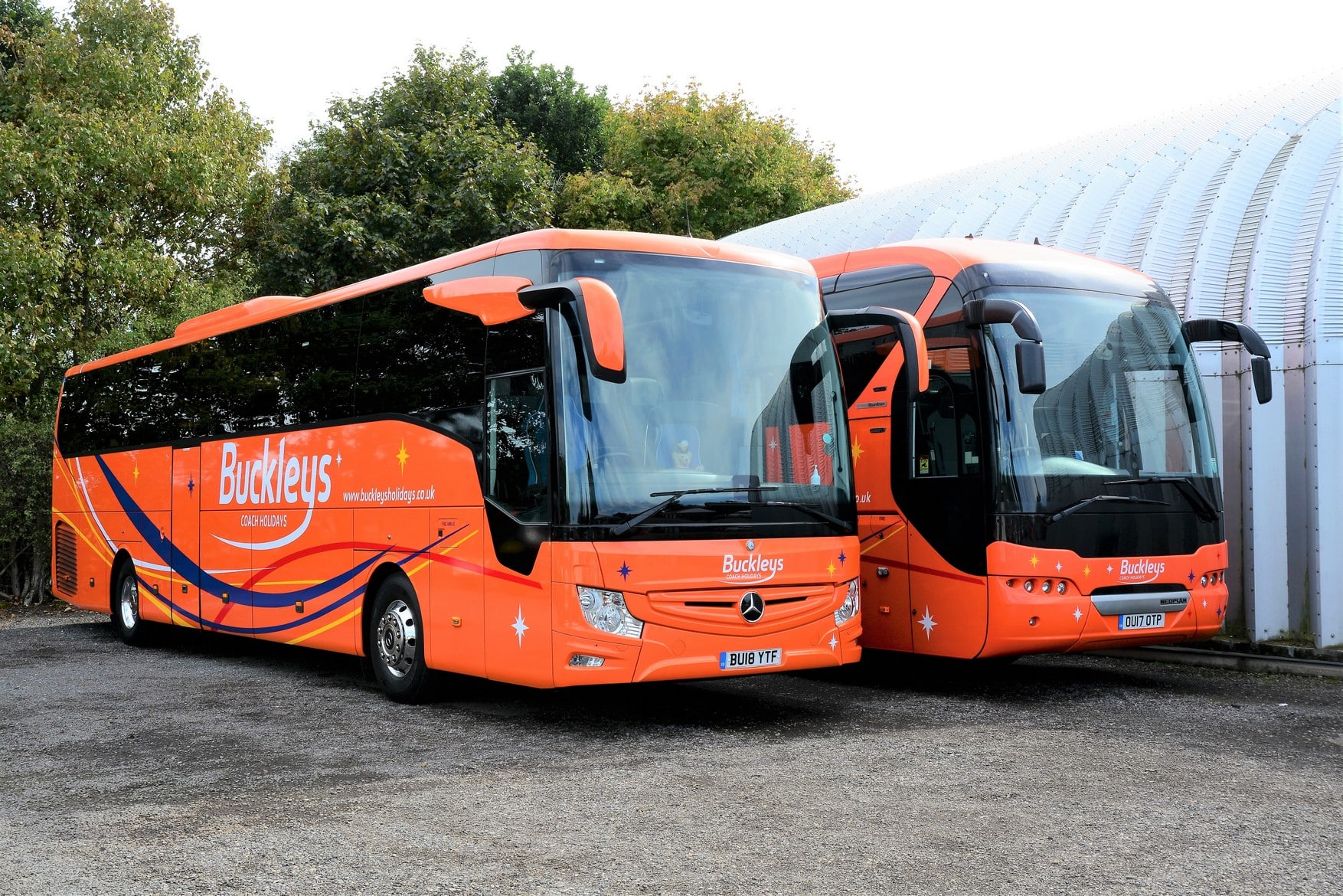 Hotel challenges
The holiday programme for 2022 features around 220 tours, while the day excursion programme offers around 160. 2023 is looking similar.
"We use the Hull to Rotterdam route for many of our continentals," says Richard. "It's P&O but it means we don't have the long drive south to Dover. For those tours that do need Calais then we're using DFDS. We don't use Eurotunnel. We do all the hotel contracting ourselves, but that's become more challenging. Some long-standing hotels have closed, some have taken government contracts and some have decided to stop taking coaches altogether. Many hotel staff have found better paid jobs, leaving hotels to find and train new staff. This often means the overall quality of some hotels isn't as good as it was. Business might be bouncing back, but many aspects of coach tourism aren't back to normal."
The family tradition continues. Richard's daughter, Bethany (20), is following in her father's footsteps, learning the business.
"Bethany is doing an excellent job working in the office, currently in a marketing role and looking after the website," explains Richard. "I like to think she'll be part of the business in the years to come. Equally, I wouldn't be where I am without my wife Rebekka, who not only supports me but also the office team. I'm really proud of what our entire team has achieved, including my brother, Robert, who's a valuable member of our driving staff."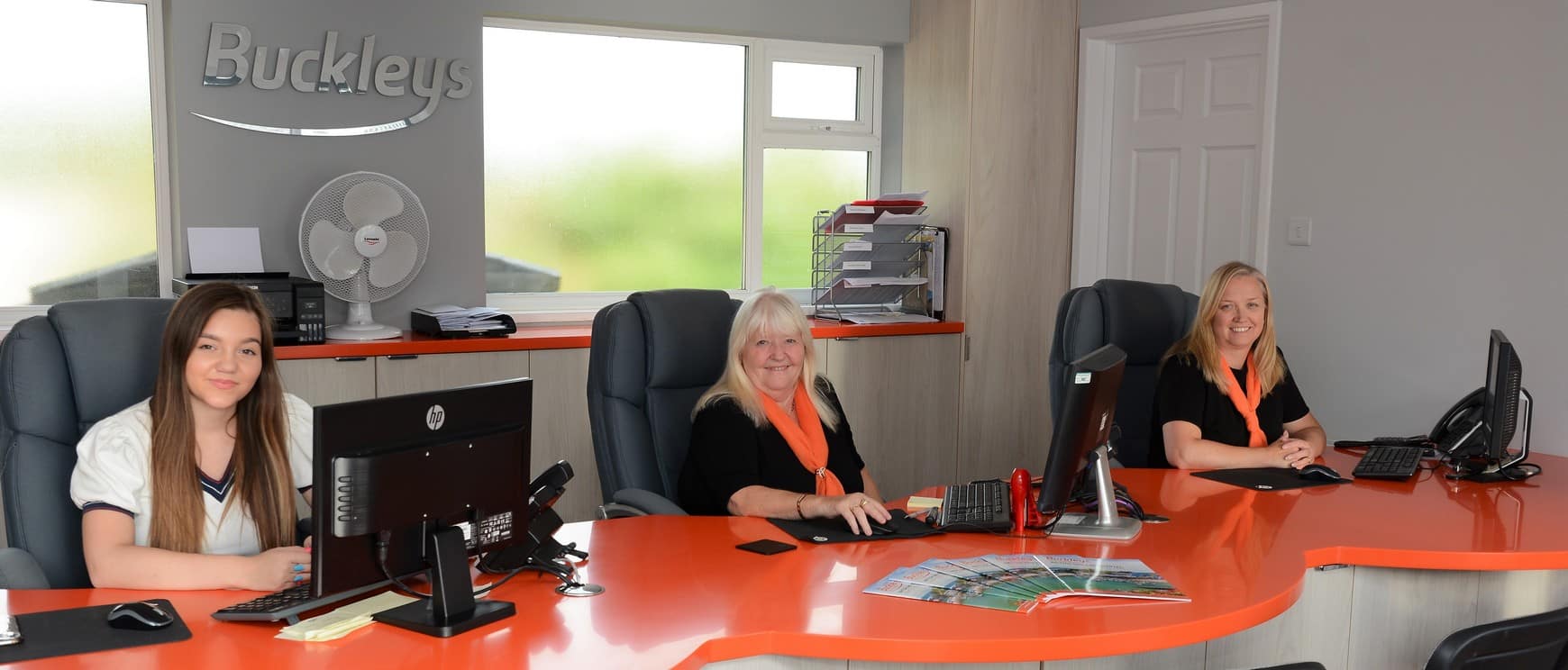 Final word from Richard's father, Steve.
"I'm proud of what Richard has done," he says. "But I worry. The pressure on household incomes from energy prices and inflation will affect disposable income. Discretionary holidays and day trips could be at risk. The good news is that 42 years after Jean and I founded the business, and in Richard's hands, Buckleys is in a strong place."