Domenico Bondi was appointed Managing Director of Volvo Buses in the UK and Ireland in February 2022. Since then, he has overseen ongoing development of that business; in the bus segment, the BZL battery-electric platform has come on stream in a major way, while for coaches, range changes and updates are in hand, with new product releases expected before the end of 2023. Strengthening of team and support resources is moving ahead, and that exercise will continue for as long as required.
The former senior Voith man has an overarching strategy behind his approach to the Volvo brand in coach and bus: To bring it "back to its glory days" here and in Ireland. The need to do that comes with a caveat; any dip in prominence was driven by events during 2020 rather than internal factors, Domenico believes. When the impact of the pandemic period is combined with wider market changes, he notes that there is significant scope to grow Volvo's reach in the segment.
The Swedish OEM remains a premium brand. For that reputation to stick, its product must be supported well, and he accepts that there is always room there to improve and develop. One of his priorities since coming into post has been work with the Volvo Truck and Bus dealer network in the UK and Ireland.
Additional training is being rolled out to relevant parties, including its delivery at Volvo Buses' Warwick headquarters and with a strong focus on electromobility. But improving the dealer experience for coach customers is equally clear among Domenico's aspirations.
"We are working to reinforce it," he explains. "I want to ensure that our coach buyers receive the highest level of service at dealer points."
To deliver that, the number of dealer-level technicians with coach-specific knowledge is being increased, a task that began in Scotland in recognition of Volvo's particular strength among coach operators there. For parts, over 95% can now be supplied overnight, whether they are held in the UK or Ireland, at Volvo Group's European service centre in Belgium, or further afield.
Volvo team strengthening a priority for Domenico Bondi
While engagement with multiple parts of the wider Volvo Group is imperative, Domenico points out that the task sits close to developing existing members of the UK and Ireland coach and bus sales and service teams.
"Strengthening the team was another of my priorities when I arrived," he continues. Volvo's coach and bus workforce in the UK and Ireland has grown by over 10% since his arrival. That sits alongside what he describes as work to reorganise and reenergise staff.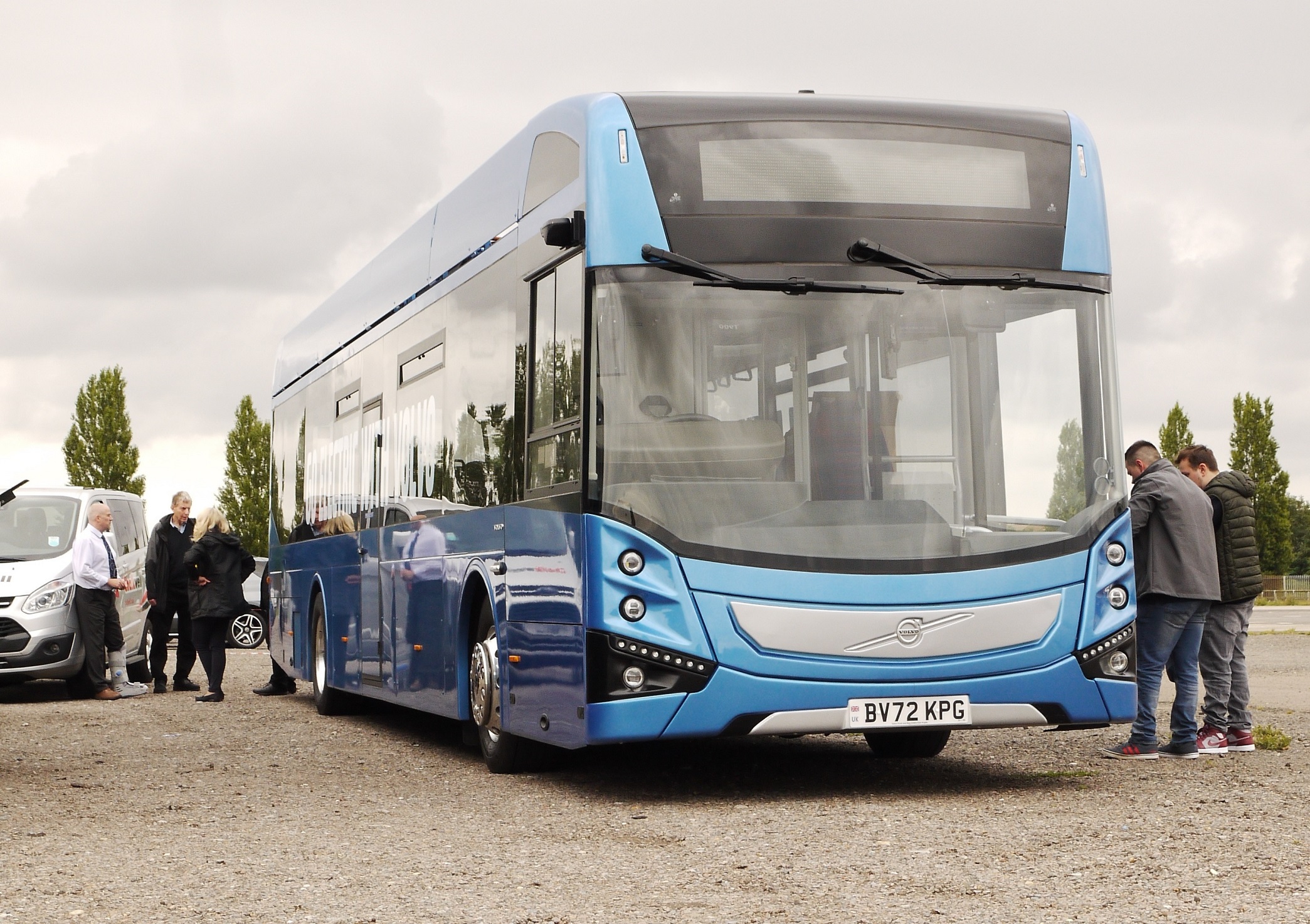 One of the key drivers of that work is electromobility. "If we want to increase our share of business in the bus market, then the key is to grow our electromobility influence and prioritise that journey," Domenico believes, noting that developments in the zero-emission field come quickly.
"We need to train our whole organisation to think about electromobility in a particular way," he continues. "Selling those products is different. The approach from dealer service points is different. The service regime is different, because they are simpler vehicles. This represents a transformative period for Volvo." Domenico's previous experience in the rail industry is important to the transition. "It is about moving from a 'diesel brain' to an 'electric brain'," he observes.
Key to existing electromobility work is the BZL platform, which is bodied for the UK and Ireland by MCV. While not all agreements had been announced at the time of writing, Volvo is now at 520 BZLs delivered or on order for the UK, capturing both single- and double-deck examples.
That has been helped by two major deals – for 170 units from Stagecoach Manchester and 105 from Warrington's Own Buses – but Domenico credits his team and support from Volvo Group in Sweden as being key to hitting the ground running since launch of the BZL in 2021.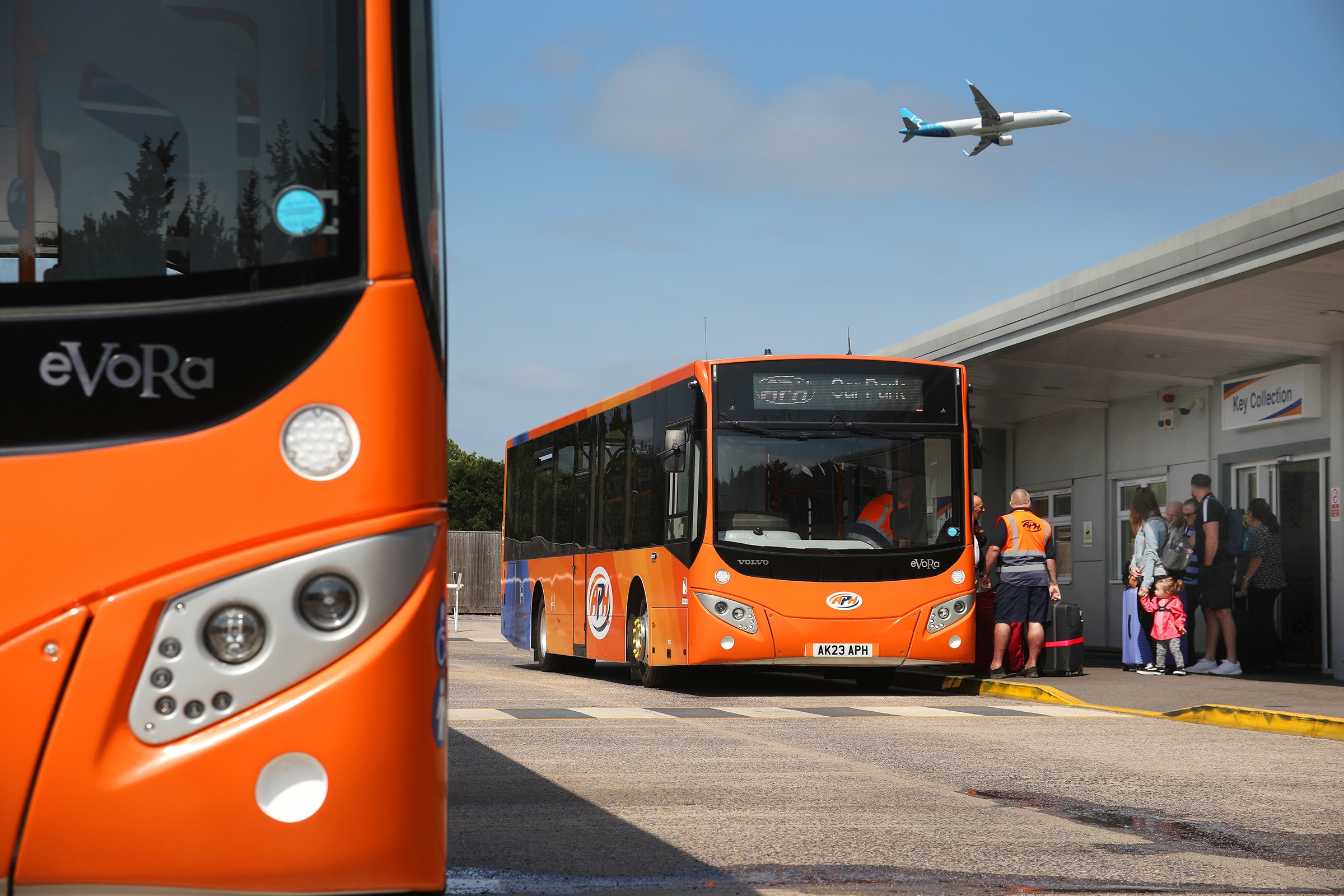 In August, 70% of Volvo's UK and Ireland overall vehicles ordered for the year to date were zero-emission. It expects to continue to grow the reach of the BZL, with Domenico pointing to a variant at around 9m in length introduced as part of the Warrington order as evidence of that. Because of the BZL's rapid success, the UK currently represents Volvo Group's largest battery-electric bus market in Europe.
Developments in coach are progressing rapidly
The coach market is understandably tracking behind the bus curve on electromobility, but work is progressing there with a likely introduction of a battery-electric Volvo coach in 2026. Domenico believes that demand for zero-emission coaches is growing quickly.
Nonetheless, the transition to zero-emission will not be easy for coach, and Volvo Group will satisfy demand for diesel vehicles for as long as that call exists. He notes the baseline commitment in London for the capital's bus fleet to become entirely zero-emission by 2035. If 12 more years are needed for that in an environment where usage cases are known, it would suggest that the vastly more varied and unpredictable coach application will take much longer.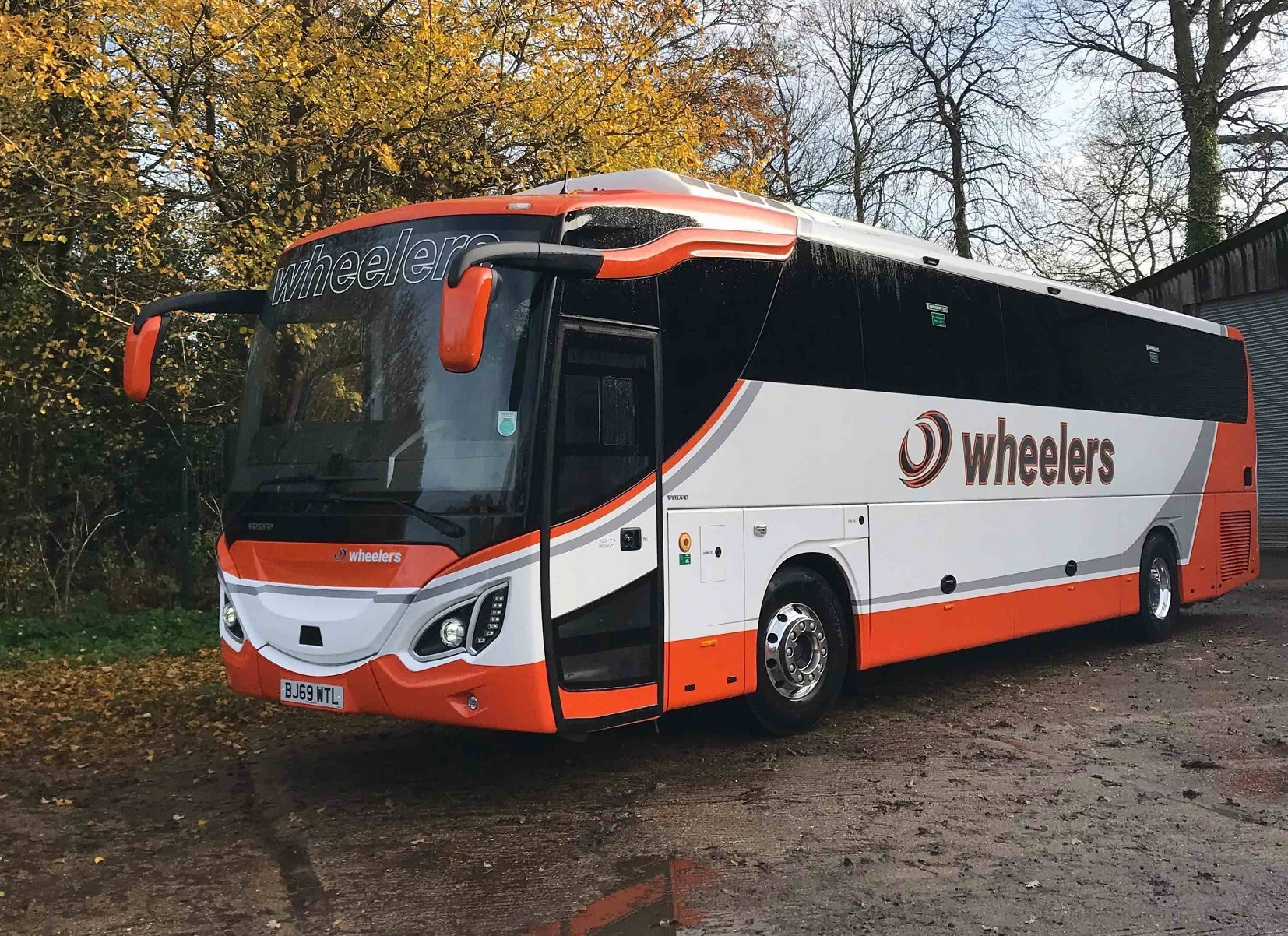 In the diesel coach marketplace, Volvo's range for the UK and Ireland will see two new models in early 2024. A third is in hand. Of the two confirmed thus far, one is a facelifted Sunsundegui SC7. It will be built on the B13R chassis, which has succeeded the B11R. Opening orders have been placed – including one multi-vehicle commitment confirmed in late August – and the first vehicles are expected to land in June next year.
Preceding that in February will be a facelifted MCV Evotor. It will see the model built on the B8R chassis for the first time. Domenico believes that for the work that the Evotor typically fulfils, the smaller-engined underframe is more suitable than the B13R. The B8R will also be supplied to Alexander Dennis for bodying by Plaxton in 2024, with a chassis order recently confirmed by that manufacturer.
9700 and 9900 have secure futures in partnership with Sunsundegui
For Volvo's complete coaches, both the 9700 and 9900 have secure futures in the UK and Ireland. The B13R chassis is used beneath both, and that will continue when body production moves to Sunsundegui in Spain after the closure of Volvo's body plant in Poland, which is expected by March next year.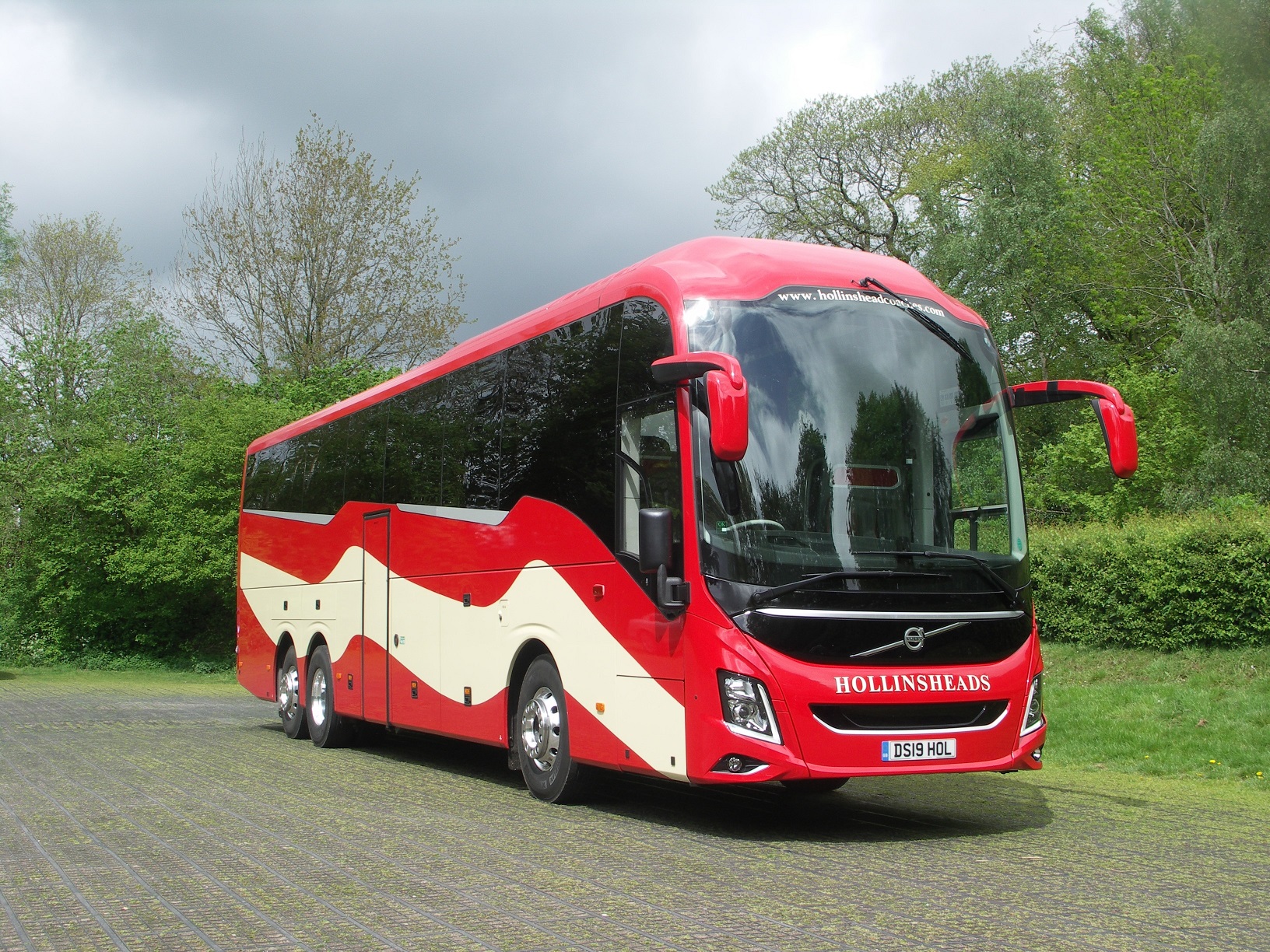 Jigs and assembly equipment from Poland will transfer to Spain as part of that change. "The 9700 and 9900 will be the same vehicles when they are produced by Sunsundegui," Domenico explains. The first 9700 built by Sunsundegui is expected to arrive by the end of 2024.
He notes that Volvo will continue to support the market with other coach models in the meantime, but points to the volumes already achieved with the 9700 as an indication of its potential. In 2022, 70 were sold in the UK and Ireland and Domenico wants to ultimately take that figure above 100.
Customer service a priority that has led to change
Domenico Bondi believes that when the work on products is combined with a focus on service and support, it puts Volvo well on track to cementing its position in the UK and Ireland. He notes that his appointment came in the same year that the manufacturer celebrated its 50th anniversary in those coach and bus markets.
"When I arrived here in February 2022, I took a long look at our strengths and weaknesses," he explains. "Bolstering service for customers was my top priority, but there were other areas to work on.
"That aside, I am very impressed with Volvo. It builds premium vehicles and delivers a premium service. But strengthening products and service also required a strengthened team, and that was another of my priorities, hence the changes that we have introduced."
Are all of Domenico's long-term aims ultimately achievable? That remains to be seen, but he is happy with progress so far on his watch. "We are doing well. We are growing, we have a motivated team, and we are looking ahead – and we will double vehicle volumes and turnover in 2024 compared to this year."