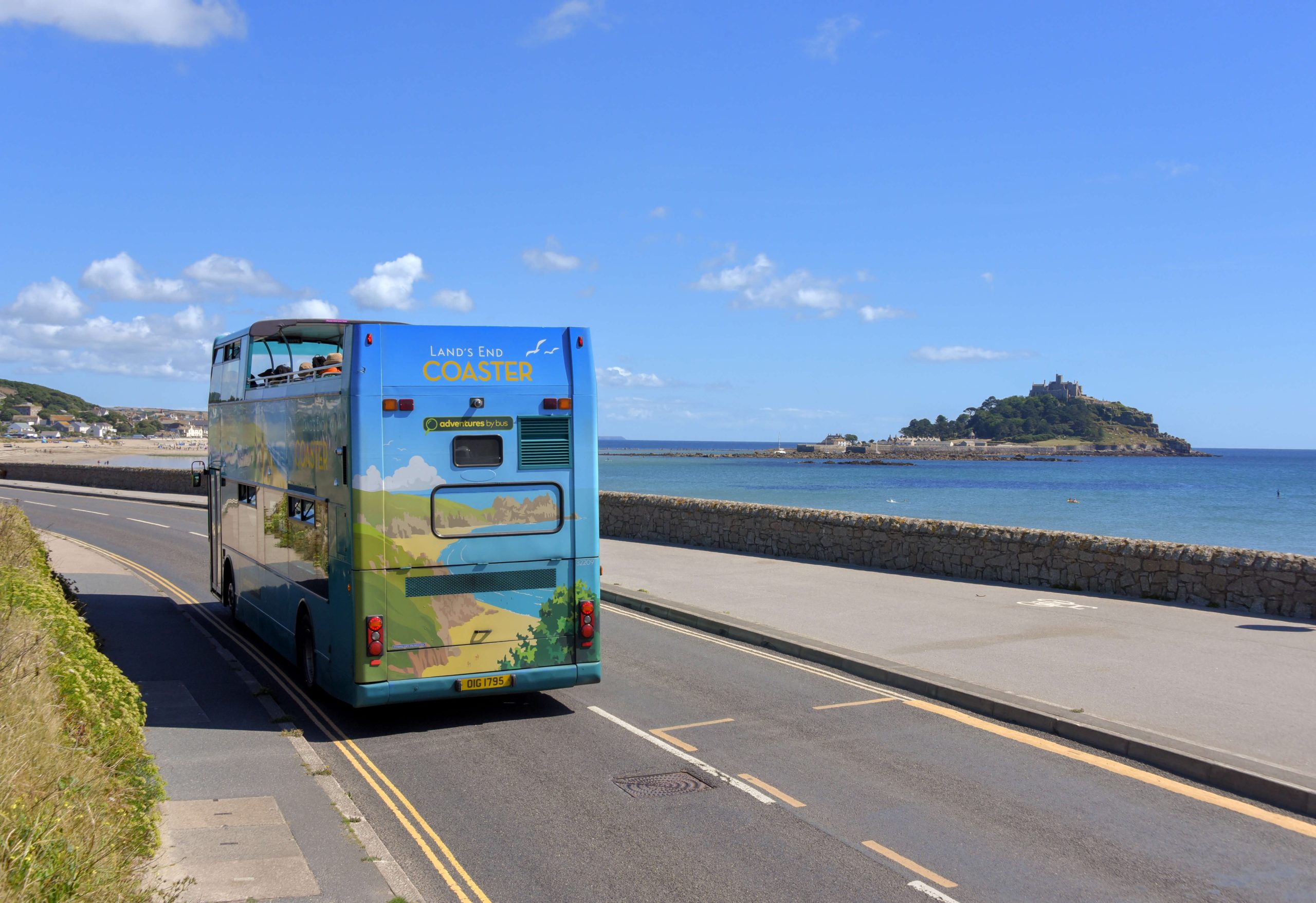 With the reduction of traditional customer streams such as commuting, bus companies are having to tap into new potential avenues of business. One of these is tourism. The UK has some of the most beautiful scenery and impressive history in the world, attracting millions of visitors annually from overseas. Further, both the pandemic and environmental concerns are encouraging Brits to appreciate more what is on their doorstep.  
A new initiative called Great Scenic Journeys has been set up to help bus companies capitalise on what Britain has to offer in terms of tourism. Launching in March 2023, it will be a one-stop-shop portal to accredit and promote bus routes which have something amazing to offer the eyes of bus customers.  
Four of the big five bus operators have signed up, with already more than 100 routes in total representing the initial list. The website, when live, will highlight recommended journeys, itineraries and days out. In return for the "modest" sign-up fee, the routes will also be promoted on Twitter, Facebook, Instagram and TikTok.  
The idea came from Alex Warner, who has put 30 years' management experience in the transport, leisure and logistics industry to use in bringing it to fruition alongside design agency Best Impressions. It's a spin-off from his recent work with First Bus in the South West to create the Adventures by Bus brand. Linked to this, a visit to the Lake District as a non-driver made him realise that operators have such a great product from their windows that they could be exploiting even more.
"After the pandemic, what we've all seen is there is a little bit of aversion to foreign holidays and all the hassle and cost that comes with it," Alex explains. "People have reconnected with the simple things in life. People want to get out more from a mental health perspective and see things and do things. That's why we think Great Scenic Journeys is happening at the right time, particularly for the bus industry, with commuting, shopping, cinema and theatre trips and even trips to sports events in decline, and mobility aspirations are a bit more localised than previously. We're finding the bus industry needs to reinvent itself to some extent and stimulate new markets, and that's what we're all about."  
Go-Ahead, Arriva, Stagecoach, First Bus, Megabus and Transdev Blazefield are some of the major operators signed up, along with independents such as Reading Buses, Warrington's Own Buses and Blackpool Transport. It will not be limited to the UK, with Bus Éireann already having come on board. Meanwhile, there have also been sign-ups in rail.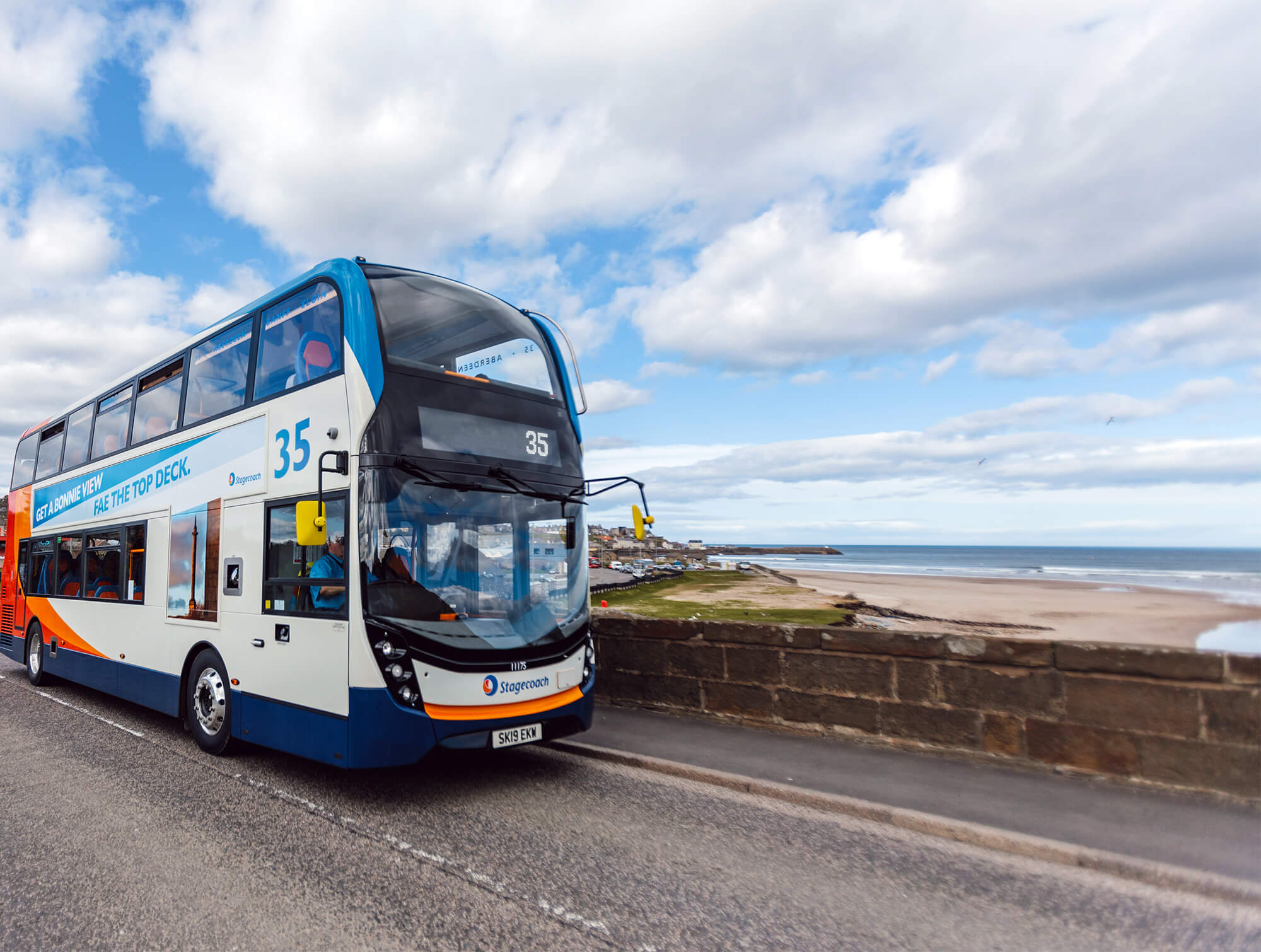 An important aspect of the programme is that the Great Scenic Journeys brand will confer a certain quality of service. "We only want the best," says Alex, who hopes travellers will try more routes on the basis of having enjoyed others with the logo. Enthusiasts may even "tick off" routes in much the same way as enthusiasts collected Panini football stickers.  
In return for the sign-up fee and building on his experience in running a customer service consultancy and customer satisfaction programmes, Alex is keen to work with prospective sign-ups to help them improve their offering and qualify for the certification, just as hotels would be assisted to meet star-ratings levels. The initiative will also support bus companies to expand their own networks to cover nearby tourist hotspots to which there is not already a service.  
What he calls "delighting customers" training is also offered as an add-on. So, too, is support in creating brand personalities for routes, customer and non-user surveys and field marketing in the community. 
As to why the industry has not yet exploited the idea more, he is positive rather than critical. "It sometimes takes an outsider to say 'what about that?' or for things to come together at the right time in terms of relationships," he says. "The industry's not been helped by the fact that people have been competing and now it's like, 'we're all in the trenches together'. In fairness to the bus industry, the margins are tight so they've not got big marketing departments. All these companies have been doing stuff to promote their scenic journeys, but what we're doing is actually promoting their scenic journeys as part of a collection."  
Alex sees much room for expansion in future. Among the possible developments are ticket sales from the website, as well as integration with rail and even taxi. Great Scenic Journeys could also set up partnerships with local authorities and tourism companies to create rover tickets and discounts on local attractions.  
"What we've found, throughout this whole experience of writing the website content, is that there are so many routes out there where the potential has not been realised," he says. "Such as routes that might not offer amazing, jaw-dropping scenery like you get on the Exmoor Coaster or the Land's End Coaster, but that go through places of interest."  
The sky is the limit for the scheme, he believes, especially when taking into account overseas visitors. Britain was 10th on the list of the most visited countries worldwide in 2019, according to United Nations World Tourism Organization. "We could fill duplicate bus services in Devon and Cornwall full of German tourists that are interested in the services down there," he says. "How do we unlock that for the benefit of the bus companies in the UK? The world really is the oyster."  
12 scenic bus journeys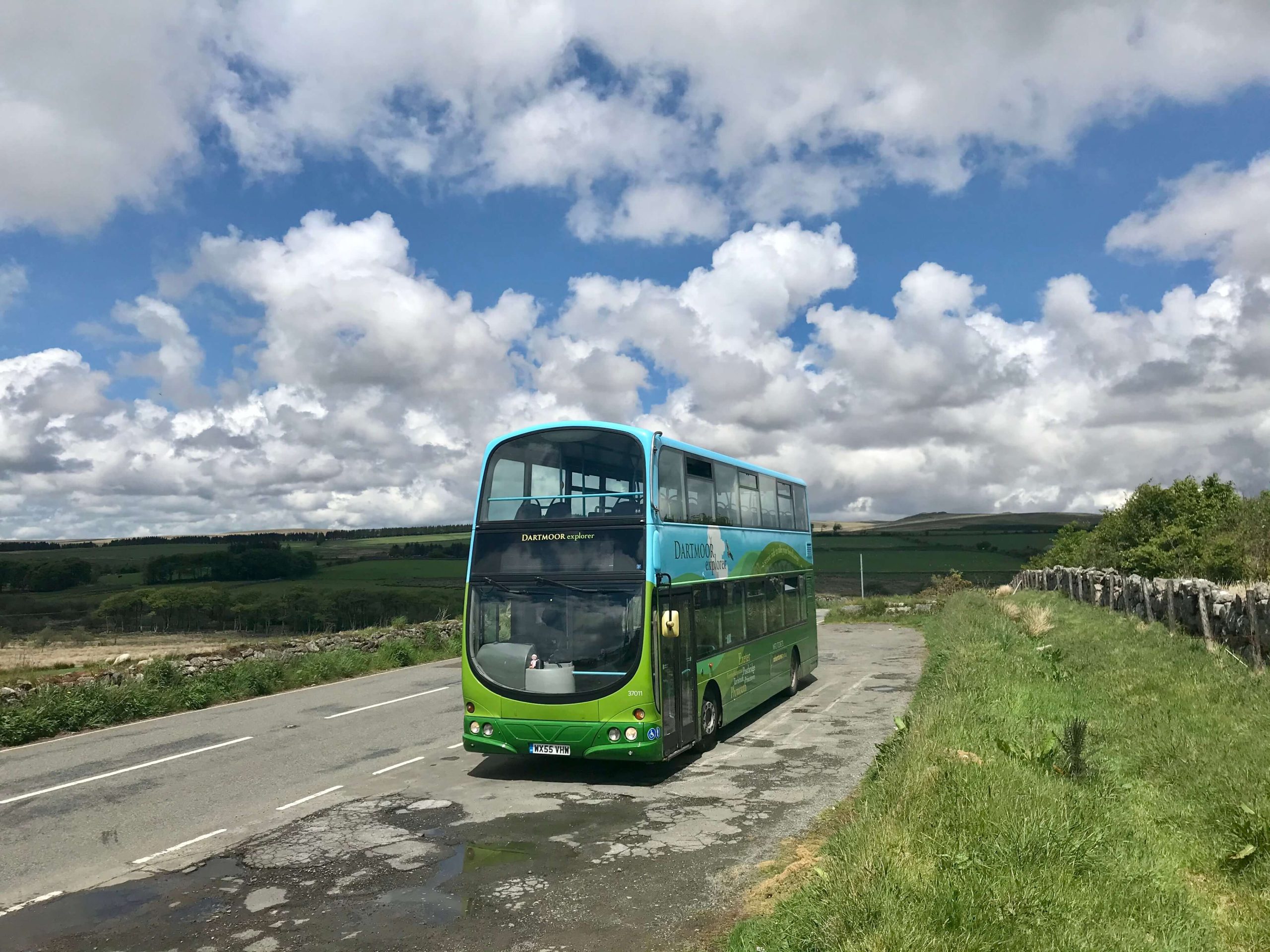 At the time of going to press, 114 routes were signed up to Great Scenic Journeys. Here are some of the first batch. 
Dartmoor Explorer – First Bus South West 
X56 Edinburgh-Perth – Stagecoach East Scotland 
36 Leeds to Ripon – Transdev Blazefield 
12 Rhyl to Llandudno – Arriva Buses Wales 
Exmoor Coaster – First Bus South West 
Land's End Coaster – First Bus South West 
77 Buttermere-Keswick – Stagecoach Cumbria & North Lancashire 
Beachcomber (Scarborough) – Go-Ahead East Yorkshire 
T11 Orkney Tour – Stagecoach Highlands  
AD122 Hadrian's Wall County Bus – Go North East 
64 Ipswich to Aldeburgh – First Bus Eastern Counties 
59 Skegness to Mablethorpe – Stagecoach East Midlands