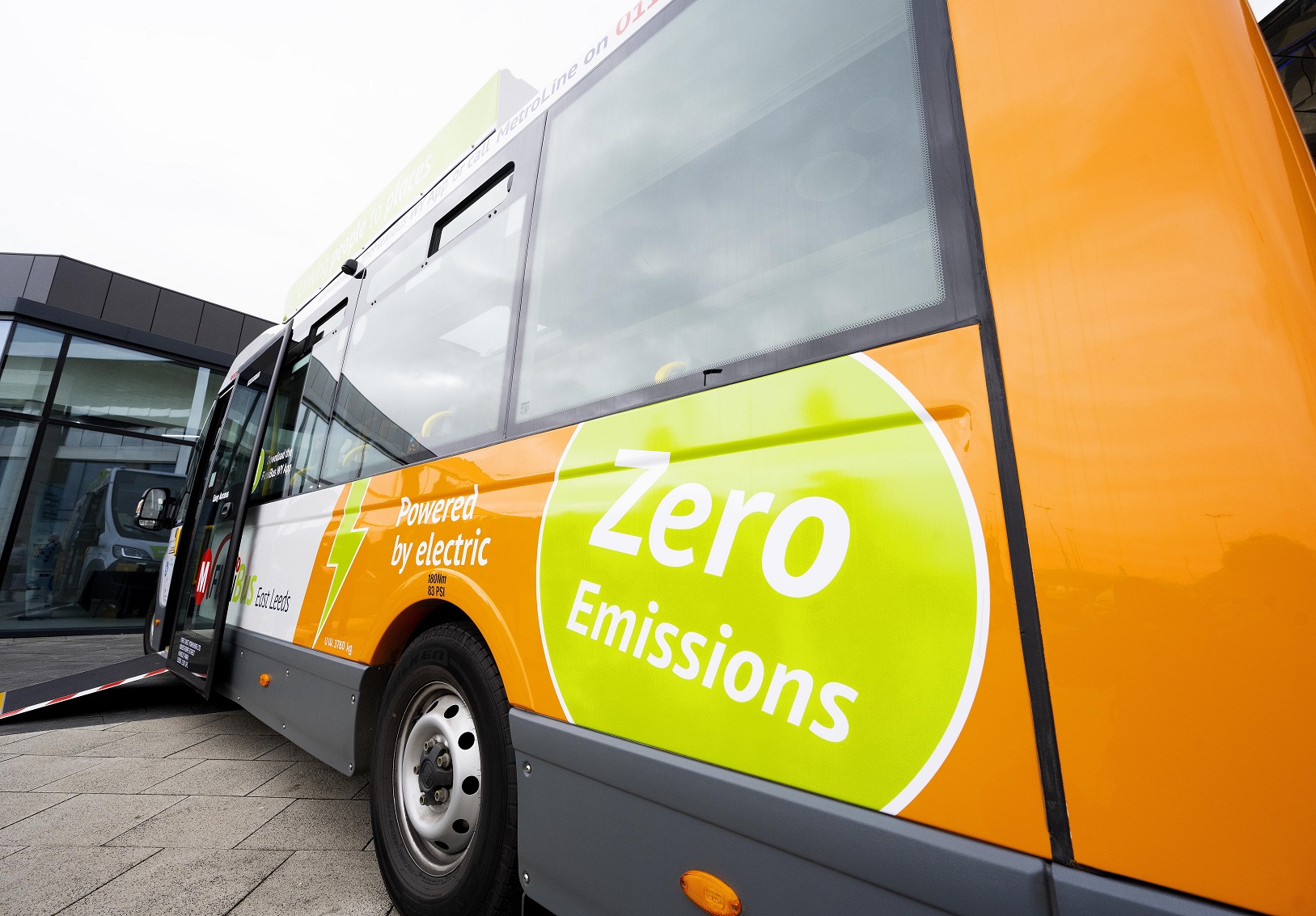 Minibuses are too often forgotten in decisions about the future of the coach and bus industry, despite providing a vital service to areas often overlooked and underserved by traditional bus networks.
Minibuses of under 6,000kg GVW accounted for nearly 60% of new coach and bus registrations in 2022, according to the Society of Motor Manufacturers and Traders. Zemo Partnership analysis suggests that at least 60% of those are purchased by the educational sector.
While minibuses represent only 4.2% of registered PSVs, their use is growing in popularity among local authorities (LAs) and small community transport organisations looking to serve rural communities. So what does the zero-emission transition hold for this segment of the industry, and what has been progressed to date on the road to Net Zero?
Zemo Partnership analysis shows that there are just over 50 zero-emission minibuses in service across the UK, all of which are battery-electric. The majority of those vehicles are used by LAs and private organisations for staff transport and shuttle services.
Zero-emission minibuses are ideally suited to these sorts of low mileage back-to-base operations as they enable operators to utilise existing public charging provision if they have not already installed charging equipment of their own.
A small number of these vehicles are deployed on registered bus routes and demand responsive transport (DRT) or dial-a-ride networks, serving rural areas otherwise without access to other bus services. These routes provide more of a challenge to the deployment of zero-emission minibuses, testing the typical 150km range to the limit. In the case of DRT, of course, having an undefined route  makes it harder to plan and assess battery depletion rates through the day.
Despite those hurdles, operations like HertsLynx in Hertfordshire and FlexiBus in Leeds have shown what is possible in both rural and urban settings, demonstrating that, with the help of effective digitalisation and optimisation, these vehicles are more than up to the task today.
While registrations of zero-emission minibuses remain a tiny fraction of overall registrations, well behind those of full-size buses (around 50% of which were zero-emission in 2021 and 2022), the fledgling development of zero-emission minibuses shows what is achievable in the future.
As we await the government's response to the call for evidence on the end of sales of new non-zero-emission minibuses, published in 2022, there are already incentives available to minibus operators to drive the uptake of these vehicles.
Particularly important in this regard is the BSOG 22p per km zero-emission bus incentive in England, opened in April 2022 and which – unlike the low carbon emission bus 6p per km that went before – allows operators running registered bus services to claim for vehicles with under 22 seats. As with buses, for minibuses to be eligible, they must hold a Zemo Partnership Zero Emission Bus Certificate.
The Department for Transport has yet to also offer grant funding for zero-emission minibuses in England, although minibuses were eligible for Transport Scotland's Scottish Zero Emission Bus (ScotZEB) challenge fund phase one. Seven zero-emission minibuses across three bidders were funded, just 3% of the total number of vehicles supported through the scheme as a whole. We are currently awaiting announcements on phase two of ScotZEB.
It will no doubt be a long road to zero-emission for many minibus operators that are challenged by limited resources and lack of appropriate, tailored funding. But with more projects being introduced every year, it is becoming clear that zero-emission minibus operation is not just a long-term aspiration; it is achievable for many today.