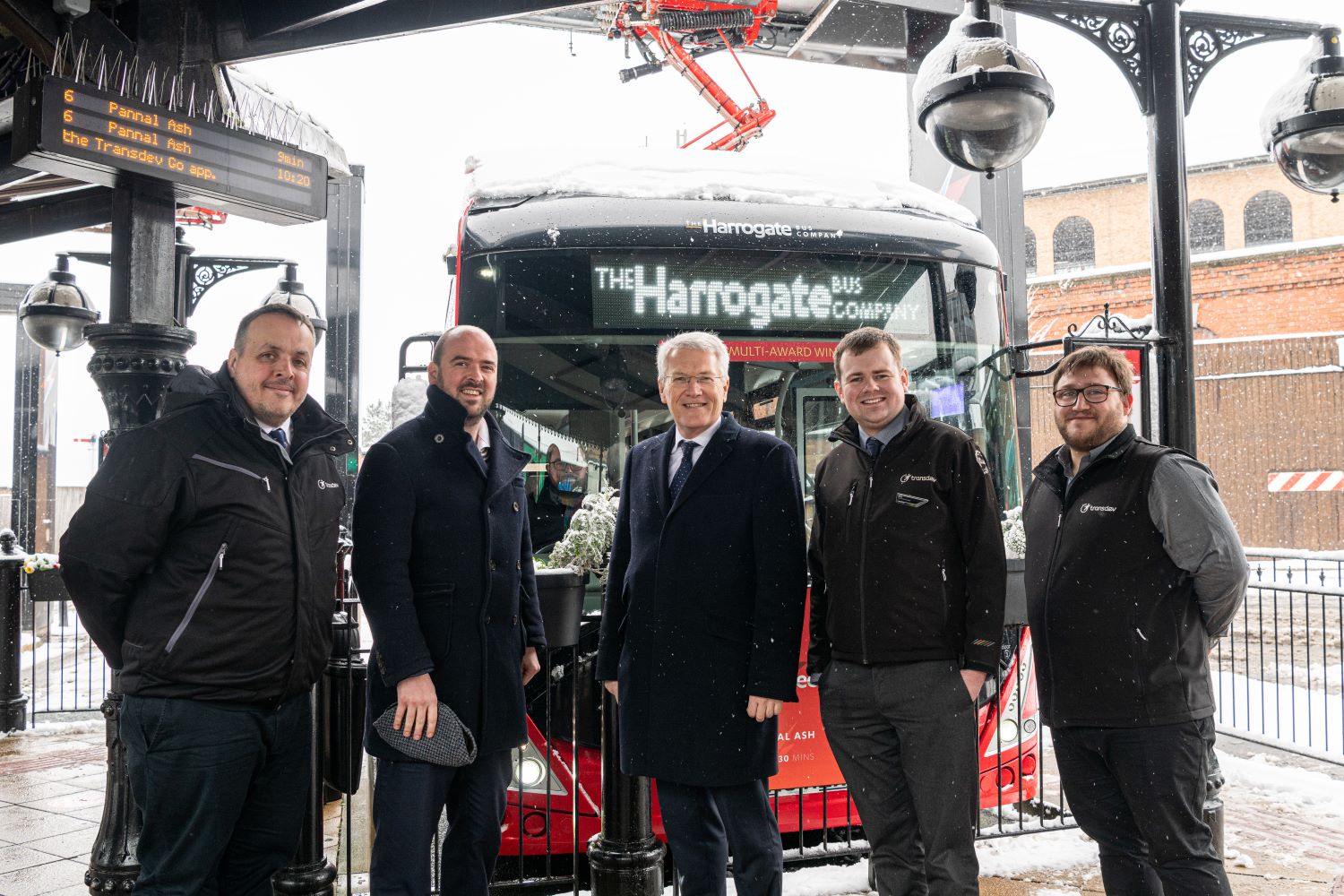 Buses Minister Richard Holden heard about Transdev's recovery in passenger numbers on a visit to the company's Harrogate headquarters this week.
Mr Holden was welcomed at Transdev's Academy centre in the North Yorkshire town and met drivers and other staff at the bus station.
Transdev Operations Director Vitto Pizzuti updated the minister on passenger levels being almost on a par with pre-pandemic.
"Fare-paying customer numbers are now at 96% of 2019 levels, and on Friday 3 February we saw our busiest day ever, with 131,000 customers travelling on our network on just one day," said Pizzuti. "We've also seen numbers travelling on Coastliner rise by 75%, and on The 36 linking Harrogate with Leeds and Ripon by 11 per cent, as the £2 cap on single fares continues to prove popular."
Mr Holden, who was also also briefed on progress towards the introduction of 71 fully electric buses across Transdev's Yorkshire networks, was encouraged to see the recently extended £2 bus fare cap having success.
"Having invested more than £2 billion to support bus services since the pandemic, it's fantastic to see so many people using the bus here in Harrogate," he said.
"Our £2 bus fare cap is helping to turbocharge the return of passengers, and we will continue to work hard with local authorities and operators like Transdev to get even more people to hop back onto the bus."
Transdev, who recently announced a new bus sponsorship offer following a successful trial with retailer John Lewis, also treated the minister to a visit to its recently upgraded welfare facilities.
Mr Pizzuti said: "We're delighted to have welcomed the Buses Minister, who saw for himself the lengths we go to during wintry weather to keep our buses on the road serving our customers.