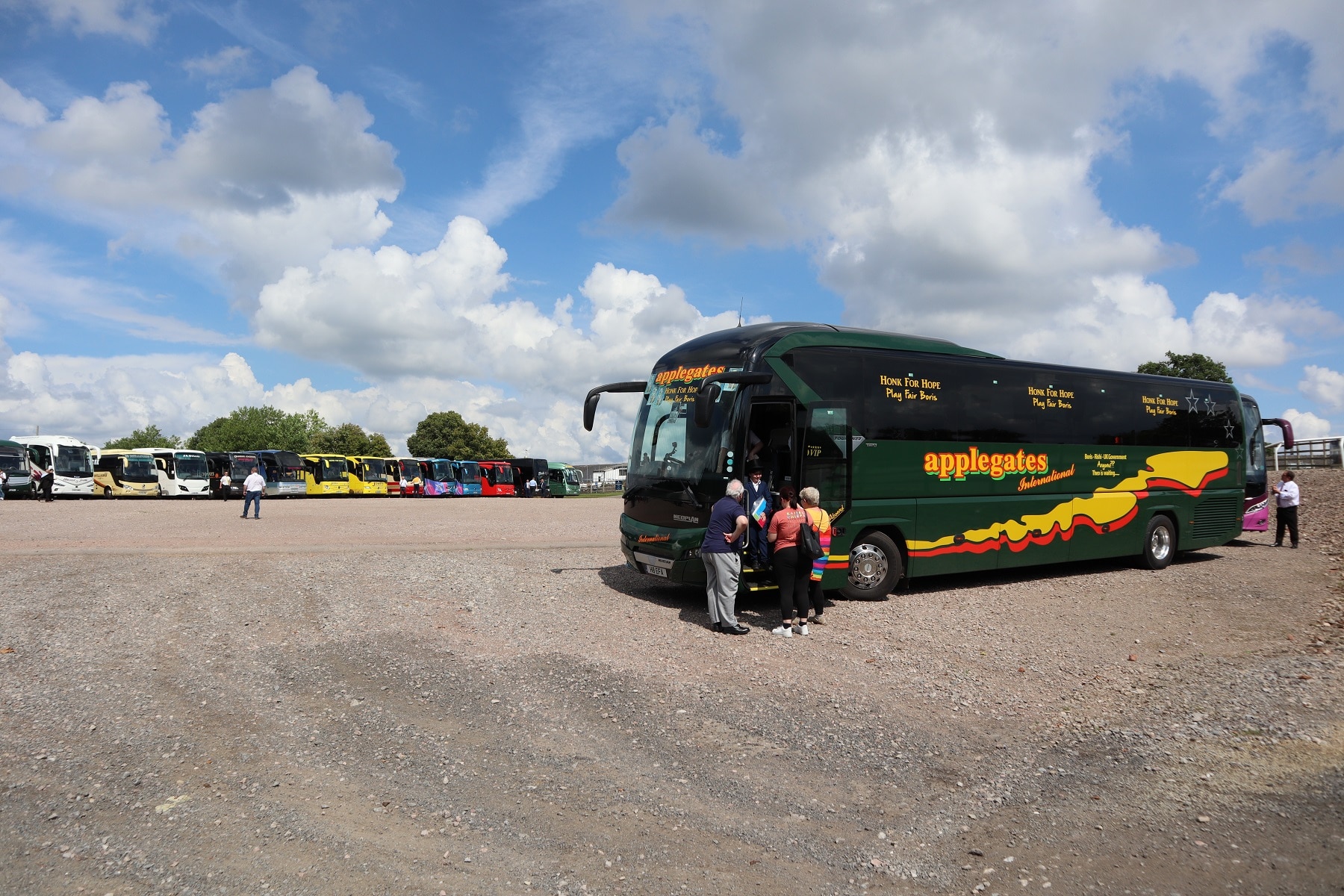 Organisers of the proposed nationwide marketing campaign to raise the profile of coaches and coach travel have called on members of the industry who may still be considering participation to come forward and pledge their support ahead of the 30 June deadline.
Candice Mason, Director of Business Operations at Masons Minibus and Coach Hire, has thanked those who have already committed funds to the project or resources in kind. But she says that more are needed to ensure that it goes ahead. Mrs Mason adds that a strong and highly visible marketing campaign stands to benefit all members of the coach industry, regardless of the work sectors that they are involved in.
"This is last orders for those that are still considering whether to pledge their support," she says. "We have come so far with what we have achieved already. Now we are at the final hurdle. I urge anyone who is still thinking about signing up to do so."
As revealed at a webinar on 2 June, the campaign is asking members of the industry to each commit a minimum of £950, with a target of £150,000. The ultimate aim of the project is to attract more customers to coach travel. Advertising will be focused at a local level to enable contributors to reap the best rewards.
The following operators and suppliers have already committed to financially supporting the project and have agreed to their identities being publicised:
Albatross Travel
Alfa Coaches including Alfa Travel and David Urquhart Travel
Alpine Travel
Angela Coaches
Applegates Coaches
Barnes Coaches
Catteralls Coaches
Centurion Travel
Chalkwell Coach Hire
Clarkes Travel of Birmingham
Coastal Coaches
David Ogden Holidays
Distinctive Systems
Eastons Holidays
Galloway Coach Travel
G-Line Holidays
Hunts Coaches
Irizar UK
Johnsons Coach and Bus Travel
Jones Login
Kirbys Coaches
Longmynd Travel
LJ Edwards
MacPhails Coaches
Masons Minibus and Coach Hire
Woods Travel of Bognor Regis
Yellow Coaches.
Trade bodies the Coach Tourism Association, the Confederation of Passenger Transport, RHA and the UK Coach Operators Association have all committed to supporting the project, and suppliers EvoBus (UK), Irizar UK, Pelican Bus and Coach, Plaxton and Scania (Great Britain) have each agreed to lend vehicles to assist with the scheme as and where needed. Members of the trade press, including routeone, have also supported in kind.
Register your support here.