Hopes for a strong year of coach tourism in 2023 are buoyant after two operators active in that sector reported heavy festive demand and a high level of interest at the start of the new year.
Edwards Coaches Contracts Manager Caroline Narloch says that the Llantrisant business saw "a particularly strong end" to 2022. That leaves it hopeful that this year will continue in the same manner. Tours to Christmas markets both domestically and abroad performed well, as did festive shopping trips, she adds; going into November 2022, there was "very little capacity left to sell" on those trips.
Director Mike Edwards notes that the operator's holiday programme "is slowly getting back up to speed" post-pandemic. He adds that 2023 looks "really promising" after the business carried a credible 30,000 passengers across its 15-strong dedicated tour fleet last year.
Momentum has been gained since dispatch of this year's summer brochure, Mr Edwards continues, although holidays form a modest part of the South Wales operator's work. Fuel costs and driver recruitment remain the biggest problems facing the coach industry and Edwards is not immune to that, he adds.
Strong open day for Parrys reinforces 2023 coach tourism hopes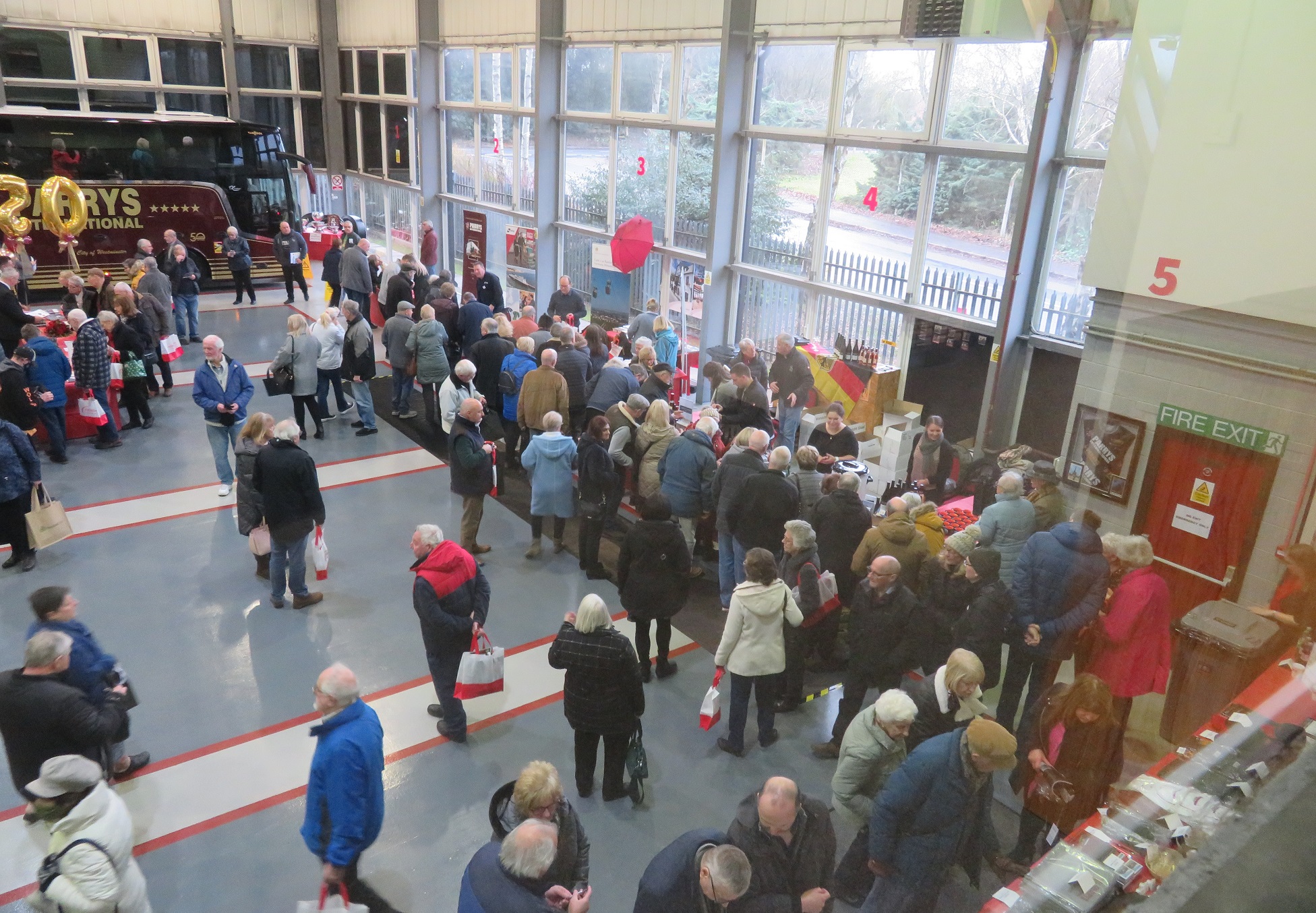 Also seeing a good start to 2023 is Parrys International, which this year celebrates its 50th anniversary.
It held its first customer open day since 2020 on Sunday 15 January. Managing Director Dave Parry reports that around 1,500 people attended and that a significant number of holidays were sold.
The attendance was down on a previous record of 2,000, but he adds the caveat that very high numbers can be difficult to manage.
Mr Parry notes that while a lot of talk surrounds a recession and reduced consumer spending, evidence thus far suggests that the coach tour participant demographic has a pent-up demand to travel and the financial means to do so. Many members have not partaken since 2019, and that is reflected in some booking trends for 2023.
A minor issue was a delay with brochure delivery due to Royal Mail strikes, but that aside, strong volumes are in evidence, he continues. The morning after Parrys' open day also proved to be busy. There is an indication that customers who may have been reluctant to travel in 2022 are now returning to the fray, Mr Parry adds, although an overriding key to the business's open day is attracting new customers.
Channel hopping: DFDS actions help, but still not ideal
Views on European tours in 2023 remain mixed. While Mr Parry notes that this year is the first since 2019 that is expected to see no travel restrictions, the well-publicised crisis in coach crossings from and to Kent created by changes to policies at Eurotunnel in 2022 has abated somewhat.
Parrys plans to use DFDS ferries for all its cross-channel movements this year, with Mr Parry commending the carrier for acting quickly to support the coach industry.
However, he notes that the longer crossing time via ferry has led to some extended days on certain European tours, with one departure needing to leave Staffordshire at 0130hrs to reach its planned overnight stop.
Coach crossings by ferry have challenges on long-distance
None of Edwards Coaches' tours crossed the channel via Eurotunnel last year because of reduced capacity, says Ms Narloch, although the business did operate departures abroad, including one to Spain using its flagship Red Dragon Mercedes-Benz Tourismo over the festive period (pictured, top).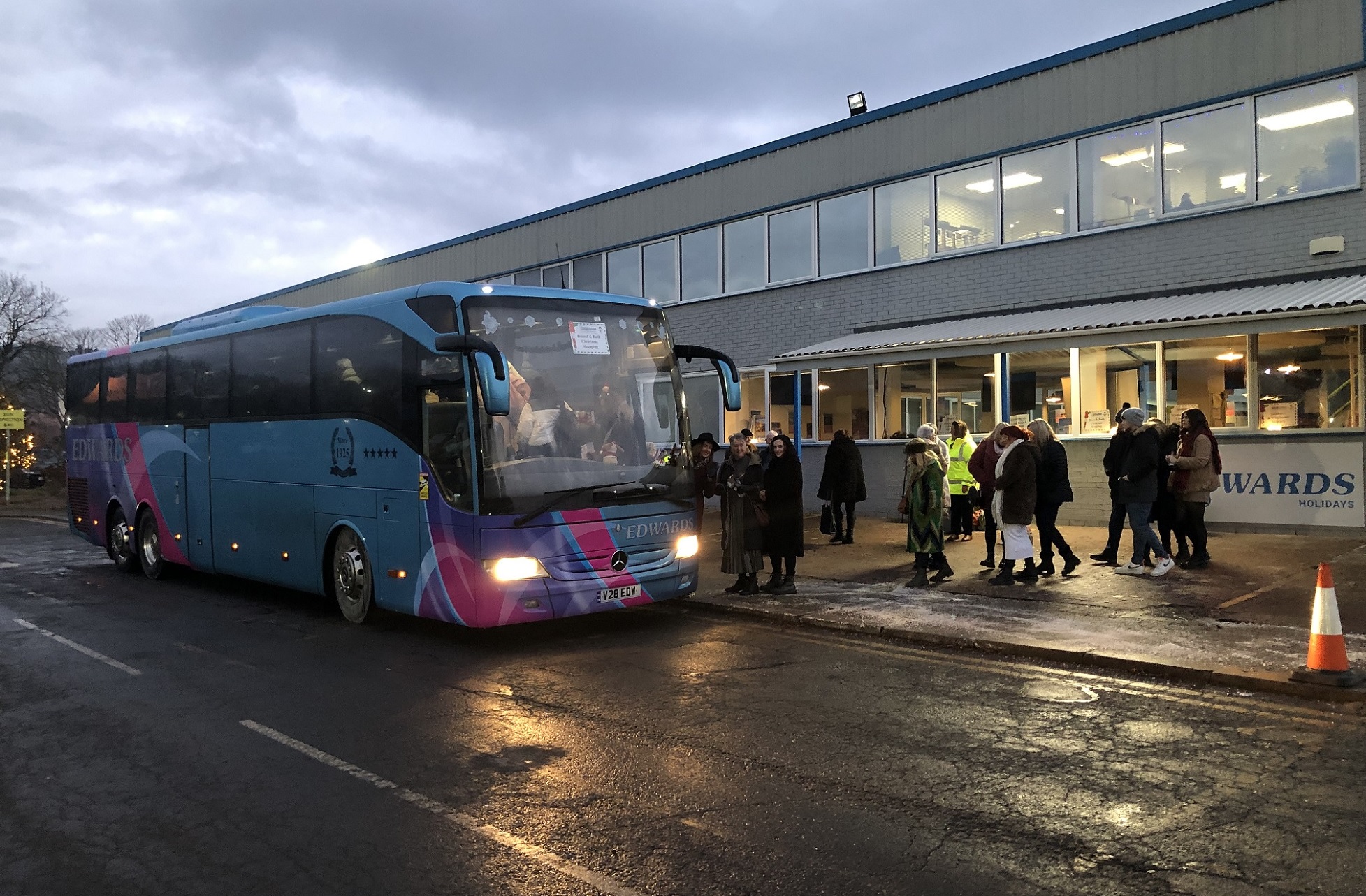 "As we price tours so far in advance, it was not possible for us to use Eurotunnel without significant additional cost to the company," she continues.
"That could affect the operation of some of our European departures in the future, as we may not be able to take advantage of the speed of Eurotunnel over ferry crossings."
Despite worries over the future of its continental programme when the cross-channel crisis broke in 2022, Parrys expects around 60% of its business in 2023 to be overseas. That figure is similar to the proportion in 2019, says Mr Parry, and Ireland is also now performing well as a destination.
"Tours abroad are booking well; I believe that there is a backlog of demand for those trips," he continues. In particular, longer holidays – including 12-day departures to Italy – are proving popular. Domestically, London theatre breaks are a growing market, Mr Parry concludes.