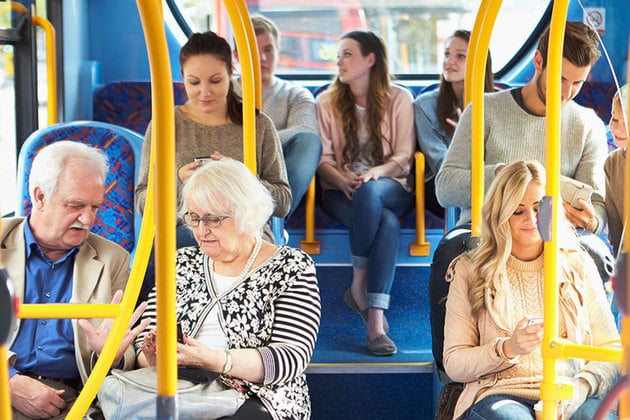 The Confederation of Passenger Transport (CPT), in partnership with the Department for Transport (DfT), will host an online summit on Thursday 16 September that will examine the issue of women's safety on buses.
Under-Secretary of State for Transport Rachel Maclean MP will address delegates and detail the government's plans to work with the industry to ensure that women are confident and feel safe to travel by bus. Other speakers will include:
Ali Bell, Head of External Communications (UK Bus), National Express
Sonya Byers, CEO, Women in Transport
Jane Cole, Managing Director, Blackpool Transport, and CPT President
Martin Harris, MD, Brighton & Hove and Metrobus
Zoe Harris, Safer Travel Partnership, West Midlands Police
Alex Hornby, CEO, Transdev Blazefield.
The industry representatives will describe initiatives that they have put in place to aid passenger confidence. CPT says that the event "is a chance for operators to learn from each other and to start developing industry-wide measures to help provide security and reassurance for women and others travelling by bus."
Attendance is exclusive to CPT members and invited stakeholders. Operators must register in advance.
Adds CPT CEO Graham Vidler: "I am delighted that CPT is holding this important event in partnership with DfT. It will provide a focal point for operators to share best practice and learn from each other on what we can do to ensure that passengers, and in particular female passengers, feel safe travelling on the bus and, importantly, know what they can do should harassment take place."
Ms Maclean says that while DfT already works with partners on a range of safety initiatives for the bus network, "I am keen that we do more."
She adds: "I look forward to working with the broad range of stakeholders over the coming months, including CPT and the Department's new Violence Against Women and Girls Transport Champions. This is critical work and I know we can achieve great things together."