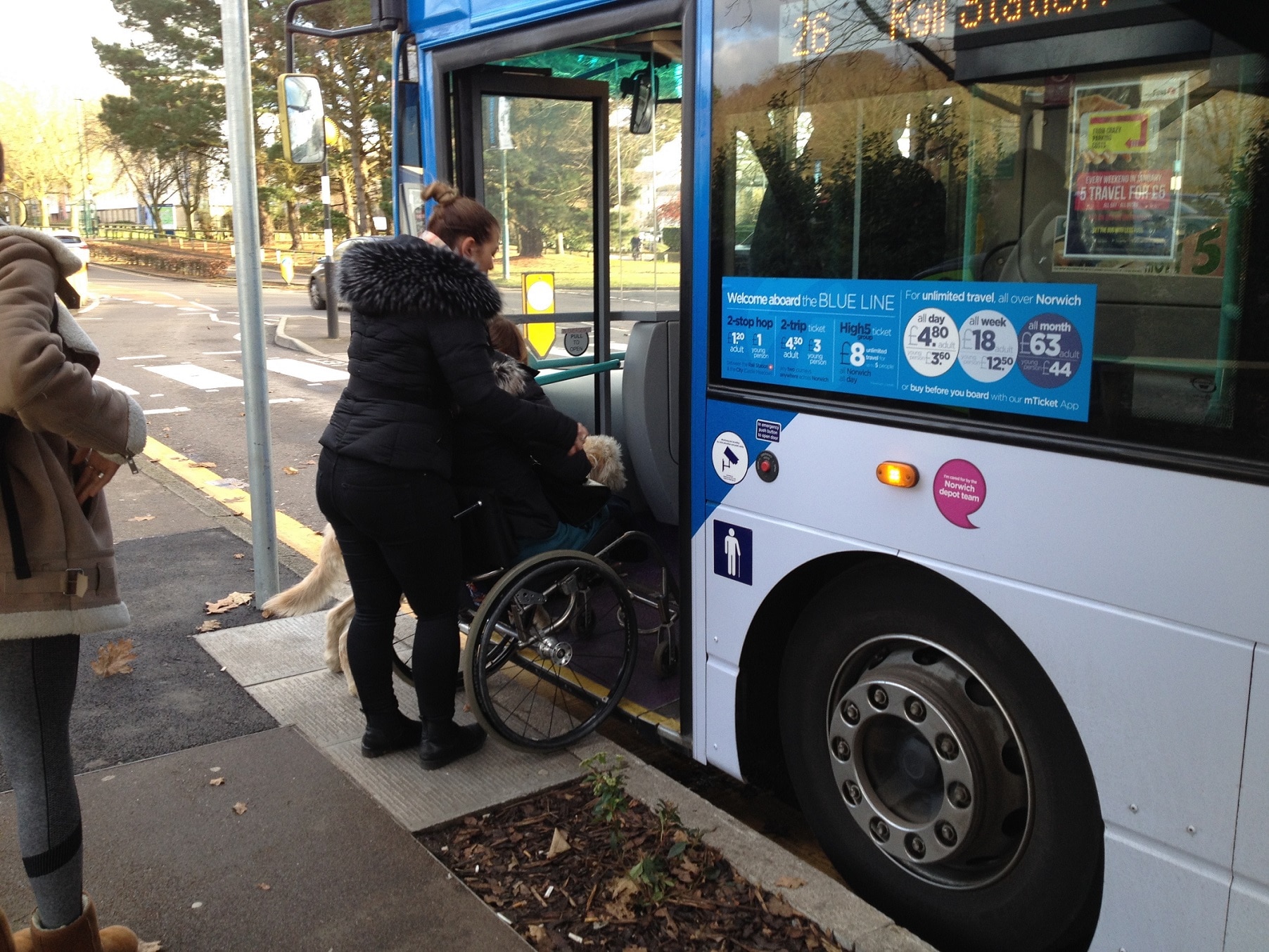 Campaign groups Bus Users and Disability Rights UK will hold three webinar events later in September under the Let's talk accessibility banner. They aim to help operators and local transport authorities (LTAs) to understand the challenges and barriers that people with disabilities face when travelling by bus.
The webinars will take place on 20, 21 and 22 September. They are tied in with work by those organisations to prepare Bus Service Improvement Plans (BSIPs) in accordance with the National Bus Strategy for England, says Bus Users.
Between 1100-1200hrs on 20 September, the focus will be on representatives from LTAs and local and central government. Between 1500-1600hrs on 21 September that shifts to passengers, charities and carers, while the series completes on 22 September between 1500-1600hrs by looking at operators' involvement.
Each webinar will examine the experiences of people with disabilities when using buses, the costs and benefits of improving bus accessibility, and how those issues can be addressed through BSIPs.
Says Bus Users Director for England Dawn Badminton-Capps: "The events will bring together LTAs and operators with people representing a range of disabilities and transport needs. Only by understanding and addressing the challenges of bus travel will LTAs and operators be able to secure the funding necessary to improve services and get more people on board."
To book a space at the above webinars, email Bus Users.